Introducing VOICES: Understanding equity and inclusion in open science
By Olivia Aguiar and Alice Fleerackers
During the pandemic, more research was shared openly, more preprints were posted, and we saw an explosion in the public communication of science, particularly in mainstream media. In the long-term, these changes have the potential to foster more open, diverse, and inclusive approaches to research and bolster our capacity to face present and future societal challenges. Yet, whether that potential will become a reality remains an open question.
To help realize this potential, the ScholCommLab launched a project to better understand the Value of Openness, Inclusion, Communication, and Engagement for Science in a Post-Pandemic World (VOICES). The project brings together a transnational team of scholars (from Brazil, Canada, Germany, and the UK) with complementary expertise in open science, scholarly and science communication, and research impact. Through four interconnected subprojects, it aims to explore the new interplay between researchers, policymakers, science communicators, and the public that has affected science and society during the COVID-19 pandemic and beyond.
In this post, VOICES scholars share their hopes for the project and reflect on key learnings from the official kickoff meeting that took place in Hamburg, Germany this November. The meeting raised important questions about the role of research in society, what it means to change "science culture," and how to foster meaningful collaboration within interdisciplinary teams.
How 'open' is open science?
Open Science (OS) advocates have long argued that making science more open will lead to increased participation from diverse stakeholders, particularly those who have traditionally been excluded from science. But, in practice, this may not always be the case. VOICES aims to provide much needed empirical evidence into whether the uptake of OS practices seen during the pandemic has made science more inclusive or diverse.
"I have learned from my research and from working on the ground that 'openness' doesn't automatically lead to accessibility and inclusion," says Natascha Chtena, a postdoctoral fellow at the ScholCommLab and research coordinator of VOICES. "I hope our work will help push conversations and actions toward an open science that is better anchored in society and better able to serve diverse communities around the world."
Isabella Peters, a professor of Web Science at ZBW Leibniz-Information Center for Economics and Kiel University, Germany and a principal investigator (PI) on VOICES, agrees: "I hope that we will better understand what are the true effects of open science and whether the goals of open science – that are often only mentioned implicitly, such as greater inclusion – are actually reached."
To investigate these assumptions, VOICES will address three main questions situated before and during the pandemic:
(1) How is the value of open science discussed and positioned?
(2) Who adopted or contributed to open science practices and how?
(3) How has the relationship between research and the public been affected by the opening of research?
The work will identify OS practices that can foster inclusive, sustainable scholarly systems, greater public engagement with research, and a more resilient society. "I am looking forward to seeing how this project manages to put forward a vision and understanding of what is needed for open, inclusive, and equitable science by drawing on international perspectives that span at least three continents," says Juan Pablo Alperin, an associate professor in Simon Fraser University's Publishing Program, co-director of the ScholCommLab, and lead PI of VOICES.
Fostering collaboration within a transnational research team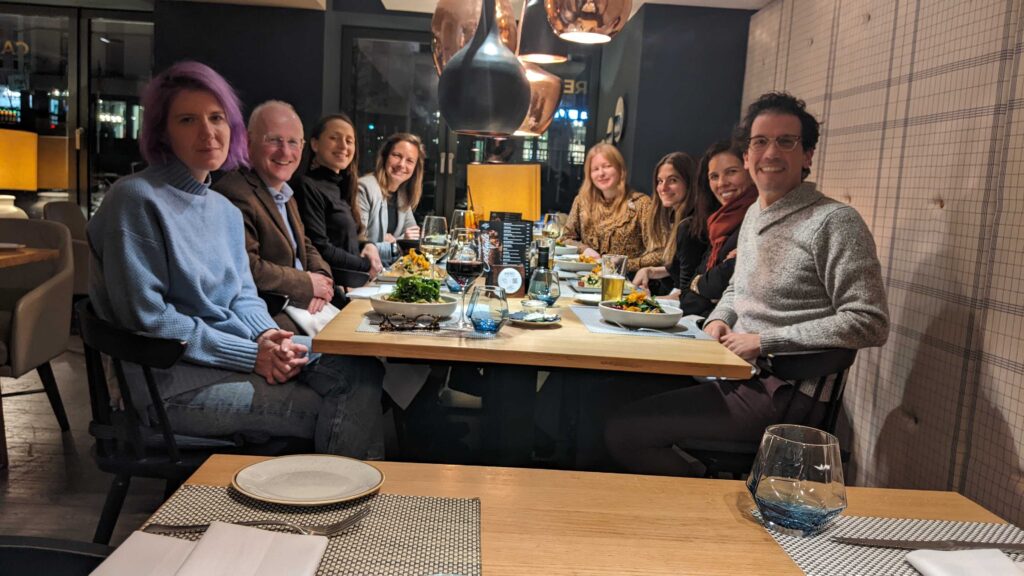 VOICES is funded by a Trans-Atlantic Platform Recovery, Renewal, and Resilience in a Post-Pandemic World award. This highly competitive funding scheme aims to support scholars from both sides of the Atlantic to collaborate on research investigating the "effects of the pandemic on all aspects of health, social, economic, political, and cultural life."
The VOICES kickoff workshop in Hamburg revealed just how enriching it can be to collaborate across disciplinary and geographic borders. "Working with people from different countries not only gathers different fields and scholar's background perspectives but also adds cultural flavour to research as an enriching and pleasant process," says Germana Barata, a science communication researcher at the University of Campinas (Unicamp) and PI of the Brazilian VOICES team.
According to Natascha, establishing synergy between projects is not a passive process. "Collaboration doesn't just happen because you bring a group of people together. It takes effort, intentionality, and a true commitment to the idea that we are better together," she says. "As we continue our collaboration, the thing that excites me most is identifying synergies and complementarities between our different sub-projects, learning from each others' unique perspectives, and finding meaningful ways to contribute to each other's work."
The Hamburg meeting was an important step towards establishing those meaningful collaborations. Over two days, each national team presented and shared research progress, relevant literature, and action items for the other teams. All four teams also worked on developing a framework which integrates inclusion, participation, and engagement within OS, that extends beyond the academic community. The workshop sparked vibrant and challenging conversations, both within and across the national teams.
"I was excited to discuss our ideas for our bibliometric data and to see how it relates to our project goals and the overall developments in the field of open science," says Isabelle Dorsch, a postdoctoral fellow on the project supporting the team at the ZBW – Leibniz Information Centre for Economics in Kiel. She enjoyed the opportunity to share different knowledge and viewpoints on how the projects may "click" together.
While sharing these different views was enriching, it also raised difficult questions. "The workshop helped me recognize the importance of context: to notice how my experiences and background shape my understanding of issues like 'equity' or 'participation," says Alice Fleerackers, PhD candidate in the ScholCommLab and researcher on the Canadian team. "It revealed how difficult—but also how rewarding—it can be to collaborate across contexts."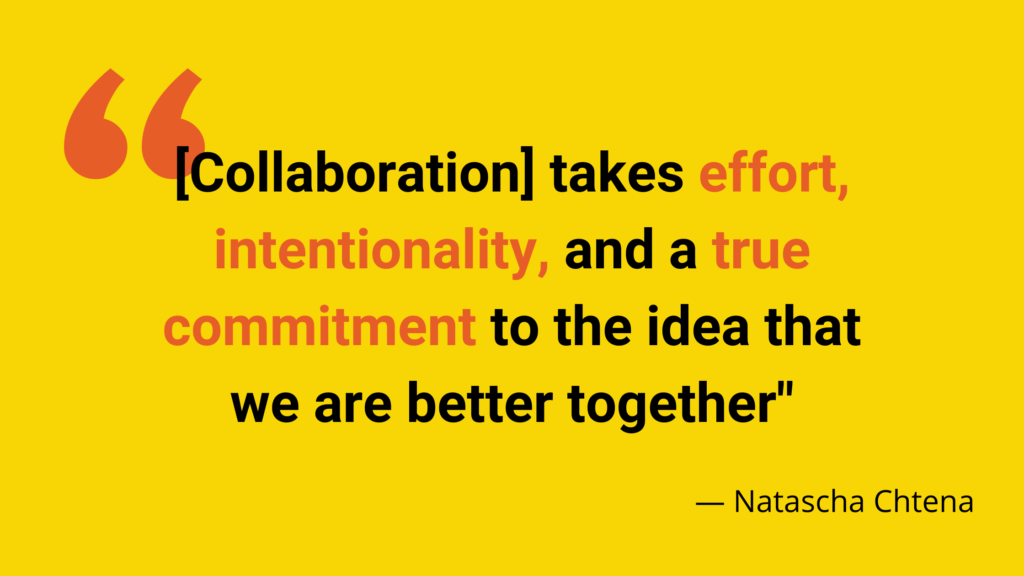 Towards a more inclusive open science
As the pandemic subsides, many will be faced with a choice of going back to "business as usual" or continuing to adopt open, diverse, and inclusive practices. For the VOICES team, finding ways to help scholars, journalists, and science communicators work towards a more inclusive open science in the aftermath of COVID-19 will be a priority.
There's still a long way to go before achieving that goal, but the research team is hopeful for the future. "I hope this project will encourage researchers to think more critically about open science—to ask who we are including when we make our work 'publicly available' and which voices we might be leaving out," says Alice.
To stay up to date with the VOICES project and other news from the lab, sign up for the ScholCommLab newsletter.