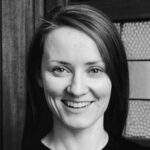 Jamie Lundine (she/her) is a PhD candidate in Feminist and Gender Studies at University of Ottawa and member of the ScholCommLab. She is an interdisciplinary scholar with a Master of Science in Public Health from the London School of Hygiene and Tropical Medicine (LSHTM) and Bachelor of Arts (Hons) in Geography and African Studies from McGill University.
The central question that animates her doctoral research is whose knowledge counts? She examines health and social sciences journal peer review as a site where power and privilege are exercised, to reveal taken-for-granted ideas about how science is conducted and communicated. Her doctoral work provides a feminist political economy analysis of academic journal publishing, using critical disability studies and feminist science studies as theoretical frameworks. Jamie's PhD is funded through a SSHRC Joseph-Armand Bombardier Canada Graduate Scholarship and a scholarship from Coalition Publica.
Check out Jamie's publications, blog, and more on her website.