On May 2, ScholCommLab director Juan Alperin flew to Mexico City to attend the annual Congreso de Revistas, a three-day long event focused on Latin American scholarly publishing. The conference, which took place at the National Autonomous University of Mexico (UNAM), brought together researchers, journal editors, students, and speakers from across the world to discuss the advancement of scientific publishing from the global south. Much of Alperin's research is focused on this topic, including his dissertation and his book Made in Latin America (co-edited with Gustavo Fischman, and available in English, Spanish, and Portuguese). The trip, as well as his upcoming visit to the Congreso Redalyc in Peru, are part of his work to strengthen Latin American research and scholarly publishing.
Below are some brief highlights from a busy three days of talks, roundtables, workshops, and more:
Alperin (far right) sits down with Latin American DOAJ ambassador Ivonne Lujano (far left), PhD candidate Andrea Rodas Moran (centre-left), and SciELO co-founder Abel Packer (centre-right).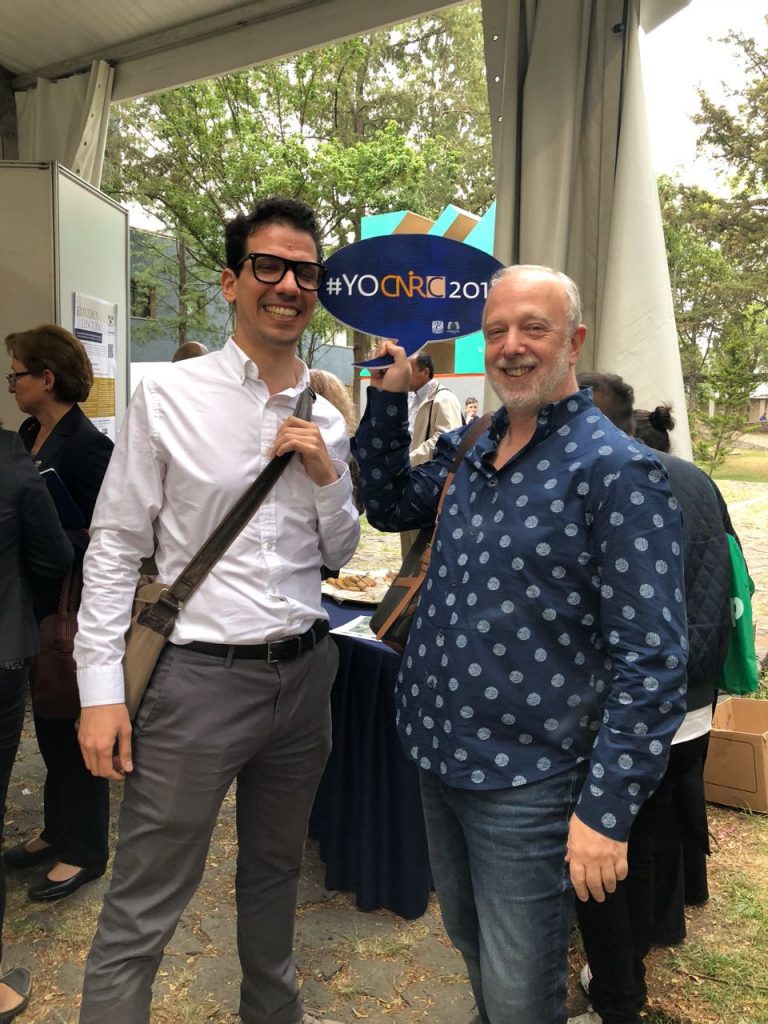 Alperin reconnects with colleague Gustavo Fischman, a professor at Arizona State University and a Research Associate with the Public Knowledge Project. They have been working together on Latin American scholarly publishing for 10 years.
To find out more about the conference, visit www.congresoderevistas.unam.mx.