ScholCommLab to be a "Force" at FORCE2018
Taking place from Oct 11 to 12 in Montreal, QC, FORCE 2018 is a multi-disciplinary conference dedicated to creating a more open future for scholarly communications. This year, the conference will bring together a diverse mix of publishers, librarians, students, and policy makers—as well as several members of the ScholCommLab! Stefanie Haustein, Juan Pablo Alperin, Asura Enkhbayar, Tristan Lamonica, and lab collaborator Erin McKiernan will all be in attendance, and ScholCommLab research will be featured in a total of four talks throughout the event. 
"I am excited to have so many of us from the ScholCommLab present at the FORCE conference," says Alperin, lab co-director. "That so many of our submissions were accepted for presentation is a sign that we are working on issues that are the community is interested in, and, hopefully, that they value."
In anticipation of this exciting event, the team shares their thoughts on the upcoming conference and the changing nature of scholarly communication.
The theme of this year's FORCE conference is engagement. What does "engagement" mean to you?
Alperin: This word has different meanings depending on the both the context and the time in which we use them. At this moment, I am completely absorbed in conversations about the need for scholarly communications to be managed from the academy itself. In this sense, I see engagement as the process of getting scholars themselves involved in the ownership and operations of scholarly communications, especially around the infrastructure.
Haustein: When I am thinking about engagement in the context of scholarly communication, I think about how academics or the general public interact with research objects, such as peer-reviewed journal articles. In that context, engagement can be any type of interaction: reading an article's title, downloading the PDF, posting its link on Facebook, citing it in the literature review of another publication, discussing its theory in a blog post or using its method in a new study.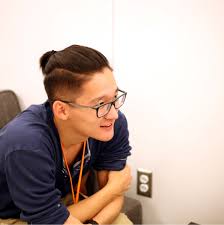 Enkbayar: Some people enter engagements while they're (still) in love, artists and speakers might look for engagements, and countries engage in war too. This word with many different meanings is similarly used ambiguously in science. Researchers engage with each other's ideas in the writing process, are supposed to be engaging and have societal impact, and also engage with the public themselves. The common theme I am curious about is interaction.
Lamonica: Engagement to me means the fostering of the increasingly important aspect of collaborative research and discussion. It allows researchers to push the status quo by including perspectives and insights from multiple disciplines and areas of study. The more we collaborate, the better our research becomes.
Engagement means going outside the classroom, leaving the lab, to give something back to the community.
McKiernan: For me, engagement means going outside the classroom, leaving the lab, to give something back to the community. Engagement means reaching out beyond academic circles to the public who often finances our research and may benefit from it. And it means listening to the public, to hear what they're interested in and learn how you can help as a teacher and researcher.
How does this theme relate to your talk?
Alperin: I am going to be presenting about the consortium that we helped establish—the Substance Consortium—which brought together groups that share common goals and values: PKP, Erudit, SciELO and eLife. We are all building platforms for scholarly publishing and have a need for an open source online editor (like Google Docs, but open!) that is specific to scholarly works. We have trusted each other in the hopes that our work will build an engaged community that supports this project beyond what we can do ourselves.
Haustein: My talk at FORCE is entitled "Metrics Literacy: Educating Researchers and Research Support Staff Regarding Scholarly Metrics" and presents my new research project, for which I just received seed funding from the University of Ottawa. It relates to engagement in two ways: on the one hand, scholarly metrics are based on engagements, as I describe above. On the other hand, the aim of the Metrics Literacy project is to improve the ways in which people use bibliometric and altmetric indicators by increasing their understanding of how and what they do (and do not) measure.
Enkhbayar: In my talk, I draw a tentative image of a theory of scholarly communication inspired by Ludwig Wittgenstein's philosophy of language. Wittgenstein's later philosophy is known for the emphasis of the social interactions of our very lives. According to him, the meaning of words is in their usage. Similarly, I want to discuss the idea of a meaning of citations (and science itself) which is rooted in our usage of them. I want to contrast this idea to the often cited theory of concept symbols introduced by H.G. Small in 1978.
McKiernan: I'll be presenting results of a study we conducted to analyze the content of university review, promotion, and tenure documents. We wanted to learn how the public dimensions of faculty work are incentivized and valued in evaluation processes. Unfortunately, we found that words related to public and community were associated with service—the least valued group of activities.
If you could change one thing about how scholarly information is communicated, shared, and used today, what would it be?
Alperin: Oh, so many things to change, it is impossible to pick one. Instead of shooting high, I will pick the most basic change that I believe we need: Every single piece of scholarship should be freely available to the public. Every piece, without exception. Moreover, authors should not have to pay to publish them (at least not directly). If you'll grant me a second thing to change, I would say that all scholarly communication should be managed and supported by the academic community.
Every single piece of scholarship should be freely available to the public. Every piece, without exception.
Haustein: Ideally, barriers to access scientific knowledge would be removed. This, of course, includes open access to the literature and removing paywalls to content, wherever possible. But I'd also like to see more transparency in academia in general. At the ScholCommLab, we value open science and try to be as open as possible. I am especially looking forward to participate in OpenCon in Toronto this fall to learn more about open education.
Enkhbayar: More interaction and linking! Citing someone shouldn't mean that you're simply increasing the word count, but actually connecting to a paper, a passage in the text, and most importantly to the author(s).
In a dream world, what would scholarly communication look like?
Lamonica: In a dream world, scholarly communication would be accessible and integrated to a broader public outside of academia. Much of the research being produced is of public interest and incredibly important, but is never disseminated widely for people to consume outside of the usual social bubble.
McKiernan: I think we as academics have to place more importance on sharing and public engagement. In an ideal world, all the results of our research, teaching, and other academic activities would be publicly shared. However, they are many barriers to this, not least of which is the way we are evaluating faculty. We have to reward sharing and public engagement if we want it to be more prevalent.
---
FORCE2018 takes place from October 11 to 12 in Montreal, QC. For more information and a full list of presentations, visit www.force11.org/meetings/force2018.