Communicating science: New book explores science communication across the globe
How did modern science communication begin? How has it evolved from one country to the next? What social, political, and economic forces inspired those changes?
Published this week by ANU Press, Communicating Science: A Global Perspective explores all of these questions and more. The impressive volume is a collaboration between seven editors and more than 100 authors, including the ScholCommLab's own Michelle Riedlinger (Queensland University of Technology) and Germana Barata (Universidade Estadual de Campinas). Featuring stories from 39 countries, it charts the development of modern science communication across the world, from Uganda to Singapore, Pakistan to Estonia.
In celebration of the book's launch, the ScholCommLab spoke with Michelle and Germana about what Communicating Science can tell us about the past, present, and future of science communication.
You're both co-authors (with Alexandre Schiele) of the Canadian chapter. Tell me about the mapping research you did at the ScholCommLab and how it relates to the book.
Michelle Riedlinger: I was a member of the Science Writers and Communicators of Canada and I was helping to organize some local SWCC events in British Columbia. One of the other event organizers was a member of the SWCC Board and she talked about the recent name change of the organization from the Canadian Science Writers Association to the Science Writers and Communicators of Canada. She said that the organization was seeing changes in membership, and also seeing that science communication was exploding online. We got together with the SWCC President at the time, Tim Lougheed, and decided, with Germana—who was already focused on mapping work and was a visiting scholar in the ScholCommLab at the time—that it might be a good idea to map online science communication in Canada.
Where do we see science communication online? Who's doing it, how are they doing it, and what are their values? These initial questions sparked what would become a three-year-long project exploring online science communicators in Canada—and eventually this helped us write the Canadian chapter. We'd already been looking at science communication in Canada, so it was a nice easy step to then think: Alright, this is where we are. Now, where did we come from?
---
Germana Barata: The project was a great opportunity to use altmetrics—social media metrics or the social attention to scientific content on online platforms—as a tool to track self-identified science communicators on Twitter. We located science papers shared by Twitter users geolocated in Canada who used keywords related to science communication on their mini-bios, in either English or French. It is interesting that a mere translation of keywords wasn't enough to find science communicators in French and English, so we had to define specific keywords for each group and the keywords related to different concepts of science communication. Although limited, the method appeared to work well to locate active science communicators on social media.
What did the project teach you about Canada's science communication landscape?
GB: The mapping project showed us that there is an enriching community of science communicators using social media to communicate science to society—most of whom are self-taught and do not earn a living with science communication but believe that is it important to reach broader audiences. The majority were engaged women, which was a positive result. I was also impressed with the quality and variety of strategies that everyone is practising, with a strong presence of environmental and health issues, as well as science and art approaches.
My home, Brazil, is a huge country with intense, creative activities in science communication. My work in Canada made me realize that social media is a place where originality, culture, and regionality stands out and where everyone may find a niche for their communication efforts. It made me look to my country with more optimism.
Tell me more about the Canadian chapter. What makes our science communication story unique?
MR: Canada's really interesting to write about. It's an unusual country in terms of being bilingual, with the US as its closest neighbor and also having colonial influences. A lot of Canadian science communication activities and processes have been influenced by what is happening in the US, but with a distinct Canadian flavor. For example, the SWCC came out of a branch of the US: The National Association of Science Writers (NASW). That US group started in 1934 and is still going strong today. Canadians could be members of the NASW, but in the late 60s they decided that they wanted to have their own association. In fact, it is SWCC's 50th anniversary this year. Like NASW, SWCC maintains a focus on advocating for quality science writing but they also recognize that a huge range of professionals communicate about science and also need a professional networking organization. In other countries, professional science communication groups have always included press officers and science outreach professionals—they didn't start exclusively as science journalism associations.
You mentioned Canada's bilingualism. How has that influenced its science communication story?
MR: Quebec has a substantial section of its own in our chapter because they have their own science communication story to tell. We didn't see a lot of overlap of cultural institutions. We see Canada's two cultures distinctly in the history of its science communication. English-speaking Canada definitely has colonial UK influences: ideas around science participation and dialogic communication. But in French Canada, to be a cultural citizen means being cultured in science—so a lot of Canada science communication "firsts" happened in Quebec. The first radio program focused on science, the first Masters and PhD graduates in science communication, and the first national conference on science communication all happened there. Canada's National Science Week also started in Quebec. So, over the years, we see this strong connection between science and culture, or science and society, heavily supported by the Quebec government. I think that is a really interesting difference.
How has Canada's science communication landscape evolved over time?
GB: Science communication used to be dominated by men—by scientists, at first, but increasingly by science journalists. Fortunately, the internet and social media have opened windows of opportunity to a more varied, multidisciplinary, and multimedia community that has dropped the need for mediators to bridge science and society. Fighting denialism and fake news have shown us that we need a growing active community of science communicators and that to empower them we should be able to provide them with more training, funds, and visibility. They are doing an amazing job.
---
Michelle, you were also an editor for the book itself. Did that process reveal a lot of similarities in terms of how science communication stories developed in different countries?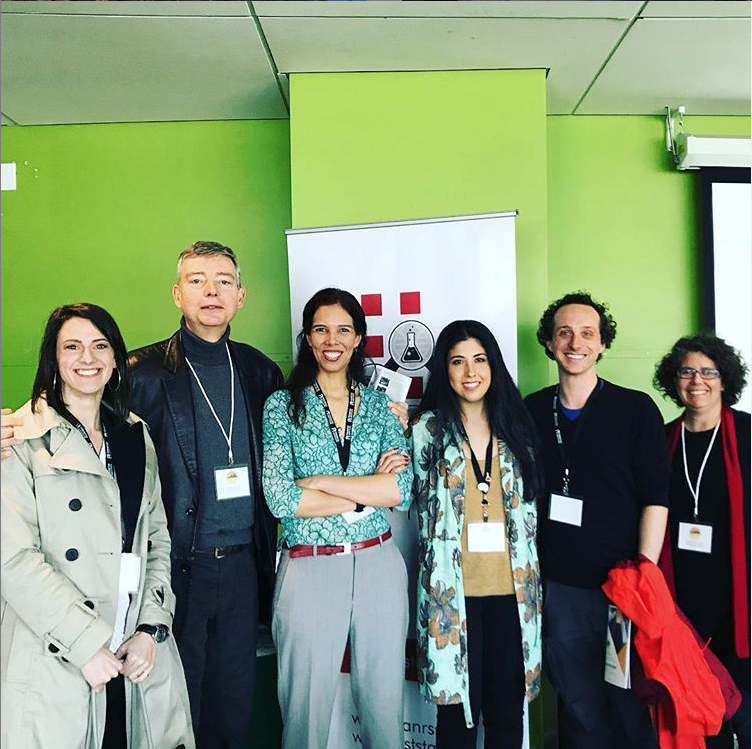 MR: As an editor, I was excited to read about science communication happening in the other countries and how diverse it was—but also to get a sense of where there was cohesiveness. One common thread was government support and funding. This has always been a driver of science communication. For example, after World War II we saw a big push for science by governments in many countries. And science communication has followed this government or national investment in science and technology in many instances.
I was also interested in the political, cultural, economic forces in different countries and what those forces meant in terms of driving science communication. In places like the Netherlands, for example, the idea of a collective social system really shaped how science communication developed. Ideas around participatory science communication have been imported from the Netherlands to the UK and then carried on into many other countries.
It's a strange time for science, and for science communication. Does the book offer a sense of where science communication might be headed next?
MR: I hear people in the science communication community talk about how science communication has "failed" us or that science communication is in "crisis." But what's really lovely about reading this book is seeing that science communication is always innovating. There have been crises throughout our modern history, but science communication is always changing, bringing in new people and skills, and responding to the social, political, and economic circumstances that we're in. There's no endpoint.
Another thing that this project confirmed for me was the importance of online science communication for the field. A lot of people are doing online work with very few resources, and I think one of the things that governments, professional associations, and research organizations can do is to better support them. If we're keen to celebrate good science communication in the field, then we need to look at what people in the community value—and it's happening online.
What are some takeaways you hope the book leaves readers with?
GB: I'm happy that this important book is open access, so that it may impact the science communication community worldwide. With access to all chapters, we can be inspired by different practices but also value the particularities of every nation. Science communication efforts can involve different motivations, publics, and actions according to the scenario, culture, and policy it is exposed to. It is an important publication for students and practitioners of science communication—a resource to help communicators identify with our huge, international community as well as better understand the influences of our practice.
---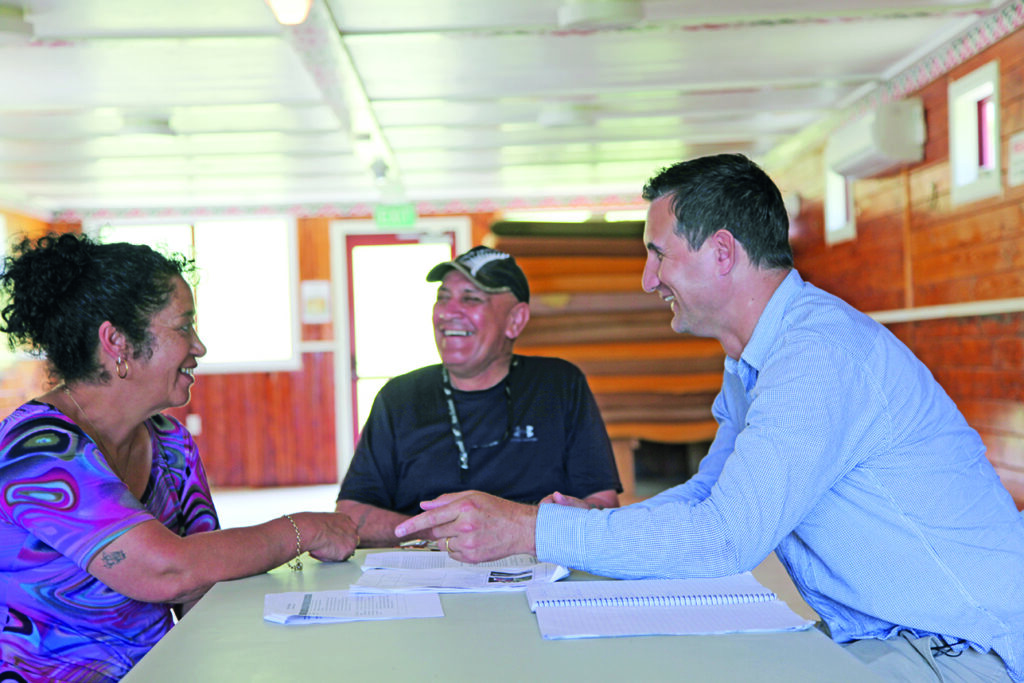 MR: I don't think this is the kind of book that readers will read from cover to cover. I think they will dip in and out of it. But I'd like to think that readers will leave this book thinking about what they might do within their own sphere of influence to support innovative science communication. I'm thinking about governance, government and commercial support, and community action. I think this book also highlights science communication's roles in benefiting communities, because science communication isn't an end in itself. It does work for our communities and societies. For me, the stories of collective action in this book are something to celebrate. I'd say they might inspire a way forward.
Another thing I love in this book is the focus on the interaction between scientific knowledge and Indigenous knowledge in many nations. The New Zealand chapter is a wonderful example, with stories about Maori science and what researchers are learning through it. But there are big challenges too. For example, the South African chapter describes the challenges associated with creating a scientifically literate society while juggling government priorities, Indigenous knowledge systems, and modern science. I think a focus on diversity, of values and peoples, will only increase for science communication. This is one of the things that came out of the mapping work: many young science communicators working online are advocating for a more diverse science and technology community, and this includes a more diverse science communication field. I think that's a wonderful direction for our community.
Communicating Science: A Global Perspective (2020) is available for purchase or free download from ANU Press. Celebrate its digital launch on September 15 (1-2 PM London UK time).