Over the last few months, ScholCommLab members took part in over six conferences, including the: International Conference on Science, Technology, and Innovation Indicators (STI 2023), International Communication Association Conference (ICA 2023), and Bibliometrics and Research Impact Community Conference (BRIC 2023).
In this blog post, we're sharing highlights from each event.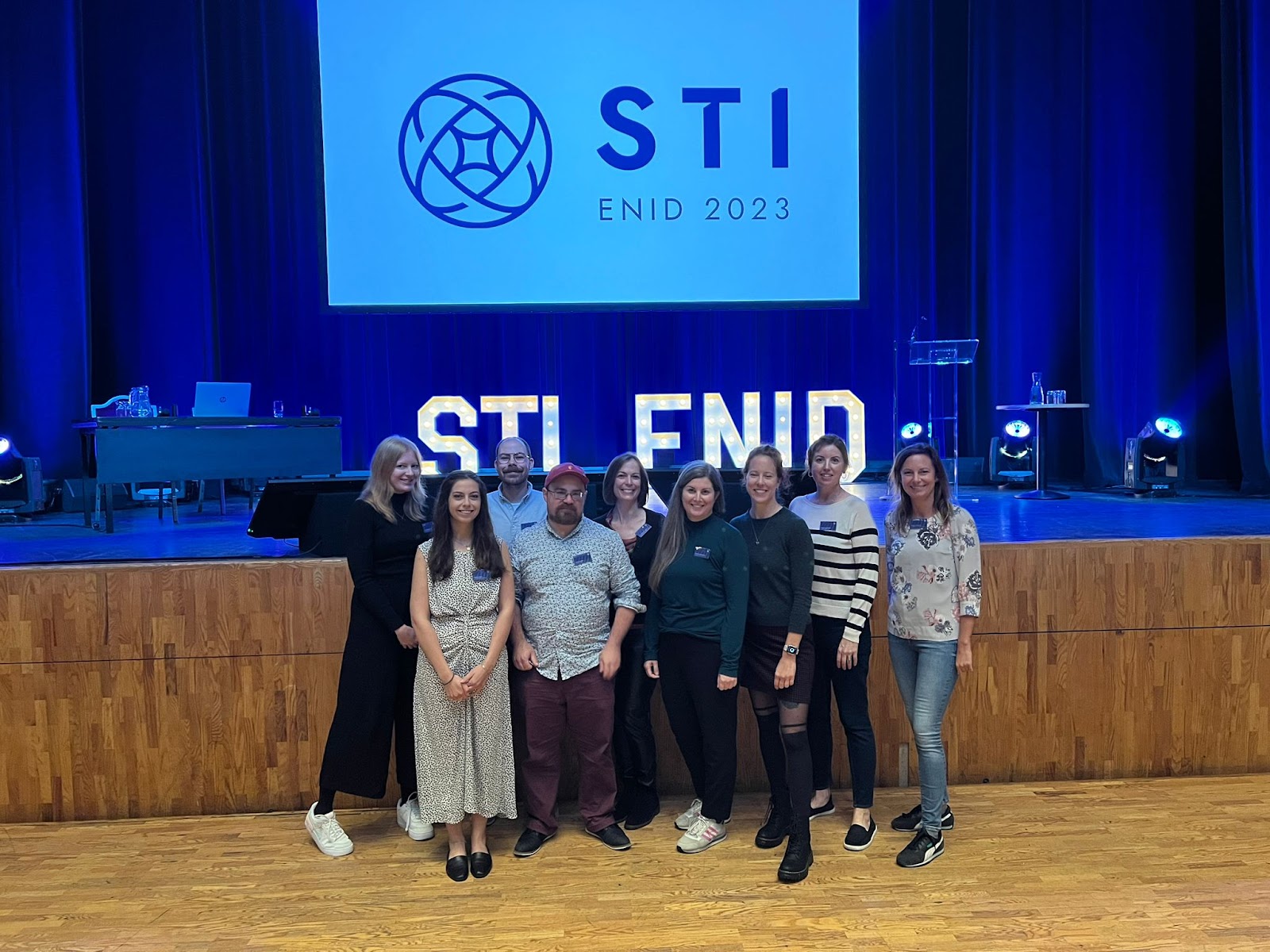 International Conference on Science, Technology, and Innovation Indicators
Nine ScholCommLab members—Isabelle Dorsch, Maddie Hare, Marc-André Simard, Rémi Toupin, Kathleen Gregory, Stefanie Haustein, Chantal Ripp, Leigh-Ann Butler, and Isabella Peters—participated in the 27th International Conference on Science, Technology, and Innovation Indicators (STI 2023) in Leiden, the Netherlands from September 26-29, 2023.
A special session on Metrics Literacies was organized by Stefanie Haustein, Heather Woods, Maddie Hare, Isabelle Dorsch, and Carey Ming-Li Chen. This incubator session invited community partners in bibliometrics—including researchers and analysts, data providers, and librarians—to take ownership of metrics education and generate ideas on how to effectively and efficiently communicate metrics to the wider audience of scholarly users.
Prior to the conference, ScholCommLabbers Chantal Ripp, Maddie Hare, Leigh-Ann Butler and Rémi Toupin attended the 8-day Centre for Science and Technology Studies (CWTS) Scientometrics Summer School. "The CWTS Summer School was an excellent opportunity to review critical skills in bibliometrics, including visualizing collaboration patterns in social networks," says doctoral candidate Chantal Ripp.
"The course also helped me to reflect critically on my key research questions and how we ultimately operationalize concepts in scientometric studies," she says. "It was also a great opportunity to learn from many of the experts in our field. Being able to converse and ask them questions directly is something I really appreciated from the in person experience."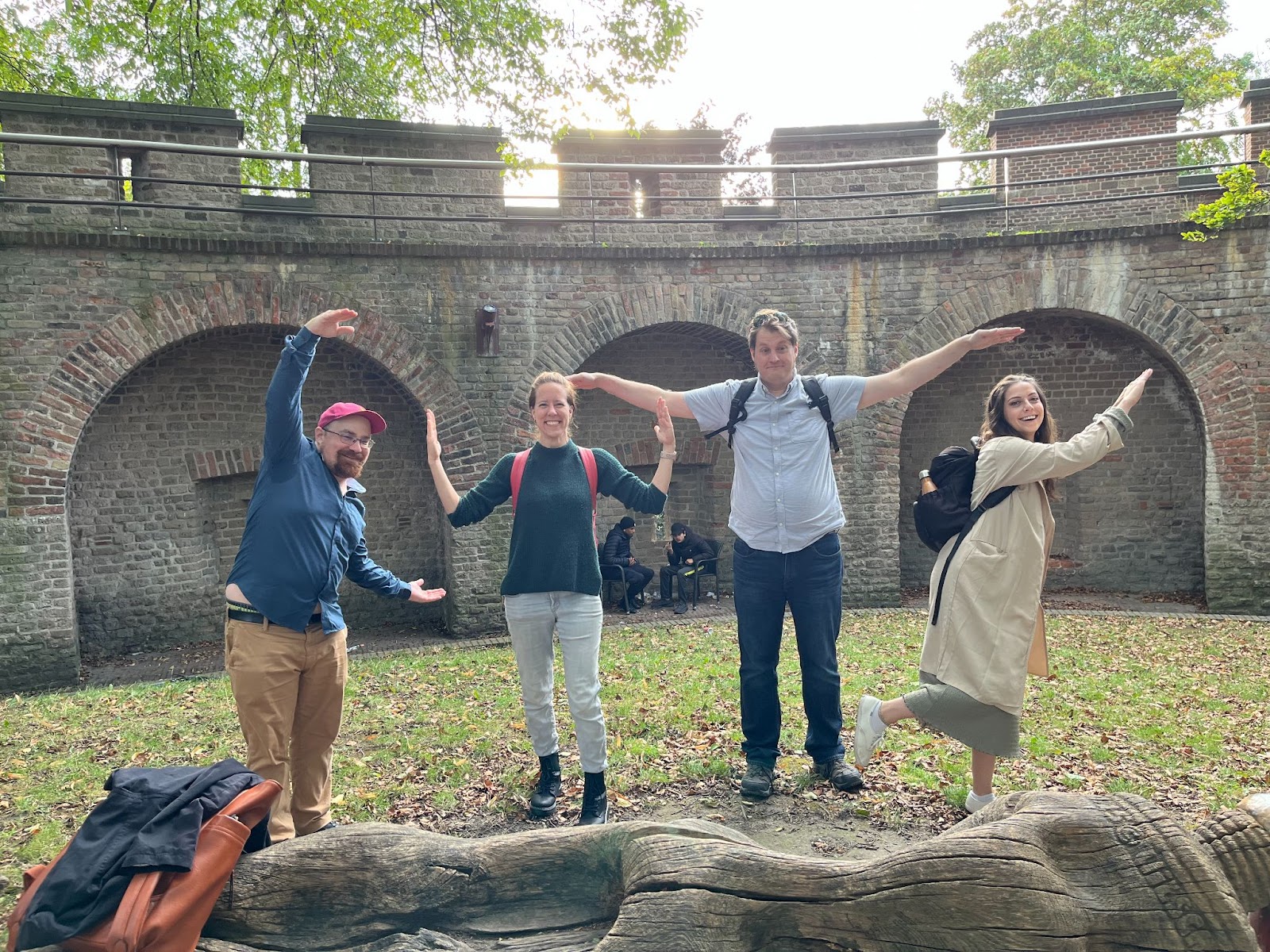 Bibliometrics and Research Impact Conference
Taking place from June 7-8, in Ottawa, Canada, ScholCommLabbers Juan Pablo Alperin, Leigh-Ann Butler, Chantal Ripp, and Maddie Hare attended BRIC 2023. Invited librarians, information specialists, and scholarly communication researchers from Canadian academic institutions discussed work in the areas of bibliometrics and research impact assessment.
Juan's keynote focused on the global and diverse world of research and scholarship, and Leigh-Ann's talk covered her Master's research on the amount of article processing charges academic authors paid to the five for-profit publishing houses between 2015 and 2018 (now published in Quantitative Science Studies). "It was so exciting to connect with such a vibrant, diverse community in person," says Leigh-Ann.
International Communication Association Conference
Taking place from May 25-29, in Toronto, Canada, ICA 2023 brought together communication scholars from around the world. This year's theme, "Reclaiming Authenticity in Communication," focused on the relational, social, political, and cultural implications of authenticity in public discourse and popular culture across the globe.
ScholCommLab's Alice Fleerackers (recent PhD graduate) discussed in-progress research that examines what audiences think "preprint" means when they see it in the news and why it matters for science journalism and science communication. It builds on her previous research with Chelsea Ratcliff, Rebekah Wicke, Blue Harvill, Andy King, and Jakob Jensen, which found that only one in four people are able to define this term accurately. During the presentation, Alice learned that it isn't just news audiences who are unsure what preprints are. Many of the scholars in the audience were also unfamiliar with the term!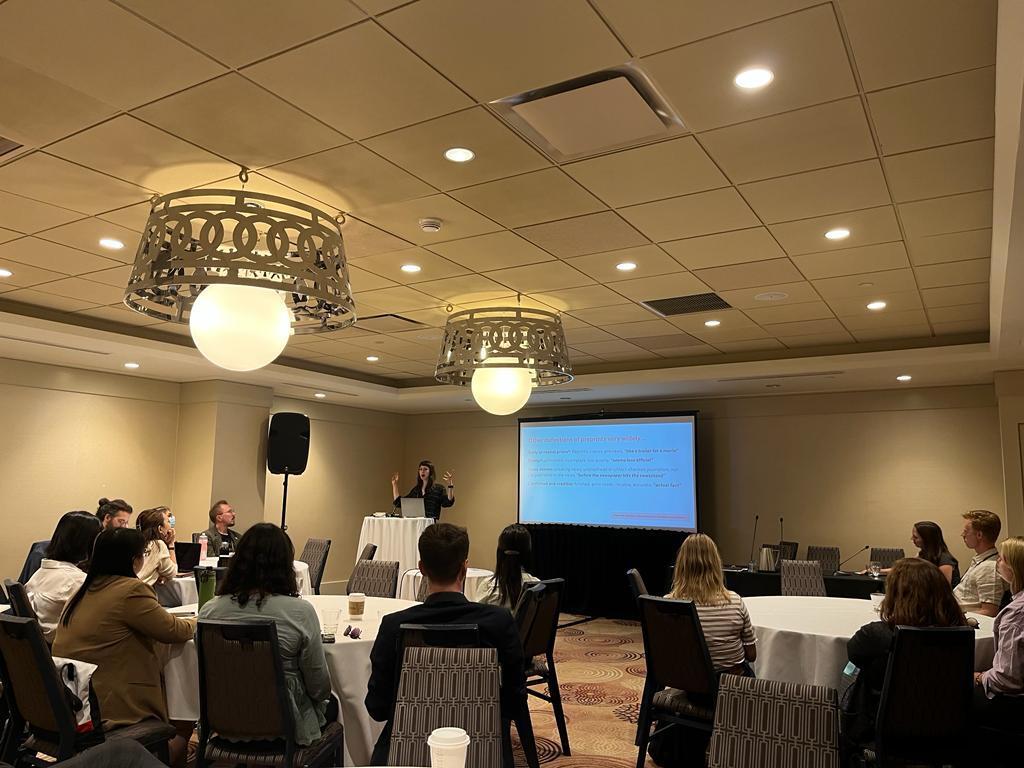 Alongside Raul Ferrer-Conill (Associate Professor at University of Stavanger), Alice also organized a mentorship program for ICA's Journalism Studies Division designed to connect early career and senior scholars. Now in its second year, the program provides opportunities for mentees to find support and guidance in career development and develop informal relationships with more established researchers. 
"Running the mentorship program has been one of the most rewarding parts of attending the ICA conferences," she says. "It's always inspiring to see so many scholars volunteer their time to help others succeed." In addition, Alice enjoyed nerding out about journalism and science communication, and reconnecting with some familiar faces from around the globe.
To stay up-to-date on upcoming talks and events, subscribe to our newsletter.