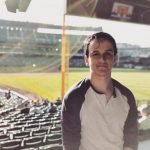 Esteban Morales works as a qualitative researcher on the ScholCommLab's Review, Promotion, and Tenure and Hypothes.is projects. His main research interest is how data and media literacies relate to the notion of citizenship in students, especially in countries such as his home country, Colombia, that are facing the end of a conflict. His other research interests include Digital Literacies, Open Educational Resources, and Instructional Design.
Esteban is a doctoral student in the University of British Columbia's Education Program. He has two master's degrees: one in Educational Technology and Learning Design from Simon Fraser University, and one in Transmedia Communication from EAFIT University, Colombia. Since 2012 he has worked as a research assistant on projects related to the improvement of learning environments through technology, data literacy, media, or open resources.
He is passionate about literature, technology, and research. Find him on Twitter at @estebanmoralesv.