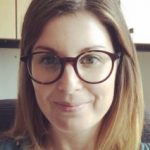 Dr. Stefanie Haustein is a co-director of the ScholCommLab as well as an associate professor at the School of Information Studies at the University of Ottawa. Her research focuses on scholarly communication and research evaluation, bibliometrics, altmetrics, open access, and open science.
Stefanie is an affiliated researcher at the Centre interuniversitaire de recherche sur la science et la technologie (CIRST) at Université du Québec à Montréal, the Institute for Science, Society and Policy (ISSP) at University of Ottawa and the Centre for Journalology at the Ottawa Hospital Research Institute.
She holds a Master's degree in history, American linguistics and literature, and information science, and a PhD in information science from Heinrich Heine University Düsseldorf, Germany. Stefanie has previously worked as a postdoctoral researcher at École de bibliothéconomie et des sciences de l'information, Université de Montréal and as a bibliometric analyst at Science-Metrix, Canada as well as Forschungszentrum Jülich, Germany.
A select number of her recent outputs are listed below, a full list can be found in her CV. Stefanie tweets as @stefhaustein.
Select Research Outputs
1298012
haustein
items
1
apa
0
date
desc
314
%7B%22status%22%3A%22success%22%2C%22updateneeded%22%3Afalse%2C%22instance%22%3A%22zotpress-ba2c3f4473afb61c2e40469718d705b4%22%2C%22meta%22%3A%7B%22request_last%22%3A0%2C%22request_next%22%3A0%2C%22used_cache%22%3Atrue%7D%2C%22data%22%3A%5B%7B%22key%22%3A%22NYMZD65D%22%2C%22library%22%3A%7B%22id%22%3A1298012%7D%2C%22meta%22%3A%7B%22creatorSummary%22%3A%22Butler%20et%20al.%22%2C%22parsedDate%22%3A%222023-11-03%22%2C%22numChildren%22%3A2%7D%2C%22bib%22%3A%22%3Cdiv%20class%3D%5C%22csl-bib-body%5C%22%20style%3D%5C%22line-height%3A%202%3B%20padding-left%3A%201em%3B%20text-indent%3A-1em%3B%5C%22%3E%5Cn%20%20%3Cdiv%20class%3D%5C%22csl-entry%5C%22%3EButler%2C%20L.-A.%2C%20Matthias%2C%20L.%2C%20Simard%2C%20M.-A.%2C%20Mongeon%2C%20P.%2C%20%26amp%3B%20Haustein%2C%20S.%20%282023%29.%20The%20Oligopoly%26%23x2019%3Bs%20Shift%20to%20Open%20Access.%20How%20the%20Big%20Five%20Academic%20Publishers%20Profit%20from%20Article%20Processing%20Charges.%20%3Ci%3EQuantitative%20Science%20Studies%3C%5C%2Fi%3E%2C%201%26%23x2013%3B33.%20%3Ca%20href%3D%27https%3A%5C%2F%5C%2Fdoi.org%5C%2F10.1162%5C%2Fqss_a_00272%27%3Ehttps%3A%5C%2F%5C%2Fdoi.org%5C%2F10.1162%5C%2Fqss_a_00272%3C%5C%2Fa%3E%3C%5C%2Fdiv%3E%5Cn%3C%5C%2Fdiv%3E%22%2C%22data%22%3A%7B%22itemType%22%3A%22journalArticle%22%2C%22title%22%3A%22The%20Oligopoly%5Cu2019s%20Shift%20to%20Open%20Access.%20How%20the%20Big%20Five%20Academic%20Publishers%20Profit%20from%20Article%20Processing%20Charges%22%2C%22creators%22%3A%5B%7B%22creatorType%22%3A%22author%22%2C%22firstName%22%3A%22Leigh-Ann%22%2C%22lastName%22%3A%22Butler%22%7D%2C%7B%22creatorType%22%3A%22author%22%2C%22firstName%22%3A%22Lisa%22%2C%22lastName%22%3A%22Matthias%22%7D%2C%7B%22creatorType%22%3A%22author%22%2C%22firstName%22%3A%22Marc-Andr%5Cu00e9%22%2C%22lastName%22%3A%22Simard%22%7D%2C%7B%22creatorType%22%3A%22author%22%2C%22firstName%22%3A%22Philippe%22%2C%22lastName%22%3A%22Mongeon%22%7D%2C%7B%22creatorType%22%3A%22author%22%2C%22firstName%22%3A%22Stefanie%22%2C%22lastName%22%3A%22Haustein%22%7D%5D%2C%22abstractNote%22%3A%22This%20study%20aims%20to%20estimate%20the%20total%20amount%20of%20article%20processing%20charges%20%28APCs%29%20paid%20to%20publish%20open%20access%20%28OA%29%20in%20journals%20controlled%20by%20the%20five%20large%20commercial%20publishers%20Elsevier%2C%20Sage%2C%20Springer-Nature%2C%20Taylor%20%26amp%3B%20Francis%20and%20Wiley%20between%202015%20and%202018.%20Using%20publication%20data%20from%20WoS%2C%20OA%20status%20from%20Unpaywall%20and%20annual%20APC%20prices%20from%20open%20datasets%20and%20historical%20fees%20retrieved%20via%20the%20Internet%20Archive%20Wayback%20Machine%2C%20we%20estimate%20that%20globally%20authors%20paid%20%241.06%20billion%20in%20publication%20fees%20to%20these%20publishers%20from%202015%5Cu20132018.%20Revenue%20from%20gold%20OA%20amounted%20to%20%24612.5%20million%2C%20while%20%24448.3%20million%20was%20obtained%20for%20publishing%20OA%20in%20hybrid%20journals.%20Among%20the%20five%20publishers%2C%20Springer-Nature%20made%20the%20most%20revenue%20from%20OA%20%28%24589.7%20million%29%2C%20followed%20by%20Elsevier%20%28%24221.4%20million%29%2C%20Wiley%20%28%24114.3%20million%29%2C%20Taylor%20%26amp%3B%20Francis%20%28%2476.8%20million%29%20and%20Sage%20%28%2431.6%20million%29.%20With%20Elsevier%20and%20Wiley%20making%20most%20of%20APC%20revenue%20from%20hybrid%20fees%20and%20others%20focusing%20on%20gold%2C%20different%20OA%20strategies%20could%20be%20observed%20between%20publishers.https%3A%5C%2F%5C%2Fwww.webofscience.com%5C%2Fapi%5C%2Fgateway%5C%2Fwos%5C%2Fpeer-review%5C%2F10.1162%5C%2Fqss_a_00272%22%2C%22date%22%3A%222023-11-03%22%2C%22language%22%3A%22%22%2C%22DOI%22%3A%2210.1162%5C%2Fqss_a_00272%22%2C%22ISSN%22%3A%222641-3337%22%2C%22url%22%3A%22https%3A%5C%2F%5C%2Fdoi.org%5C%2F10.1162%5C%2Fqss_a_00272%22%2C%22collections%22%3A%5B%5D%2C%22dateModified%22%3A%222023-11-08T17%3A21%3A51Z%22%7D%7D%2C%7B%22key%22%3A%22NKEBM6JS%22%2C%22library%22%3A%7B%22id%22%3A1298012%7D%2C%22meta%22%3A%7B%22lastModifiedByUser%22%3A%7B%22id%22%3A2351296%2C%22username%22%3A%22stefhaustein%22%2C%22name%22%3A%22Stefanie%20Haustein%22%2C%22links%22%3A%7B%22alternate%22%3A%7B%22href%22%3A%22https%3A%5C%2F%5C%2Fwww.zotero.org%5C%2Fstefhaustein%22%2C%22type%22%3A%22text%5C%2Fhtml%22%7D%7D%7D%2C%22creatorSummary%22%3A%22Tayler%20et%20al.%22%2C%22parsedDate%22%3A%222023-09-30%22%2C%22numChildren%22%3A1%7D%2C%22bib%22%3A%22%3Cdiv%20class%3D%5C%22csl-bib-body%5C%22%20style%3D%5C%22line-height%3A%202%3B%20padding-left%3A%201em%3B%20text-indent%3A-1em%3B%5C%22%3E%5Cn%20%20%3Cdiv%20class%3D%5C%22csl-entry%5C%22%3ETayler%2C%20F.%2C%20Brunet%2C%20M.%2C%20Gregory%2C%20K.%2C%20Harper%2C%20L.%2C%20%26amp%3B%20Haustein%2C%20S.%20%282023%29.%20Data%20Management%20Planning%20for%20Open%20Science%20Workflows.%20In%20%3Ci%3EResearch%20Data%20Management%20in%20the%20Canadian%20Context%3C%5C%2Fi%3E.%20Western%20University%2C%20Western%20Libraries.%20https%3A%5C%2F%5C%2Fdoi.org%5C%2Fhttps%3A%5C%2F%5C%2Fdoi.org%5C%2F10.5206%5C%2FTAMA6130%3C%5C%2Fdiv%3E%5Cn%3C%5C%2Fdiv%3E%22%2C%22data%22%3A%7B%22itemType%22%3A%22bookSection%22%2C%22title%22%3A%22Data%20Management%20Planning%20for%20Open%20Science%20Workflows%22%2C%22creators%22%3A%5B%7B%22creatorType%22%3A%22author%22%2C%22firstName%22%3A%22Felicity%22%2C%22lastName%22%3A%22Tayler%22%7D%2C%7B%22creatorType%22%3A%22author%22%2C%22firstName%22%3A%22M%5Cu00e9lanie%22%2C%22lastName%22%3A%22Brunet%22%7D%2C%7B%22creatorType%22%3A%22author%22%2C%22firstName%22%3A%22Kathleen%22%2C%22lastName%22%3A%22Gregory%22%7D%2C%7B%22creatorType%22%3A%22author%22%2C%22firstName%22%3A%22Lina%22%2C%22lastName%22%3A%22Harper%22%7D%2C%7B%22creatorType%22%3A%22author%22%2C%22firstName%22%3A%22Stefanie%22%2C%22lastName%22%3A%22Haustein%22%7D%5D%2C%22abstractNote%22%3A%22%22%2C%22bookTitle%22%3A%22Research%20Data%20Management%20in%20the%20Canadian%20Context%22%2C%22date%22%3A%222023-09-30%22%2C%22language%22%3A%22en%22%2C%22ISBN%22%3A%22%22%2C%22url%22%3A%22https%3A%5C%2F%5C%2Fecampusontario.pressbooks.pub%5C%2Fcanadardm%5C%2Fchapter%5C%2Fplanning-for-open-science-workflows%5C%2F%22%2C%22collections%22%3A%5B%5D%2C%22dateModified%22%3A%222023-10-16T20%3A46%3A56Z%22%7D%7D%2C%7B%22key%22%3A%22LQPMBF5R%22%2C%22library%22%3A%7B%22id%22%3A1298012%7D%2C%22meta%22%3A%7B%22creatorSummary%22%3A%22Alperin%20et%20al.%22%2C%22parsedDate%22%3A%222023-04-06%22%2C%22numChildren%22%3A1%7D%2C%22bib%22%3A%22%3Cdiv%20class%3D%5C%22csl-bib-body%5C%22%20style%3D%5C%22line-height%3A%202%3B%20padding-left%3A%201em%3B%20text-indent%3A-1em%3B%5C%22%3E%5Cn%20%20%3Cdiv%20class%3D%5C%22csl-entry%5C%22%3EAlperin%2C%20J.%20P.%2C%20Fleerackers%2C%20A.%2C%20Riedlinger%2C%20M.%2C%20%26amp%3B%20Haustein%2C%20S.%20%282023%29.%20%3Ci%3ESecond-order%20citations%20in%20altmetrics%3A%20a%20case%20study%20analyzing%20the%20audiences%20of%20COVID-19%20research%20in%20the%20news%20and%20on%20social%20media%3C%5C%2Fi%3E.%20bioRxiv.%20%3Ca%20href%3D%27https%3A%5C%2F%5C%2Fdoi.org%5C%2F10.1101%5C%2F2023.04.05.535734%27%3Ehttps%3A%5C%2F%5C%2Fdoi.org%5C%2F10.1101%5C%2F2023.04.05.535734%3C%5C%2Fa%3E%3C%5C%2Fdiv%3E%5Cn%3C%5C%2Fdiv%3E%22%2C%22data%22%3A%7B%22itemType%22%3A%22preprint%22%2C%22title%22%3A%22Second-order%20citations%20in%20altmetrics%3A%20a%20case%20study%20analyzing%20the%20audiences%20of%20COVID-19%20research%20in%20the%20news%20and%20on%20social%20media%22%2C%22creators%22%3A%5B%7B%22creatorType%22%3A%22author%22%2C%22firstName%22%3A%22Juan%20Pablo%22%2C%22lastName%22%3A%22Alperin%22%7D%2C%7B%22creatorType%22%3A%22author%22%2C%22firstName%22%3A%22Alice%22%2C%22lastName%22%3A%22Fleerackers%22%7D%2C%7B%22creatorType%22%3A%22author%22%2C%22firstName%22%3A%22Michelle%22%2C%22lastName%22%3A%22Riedlinger%22%7D%2C%7B%22creatorType%22%3A%22author%22%2C%22firstName%22%3A%22Stefanie%22%2C%22lastName%22%3A%22Haustein%22%7D%5D%2C%22abstractNote%22%3A%22The%20potential%20to%20capture%20the%20societal%20impact%20of%20research%20has%20been%20a%20driving%20motivation%20for%20the%20use%20and%20development%20of%20altmetrics.%20Yet%2C%20to%20date%2C%20altmetrics%20have%20largely%20failed%20to%20deliver%20on%20this%20potential%20because%20the%20primary%20audience%20who%20cites%20research%20on%20social%20media%20has%20been%20shown%20to%20be%20academics%20themselves.%20In%20response%2C%20our%20study%20investigates%20an%20extension%20of%20traditional%20altmetric%20approaches%20that%20goes%20beyond%20capturing%20direct%20mentions%20of%20research%20on%20social%20media.%20Using%20research%20articles%20from%20the%20first%20months%20of%20the%20COVID-19%20pandemic%20as%20a%20case%20study%2C%20we%20demonstrate%20the%20value%20of%20measuring%20%5Cu2018second-order%20citations%2C%5Cu2019%20or%20social%20media%20mentions%20of%20news%20coverage%20of%20research.%20We%20find%20that%20a%20sample%20of%20these%20citations%2C%20published%20by%20just%20five%20media%20outlets%2C%20were%20shared%20and%20engaged%20with%20on%20social%20media%20twice%20as%20much%20as%20the%20research%20articles%20themselves.%20Moreover%2C%20first-order%20and%20second-order%20citations%20circulated%20among%20Twitter%20accounts%20and%20Facebook%20accounts%20that%20were%20largely%20distinct%20from%20each%20other.%20The%20differences%20in%20audiences%20and%20engagement%20patterns%20found%20in%20this%20case%20study%20highlight%20the%20importance%20of%20news%20coverage%20as%20a%20public%20source%20of%20science%20information%20and%20provide%20strong%20evidence%20that%20investigating%20these%20second-order%20citations%20can%20be%20an%20effective%20way%20of%20observing%20non-academic%20audiences%20that%20engage%20with%20research%20content.%22%2C%22genre%22%3A%22%22%2C%22repository%22%3A%22bioRxiv%22%2C%22archiveID%22%3A%22%22%2C%22date%22%3A%222023-04-06%22%2C%22DOI%22%3A%2210.1101%5C%2F2023.04.05.535734%22%2C%22citationKey%22%3A%22%22%2C%22url%22%3A%22https%3A%5C%2F%5C%2Fwww.biorxiv.org%5C%2Fcontent%5C%2F10.1101%5C%2F2023.04.05.535734v1%22%2C%22language%22%3A%22en%22%2C%22collections%22%3A%5B%5D%2C%22dateModified%22%3A%222023-05-12T00%3A29%3A37Z%22%7D%7D%2C%7B%22key%22%3A%229ZDEPQTS%22%2C%22library%22%3A%7B%22id%22%3A1298012%7D%2C%22meta%22%3A%7B%22lastModifiedByUser%22%3A%7B%22id%22%3A9264554%2C%22username%22%3A%22oaguiar%22%2C%22name%22%3A%22%22%2C%22links%22%3A%7B%22alternate%22%3A%7B%22href%22%3A%22https%3A%5C%2F%5C%2Fwww.zotero.org%5C%2Foaguiar%22%2C%22type%22%3A%22text%5C%2Fhtml%22%7D%7D%7D%2C%22creatorSummary%22%3A%22Cobey%20et%20al.%22%2C%22parsedDate%22%3A%222023-01-24%22%2C%22numChildren%22%3A1%7D%2C%22bib%22%3A%22%3Cdiv%20class%3D%5C%22csl-bib-body%5C%22%20style%3D%5C%22line-height%3A%202%3B%20padding-left%3A%201em%3B%20text-indent%3A-1em%3B%5C%22%3E%5Cn%20%20%3Cdiv%20class%3D%5C%22csl-entry%5C%22%3ECobey%2C%20K.%20D.%2C%20Haustein%2C%20S.%2C%20Brehaut%2C%20J.%2C%20Dirnagl%2C%20U.%2C%20Franzen%2C%20D.%20L.%2C%20Hemkens%2C%20L.%20G.%2C%20Presseau%2C%20J.%2C%20Riedel%2C%20N.%2C%20Strech%2C%20D.%2C%20Alperin%2C%20J.%20P.%2C%20Costas%2C%20R.%2C%20Sena%2C%20E.%20S.%2C%20van%20Leeuwen%2C%20T.%2C%20Ardern%2C%20C.%20L.%2C%20Bacellar%2C%20I.%20O.%20L.%2C%20Camack%2C%20N.%2C%20Britto%20Correa%2C%20M.%2C%20Buccione%2C%20R.%2C%20Cenci%2C%20M.%20S.%2C%20%26%23x2026%3B%20Moher%2C%20D.%20%282023%29.%20Community%20consensus%20on%20core%20open%20science%20practices%20to%20monitor%20in%20biomedicine.%20%3Ci%3EPLOS%20Biology%3C%5C%2Fi%3E%2C%20%3Ci%3E21%3C%5C%2Fi%3E%281%29%2C%20e3001949.%20%3Ca%20href%3D%27https%3A%5C%2F%5C%2Fdoi.org%5C%2F10.1371%5C%2Fjournal.pbio.3001949%27%3Ehttps%3A%5C%2F%5C%2Fdoi.org%5C%2F10.1371%5C%2Fjournal.pbio.3001949%3C%5C%2Fa%3E%3C%5C%2Fdiv%3E%5Cn%3C%5C%2Fdiv%3E%22%2C%22data%22%3A%7B%22itemType%22%3A%22journalArticle%22%2C%22title%22%3A%22Community%20consensus%20on%20core%20open%20science%20practices%20to%20monitor%20in%20biomedicine%22%2C%22creators%22%3A%5B%7B%22creatorType%22%3A%22author%22%2C%22firstName%22%3A%22Kelly%20D.%22%2C%22lastName%22%3A%22Cobey%22%7D%2C%7B%22creatorType%22%3A%22author%22%2C%22firstName%22%3A%22Stefanie%22%2C%22lastName%22%3A%22Haustein%22%7D%2C%7B%22creatorType%22%3A%22author%22%2C%22firstName%22%3A%22Jamie%22%2C%22lastName%22%3A%22Brehaut%22%7D%2C%7B%22creatorType%22%3A%22author%22%2C%22firstName%22%3A%22Ulrich%22%2C%22lastName%22%3A%22Dirnagl%22%7D%2C%7B%22creatorType%22%3A%22author%22%2C%22firstName%22%3A%22Delwen%20L.%22%2C%22lastName%22%3A%22Franzen%22%7D%2C%7B%22creatorType%22%3A%22author%22%2C%22firstName%22%3A%22Lars%20G.%22%2C%22lastName%22%3A%22Hemkens%22%7D%2C%7B%22creatorType%22%3A%22author%22%2C%22firstName%22%3A%22Justin%22%2C%22lastName%22%3A%22Presseau%22%7D%2C%7B%22creatorType%22%3A%22author%22%2C%22firstName%22%3A%22Nico%22%2C%22lastName%22%3A%22Riedel%22%7D%2C%7B%22creatorType%22%3A%22author%22%2C%22firstName%22%3A%22Daniel%22%2C%22lastName%22%3A%22Strech%22%7D%2C%7B%22creatorType%22%3A%22author%22%2C%22firstName%22%3A%22Juan%20Pablo%22%2C%22lastName%22%3A%22Alperin%22%7D%2C%7B%22creatorType%22%3A%22author%22%2C%22firstName%22%3A%22Rodrigo%22%2C%22lastName%22%3A%22Costas%22%7D%2C%7B%22creatorType%22%3A%22author%22%2C%22firstName%22%3A%22Emily%20S.%22%2C%22lastName%22%3A%22Sena%22%7D%2C%7B%22creatorType%22%3A%22author%22%2C%22firstName%22%3A%22Thed%22%2C%22lastName%22%3A%22van%20Leeuwen%22%7D%2C%7B%22creatorType%22%3A%22author%22%2C%22firstName%22%3A%22Clare%20L.%22%2C%22lastName%22%3A%22Ardern%22%7D%2C%7B%22creatorType%22%3A%22author%22%2C%22firstName%22%3A%22Isabel%20O.%20L.%22%2C%22lastName%22%3A%22Bacellar%22%7D%2C%7B%22creatorType%22%3A%22author%22%2C%22firstName%22%3A%22Nancy%22%2C%22lastName%22%3A%22Camack%22%7D%2C%7B%22creatorType%22%3A%22author%22%2C%22firstName%22%3A%22Marcos%22%2C%22lastName%22%3A%22Britto%20Correa%22%7D%2C%7B%22creatorType%22%3A%22author%22%2C%22firstName%22%3A%22Roberto%22%2C%22lastName%22%3A%22Buccione%22%7D%2C%7B%22creatorType%22%3A%22author%22%2C%22firstName%22%3A%22Maximiliano%20Sergio%22%2C%22lastName%22%3A%22Cenci%22%7D%2C%7B%22creatorType%22%3A%22author%22%2C%22firstName%22%3A%22Dean%20A.%22%2C%22lastName%22%3A%22Fergusson%22%7D%2C%7B%22creatorType%22%3A%22author%22%2C%22firstName%22%3A%22Cassandra%22%2C%22lastName%22%3A%22Gould%20van%20Praag%22%7D%2C%7B%22creatorType%22%3A%22author%22%2C%22firstName%22%3A%22Michael%20M.%22%2C%22lastName%22%3A%22Hoffman%22%7D%2C%7B%22creatorType%22%3A%22author%22%2C%22firstName%22%3A%22Renata%22%2C%22lastName%22%3A%22Moraes%20Bielemann%22%7D%2C%7B%22creatorType%22%3A%22author%22%2C%22firstName%22%3A%22Ugo%22%2C%22lastName%22%3A%22Moschini%22%7D%2C%7B%22creatorType%22%3A%22author%22%2C%22firstName%22%3A%22Mauro%22%2C%22lastName%22%3A%22Paschetta%22%7D%2C%7B%22creatorType%22%3A%22author%22%2C%22firstName%22%3A%22Valentina%22%2C%22lastName%22%3A%22Pasquale%22%7D%2C%7B%22creatorType%22%3A%22author%22%2C%22firstName%22%3A%22Valeria%20E.%22%2C%22lastName%22%3A%22Rac%22%7D%2C%7B%22creatorType%22%3A%22author%22%2C%22firstName%22%3A%22Dylan%22%2C%22lastName%22%3A%22Roskams-Edris%22%7D%2C%7B%22creatorType%22%3A%22author%22%2C%22firstName%22%3A%22Hermann%20M.%22%2C%22lastName%22%3A%22Schatzl%22%7D%2C%7B%22creatorType%22%3A%22author%22%2C%22firstName%22%3A%22Jo%20Anne%22%2C%22lastName%22%3A%22Stratton%22%7D%2C%7B%22creatorType%22%3A%22author%22%2C%22firstName%22%3A%22David%22%2C%22lastName%22%3A%22Moher%22%7D%5D%2C%22abstractNote%22%3A%22The%20state%20of%20open%20science%20needs%20to%20be%20monitored%20to%20track%20changes%20over%20time%20and%20identify%20areas%20to%20create%20interventions%20to%20drive%20improvements.%20In%20order%20to%20monitor%20open%20science%20practices%2C%20they%20first%20need%20to%20be%20well%20defined%20and%20operationalized.%20To%20reach%20consensus%20on%20what%20open%20science%20practices%20to%20monitor%20at%20biomedical%20research%20institutions%2C%20we%20conducted%20a%20modified%203-round%20Delphi%20study.%20Participants%20were%20research%20administrators%2C%20researchers%2C%20specialists%20in%20dedicated%20open%20science%20roles%2C%20and%20librarians.%20In%20rounds%201%20and%202%2C%20participants%20completed%20an%20online%20survey%20evaluating%20a%20set%20of%20potential%20open%20science%20practices%2C%20and%20for%20round%203%2C%20we%20hosted%20two%20half-day%20virtual%20meetings%20to%20discuss%20and%20vote%20on%20items%20that%20had%20not%20reached%20consensus.%20Ultimately%2C%20participants%20reached%20consensus%20on%2019%20open%20science%20practices.%20This%20core%20set%20of%20open%20science%20practices%20will%20form%20the%20foundation%20for%20institutional%20dashboards%20and%20may%20also%20be%20of%20value%20for%20the%20development%20of%20policy%2C%20education%2C%20and%20interventions.%22%2C%22date%22%3A%222023-1-24%22%2C%22language%22%3A%22en%22%2C%22DOI%22%3A%2210.1371%5C%2Fjournal.pbio.3001949%22%2C%22ISSN%22%3A%221545-7885%22%2C%22url%22%3A%22https%3A%5C%2F%5C%2Fdx.plos.org%5C%2F10.1371%5C%2Fjournal.pbio.3001949%22%2C%22collections%22%3A%5B%5D%2C%22dateModified%22%3A%222023-04-03T14%3A43%3A33Z%22%7D%7D%2C%7B%22key%22%3A%22WWVXPSHV%22%2C%22library%22%3A%7B%22id%22%3A1298012%7D%2C%22meta%22%3A%7B%22lastModifiedByUser%22%3A%7B%22id%22%3A7655369%2C%22username%22%3A%22kathleengregory%22%2C%22name%22%3A%22%22%2C%22links%22%3A%7B%22alternate%22%3A%7B%22href%22%3A%22https%3A%5C%2F%5C%2Fwww.zotero.org%5C%2Fkathleengregory%22%2C%22type%22%3A%22text%5C%2Fhtml%22%7D%7D%7D%2C%22creatorSummary%22%3A%22Ninkov%20et%20al.%22%2C%22parsedDate%22%3A%222023-01-20%22%2C%22numChildren%22%3A0%7D%2C%22bib%22%3A%22%3Cdiv%20class%3D%5C%22csl-bib-body%5C%22%20style%3D%5C%22line-height%3A%202%3B%20padding-left%3A%201em%3B%20text-indent%3A-1em%3B%5C%22%3E%5Cn%20%20%3Cdiv%20class%3D%5C%22csl-entry%5C%22%3ENinkov%2C%20A.%20B.%2C%20Ripp%2C%20C.%2C%20Gregory%2C%20K.%2C%20Peters%2C%20I.%2C%20%26amp%3B%20Haustein%2C%20S.%20%282023%29.%20%3Ci%3EA%20dataset%20from%20a%20survey%20investigating%20disciplinary%20differences%20in%20data%20citation%3C%5C%2Fi%3E%20%28Version%20v1%29%20%5BDataset%5D.%20Zenodo.%20%3Ca%20href%3D%27https%3A%5C%2F%5C%2Fdoi.org%5C%2F10.5281%5C%2Fzenodo.7555363%27%3Ehttps%3A%5C%2F%5C%2Fdoi.org%5C%2F10.5281%5C%2Fzenodo.7555363%3C%5C%2Fa%3E%3C%5C%2Fdiv%3E%5Cn%3C%5C%2Fdiv%3E%22%2C%22data%22%3A%7B%22itemType%22%3A%22dataset%22%2C%22title%22%3A%22A%20dataset%20from%20a%20survey%20investigating%20disciplinary%20differences%20in%20data%20citation%22%2C%22creators%22%3A%5B%7B%22creatorType%22%3A%22author%22%2C%22firstName%22%3A%22Anton%20Boudreau%22%2C%22lastName%22%3A%22Ninkov%22%7D%2C%7B%22creatorType%22%3A%22author%22%2C%22firstName%22%3A%22Chantal%22%2C%22lastName%22%3A%22Ripp%22%7D%2C%7B%22creatorType%22%3A%22author%22%2C%22firstName%22%3A%22Kathleen%22%2C%22lastName%22%3A%22Gregory%22%7D%2C%7B%22creatorType%22%3A%22author%22%2C%22firstName%22%3A%22Isabella%22%2C%22lastName%22%3A%22Peters%22%7D%2C%7B%22creatorType%22%3A%22author%22%2C%22firstName%22%3A%22Stefanie%22%2C%22lastName%22%3A%22Haustein%22%7D%5D%2C%22abstractNote%22%3A%22%3Cstrong%3EGENERAL%20INFORMATION%3C%5C%2Fstrong%3E%20%3Cem%3ETitle%20of%20Dataset%3A%20%3C%5C%2Fem%3E%20A%20dataset%20from%20a%20survey%20investigating%20disciplinary%20differences%20in%20data%20citation%20%3Cem%3EDate%20of%20data%20collection%3A%3C%5C%2Fem%3E%3Cstrong%3E%20%3C%5C%2Fstrong%3EJanuary%20to%20March%202022%20%3Cem%3ECollection%20instrument%3A%20%3C%5C%2Fem%3ESurveyMonkey%20%3Cem%3EFunding%3A%3C%5C%2Fem%3E%20Alfred%20P.%20Sloan%20Foundation%20%3Cbr%3E%20%3Cstrong%3ESHARING%5C%2FACCESS%20INFORMATION%3C%5C%2Fstrong%3E%20%3Cem%3ELicenses%5C%2Frestrictions%20placed%20on%20the%20data%3A%20%3C%5C%2Fem%3EThese%20data%20are%20available%20under%20a%20CC%20BY%204.0%20license%20%3Cem%3ELinks%20to%20publications%20that%20cite%20or%20use%20the%20data%3A%20%3C%5C%2Fem%3E%20Gregory%2C%20K.%2C%20Ninkov%2C%20A.%2C%20Ripp%2C%20C.%2C%20Peters%2C%20I.%2C%20%26amp%3B%20Haustein%2C%20S.%20%282022%29.%20Surveying%20practices%20of%20data%20citation%20and%20reuse%20across%20disciplines.%20Proceedings%20of%20the%2026th%20International%20Conference%20on%20Science%20and%20Technology%20Indicators.%20%3Cem%3EInternational%20Conference%20on%20Science%20and%20Technology%20Indicators%3C%5C%2Fem%3E%2C%20Granada%2C%20Spain.%20https%3A%5C%2F%5C%2Fdoi.org%5C%2F10.5281%5C%2FZENODO.6951437%20Gregory%2C%20K.%2C%20Ninkov%2C%20A.%2C%20Ripp%2C%20C.%2C%20Roblin%2C%20E.%2C%20Peters%2C%20I.%2C%20%26amp%3B%20Haustein%2C%20S.%20%282023%29.%20T%3Cem%3Eracing%20data%3A%3Cbr%3E%20A%20survey%20investigating%20disciplinary%20differences%20in%20data%20citation.%3C%5C%2Fem%3E%20Zenodo.%20https%3A%5C%2F%5C%2Fdoi.org%5C%2F10.5281%5C%2Fzenodo.7555266%20%3Cbr%3E%20%3Cstrong%3EDATA%20%26amp%3B%20FILE%20OVERVIEW%3C%5C%2Fstrong%3E%20%3Cem%3EFile%20List%3C%5C%2Fem%3E%20Filename%3A%20MDCDatacitationReuse2021Codebook.pdf%3Cbr%3E%20%3Cem%3ECodebook%3C%5C%2Fem%3E%20Filename%3A%20MDCDataCitationReuse2021surveydata.csv%3Cbr%3E%20%3Cem%3EDataset%20format%20in%20csv%3C%5C%2Fem%3E%20Filename%3A%20MDCDataCitationReuse2021surveydata.sav%3Cbr%3E%20%3Cem%3EDataset%20format%20in%20SPSS%3C%5C%2Fem%3E%20Filename%3A%20MDCDataCitationReuseSurvey2021QNR.pdf%3Cbr%3E%20%3Cem%3EQuestionnaire%3C%5C%2Fem%3E%20%3Cem%3EAdditional%20related%20data%20collected%20that%20was%20not%20included%20in%20the%20current%20data%20package%3A%20%3C%5C%2Fem%3EOpen%20ended%20questions%20asked%20to%20respondents%20%3Cbr%3E%20%3Cstrong%3EMETHODOLOGICAL%20INFORMATION%3C%5C%2Fstrong%3E%20%3Cem%3EDescription%20of%20methods%20used%20for%20collection%5C%2Fgeneration%20of%20data%3A%20%3C%5C%2Fem%3E%20The%20development%20of%20the%20questionnaire%20%28Gregory%20et%20al.%2C%202022%29%20was%20centered%20around%20the%20creation%20of%20two%20main%20branches%20of%20questions%20for%20the%20primary%20groups%20of%20interest%20in%20our%20study%3A%20researchers%20that%20reuse%20data%20%2833%20questions%20in%20total%29%20and%20researchers%20that%20do%20not%20reuse%20data%20%2816%20questions%20in%20total%29.%20The%20population%20of%20interest%20for%20this%20survey%20consists%20of%20researchers%20from%20all%20disciplines%20and%20countries%2C%20sampled%20from%20the%20corresponding%20authors%20of%20papers%20indexed%20in%20the%20Web%20of%20Science%20%28WoS%29%20between%202016%20and%202020.%20Received%203%2C632%20responses%2C%202%2C509%20of%20which%20were%20completed%2C%20representing%20a%20completion%20rate%20of%2068.6%25.%20Incomplete%20responses%20were%20excluded%20from%20the%20dataset.%20The%20final%20total%20contains%202%2C492%20complete%20responses%20and%20an%20uncorrected%20response%20rate%20of%201.57%25.%20Controlling%20for%20invalid%20emails%2C%20bounced%20emails%20and%20opt-outs%20%28n%3D5%2C201%29%20produced%20a%20response%20rate%20of%201.62%25%2C%20similar%20to%20surveys%20using%20comparable%20recruitment%20methods%20%28Gregory%20et%20al.%2C%202020%29.%20%3Cem%3EMethods%20for%20processing%20the%20data%3A%20%3C%5C%2Fem%3E%20Results%20were%20downloaded%20from%20SurveyMonkey%20in%20CSV%20format%20and%20were%20prepared%20for%20analysis%20using%20Excel%20and%20SPSS%20by%20recoding%20ordinal%20and%20multiple%20choice%20questions%20and%20by%20removing%20missing%20values.%20%3Cem%3EInstrument-%20or%20software-specific%20information%20needed%20to%20interpret%20the%20data%3A%20%3C%5C%2Fem%3E%20The%20dataset%20is%20provided%20in%20SPSS%20format%2C%20which%20requires%20IBM%20SPSS%20Statistics.%20The%20dataset%20is%20also%20available%20in%20a%20coded%20format%20in%20CSV.%20The%20Codebook%20is%20required%20to%20interpret%20to%20values.%20%3Cbr%3E%20%3Cstrong%3EDATA-SPECIFIC%20INFORMATION%20FOR%3A%20MDCDataCitationReuse2021surveydata%3C%5C%2Fstrong%3E%20%3Cem%3ENumber%20of%20variables%3A%3C%5C%2Fem%3E%2094%20%3Cem%3ENumber%20of%20cases%5C%2Frows%3A%3C%5C%2Fem%3E%202%2C492%20%3Cem%3EMissing%20data%20codes%3A%3C%5C%2Fem%3E%20999%20Not%20asked%20Refer%20to%20MDCDatacitationReuse2021Codebook.pdf%20for%20detailed%20variable%20information.%22%2C%22identifier%22%3A%22%22%2C%22type%22%3A%22dataset%22%2C%22versionNumber%22%3A%22v1%22%2C%22date%22%3A%222023-01-20%22%2C%22repository%22%3A%22Zenodo%22%2C%22repositoryLocation%22%3A%22%22%2C%22format%22%3A%22%22%2C%22DOI%22%3A%2210.5281%5C%2FZENODO.7555363%22%2C%22citationKey%22%3A%22%22%2C%22url%22%3A%22https%3A%5C%2F%5C%2Fdoi.org%5C%2F10.5281%5C%2Fzenodo.7555363%22%2C%22language%22%3A%22en%22%2C%22collections%22%3A%5B%5D%2C%22dateModified%22%3A%222023-01-20T19%3A05%3A31Z%22%7D%7D%2C%7B%22key%22%3A%228ZXR287F%22%2C%22library%22%3A%7B%22id%22%3A1298012%7D%2C%22meta%22%3A%7B%22creatorSummary%22%3A%22Gregory%20et%20al.%22%2C%22parsedDate%22%3A%222023-01-20%22%2C%22numChildren%22%3A1%7D%2C%22bib%22%3A%22%3Cdiv%20class%3D%5C%22csl-bib-body%5C%22%20style%3D%5C%22line-height%3A%202%3B%20padding-left%3A%201em%3B%20text-indent%3A-1em%3B%5C%22%3E%5Cn%20%20%3Cdiv%20class%3D%5C%22csl-entry%5C%22%3EGregory%2C%20K.%2C%20Ninkov%2C%20A.%20B.%2C%20Ripp%2C%20C.%2C%20Roblin%2C%20E.%2C%20Peters%2C%20I.%2C%20%26amp%3B%20Haustein%2C%20S.%20%282023%29.%20%3Ci%3ETracing%20data%3A%20A%20survey%20investigating%20disciplinary%20differences%20in%20data%20citation%3C%5C%2Fi%3E.%20%3Ca%20href%3D%27https%3A%5C%2F%5C%2Fdoi.org%5C%2F10.5281%5C%2FZENODO.7555266%27%3Ehttps%3A%5C%2F%5C%2Fdoi.org%5C%2F10.5281%5C%2FZENODO.7555266%3C%5C%2Fa%3E%3C%5C%2Fdiv%3E%5Cn%3C%5C%2Fdiv%3E%22%2C%22data%22%3A%7B%22itemType%22%3A%22preprint%22%2C%22title%22%3A%22Tracing%20data%3A%20A%20survey%20investigating%20disciplinary%20differences%20in%20data%20citation%22%2C%22creators%22%3A%5B%7B%22creatorType%22%3A%22author%22%2C%22firstName%22%3A%22Kathleen%22%2C%22lastName%22%3A%22Gregory%22%7D%2C%7B%22creatorType%22%3A%22author%22%2C%22firstName%22%3A%22Anton%20Boudreau%22%2C%22lastName%22%3A%22Ninkov%22%7D%2C%7B%22creatorType%22%3A%22author%22%2C%22firstName%22%3A%22Chantal%22%2C%22lastName%22%3A%22Ripp%22%7D%2C%7B%22creatorType%22%3A%22author%22%2C%22firstName%22%3A%22Emma%22%2C%22lastName%22%3A%22Roblin%22%7D%2C%7B%22creatorType%22%3A%22author%22%2C%22firstName%22%3A%22Isabella%22%2C%22lastName%22%3A%22Peters%22%7D%2C%7B%22creatorType%22%3A%22author%22%2C%22firstName%22%3A%22Stefanie%22%2C%22lastName%22%3A%22Haustein%22%7D%5D%2C%22abstractNote%22%3A%22Data%20citations%2C%20or%20citations%20in%20reference%20lists%20to%20data%2C%20are%20increasingly%20seen%20as%20an%20important%20means%20to%20trace%20data%20reuse%20and%20incentivise%20data%20sharing.%20Although%20disciplinary%20differences%20in%20data%20citation%20practices%20have%20been%20well%20documented%20via%20scientometric%20approaches%2C%20we%20do%20not%20yet%20know%20how%20representative%20these%20practices%20are%20within%20disciplines.%20Now%20do%20we%20yet%20have%20insight%20into%20researchers%5Cu2019%20motivations%20for%20citing%20-%20or%20not%20citing%20-%20data%20in%20their%20academic%20work.%20Here%2C%20we%20present%20the%20results%20of%20the%20largest%20known%20survey%20%28n%3D2%2C492%29%20to%20explicitly%20investigate%20data%20citation%20practices%2C%20preferences%2C%20and%20motivations%2C%20using%20a%20representative%20sample%20of%20academic%20authors%20by%20discipline%2C%20as%20represented%20in%20the%20Web%20of%20Science%20%28WoS%29.%20We%20present%20findings%20about%20researchers%5Cu2019%20current%20practices%20and%20motivations%20for%20reusing%20and%20citing%20data%20and%20also%20examine%20their%20preferences%20for%20how%20they%20would%20like%20their%20own%20data%20to%20be%20cited.%20We%20conclude%20by%20discussing%20disciplinary%20patterns%20in%20two%20broad%20clusters%2C%20focusing%20on%20patterns%20in%20the%20social%20sciences%20and%20humanities%2C%20and%20consider%20the%20implications%20of%20our%20results%20for%20tracing%20and%20rewarding%20data%20sharing%20and%20reuse.%22%2C%22genre%22%3A%22%22%2C%22repository%22%3A%22%22%2C%22archiveID%22%3A%22%22%2C%22date%22%3A%222023-01-20%22%2C%22DOI%22%3A%2210.5281%5C%2FZENODO.7555266%22%2C%22citationKey%22%3A%22%22%2C%22url%22%3A%22https%3A%5C%2F%5C%2Fzenodo.org%5C%2Frecord%5C%2F7555266%22%2C%22language%22%3A%22en%22%2C%22collections%22%3A%5B%5D%2C%22dateModified%22%3A%222023-01-20T18%3A21%3A21Z%22%7D%7D%2C%7B%22key%22%3A%22LLQR2DJB%22%2C%22library%22%3A%7B%22id%22%3A1298012%7D%2C%22meta%22%3A%7B%22creatorSummary%22%3A%22Ninkov%20et%20al.%22%2C%22parsedDate%22%3A%222022-09-07%22%2C%22numChildren%22%3A0%7D%2C%22bib%22%3A%22%3Cdiv%20class%3D%5C%22csl-bib-body%5C%22%20style%3D%5C%22line-height%3A%202%3B%20padding-left%3A%201em%3B%20text-indent%3A-1em%3B%5C%22%3E%5Cn%20%20%3Cdiv%20class%3D%5C%22csl-entry%5C%22%3ENinkov%2C%20A.%20B.%2C%20Gregory%2C%20K.%2C%20Jambor%2C%20M.%2C%20Garza%2C%20K.%2C%20Strecker%2C%20Schabinger%2C%20R.%2C%20Peters%2C%20I.%2C%20%26amp%3B%20Haustein%2C%20S.%20%282022%2C%20September%207%29.%20Mapping%20metadata%20-%20improving%20dataset%20discipline%20classification.%20%3Ci%3EProceedings%20of%20the%2026th%20International%20Conference%20on%20Science%20and%20Technology%20Indicators%3C%5C%2Fi%3E.%20International%20Conference%20on%20Science%20and%20Technology%20Indicators%2C%20Granada%2C%20Spain.%20%3Ca%20href%3D%27https%3A%5C%2F%5C%2Fdoi.org%5C%2F10.5281%5C%2FZENODO.6948238%27%3Ehttps%3A%5C%2F%5C%2Fdoi.org%5C%2F10.5281%5C%2FZENODO.6948238%3C%5C%2Fa%3E%3C%5C%2Fdiv%3E%5Cn%3C%5C%2Fdiv%3E%22%2C%22data%22%3A%7B%22itemType%22%3A%22conferencePaper%22%2C%22title%22%3A%22Mapping%20metadata%20-%20improving%20dataset%20discipline%20classification%22%2C%22creators%22%3A%5B%7B%22creatorType%22%3A%22author%22%2C%22firstName%22%3A%22Anton%20Boudreau%22%2C%22lastName%22%3A%22Ninkov%22%7D%2C%7B%22creatorType%22%3A%22author%22%2C%22firstName%22%3A%22Kathleen%22%2C%22lastName%22%3A%22Gregory%22%7D%2C%7B%22creatorType%22%3A%22author%22%2C%22firstName%22%3A%22Mareike%22%2C%22lastName%22%3A%22Jambor%22%7D%2C%7B%22creatorType%22%3A%22author%22%2C%22firstName%22%3A%22Kristian%22%2C%22lastName%22%3A%22Garza%22%7D%2C%7B%22creatorType%22%3A%22author%22%2C%22firstName%22%3A%22%22%2C%22lastName%22%3A%22Strecker%22%7D%2C%7B%22creatorType%22%3A%22author%22%2C%22firstName%22%3A%22Rouven%22%2C%22lastName%22%3A%22Schabinger%22%7D%2C%7B%22creatorType%22%3A%22author%22%2C%22firstName%22%3A%22Isabella%22%2C%22lastName%22%3A%22Peters%22%7D%2C%7B%22creatorType%22%3A%22author%22%2C%22firstName%22%3A%22Stefanie%22%2C%22lastName%22%3A%22Haustein%22%7D%5D%2C%22abstractNote%22%3A%22There%20is%20increasing%20interest%20in%20developing%20metrics%20for%20datasets%20but%20investigations%20into%20data%20sharing%2C%20reuse%20and%20citation%20practices%20remain%20relatively%20nascent.%20The%20lack%20in%20research%20and%20indicator%20development%20is%2C%20in%20part%2C%20due%20to%20the%20limited%20amount%20of%20metadata%20for%20published%20datasets%2C%20in%20particular%20discipline%20information.%20In%20this%20paper%2C%20we%20present%20some%20efforts%20from%20the%20Meaningful%20Data%20Counts%20%28MDC%29%20project%20to%20improve%20discipline%20classification%20for%20datasets%20available%20in%20DataCite.%20Specifically%2C%20we%20describe%20two%20case%20studies%20on%20mapping%20existing%20discipline%20classification%20systems%20to%20the%20Organisation%20for%20Economic%20Co-operation%20and%20Development%5Cu2019s%20%28OECD%29%20revised%20Field%20of%20Science%20and%20Technology%20%28FOS%29%20discipline%20classification%20system%20%28Organisation%20for%20Economic%20Co-operation%20and%20Development%2C%202007%29%20and%20the%20lessons%20we%20have%20learned.%22%2C%22date%22%3A%222022-09-07%22%2C%22proceedingsTitle%22%3A%22Proceedings%20of%20the%2026th%20International%20Conference%20on%20Science%20and%20Technology%20Indicators%22%2C%22conferenceName%22%3A%22International%20Conference%20on%20Science%20and%20Technology%20Indicators%22%2C%22language%22%3A%22en%22%2C%22DOI%22%3A%2210.5281%5C%2FZENODO.6948238%22%2C%22ISBN%22%3A%22%22%2C%22url%22%3A%22https%3A%5C%2F%5C%2Fzenodo.org%5C%2Frecord%5C%2F6948238%22%2C%22collections%22%3A%5B%5D%2C%22dateModified%22%3A%222023-01-20T18%3A21%3A31Z%22%7D%7D%2C%7B%22key%22%3A%22EXFX62RM%22%2C%22library%22%3A%7B%22id%22%3A1298012%7D%2C%22meta%22%3A%7B%22lastModifiedByUser%22%3A%7B%22id%22%3A4930789%2C%22username%22%3A%22alicefleerackers%22%2C%22name%22%3A%22%22%2C%22links%22%3A%7B%22alternate%22%3A%7B%22href%22%3A%22https%3A%5C%2F%5C%2Fwww.zotero.org%5C%2Falicefleerackers%22%2C%22type%22%3A%22text%5C%2Fhtml%22%7D%7D%7D%2C%22creatorSummary%22%3A%22Haustein%20et%20al.%22%2C%22parsedDate%22%3A%222022-09-07%22%2C%22numChildren%22%3A0%7D%2C%22bib%22%3A%22%3Cdiv%20class%3D%5C%22csl-bib-body%5C%22%20style%3D%5C%22line-height%3A%202%3B%20padding-left%3A%201em%3B%20text-indent%3A-1em%3B%5C%22%3E%5Cn%20%20%3Cdiv%20class%3D%5C%22csl-entry%5C%22%3EHaustein%2C%20S.%2C%20Cobey%2C%20K.%2C%20Neylon%2C%20C.%2C%20Riedel%2C%20N.%2C%20Franzen%2C%20D.%2C%20Alperin%2C%20J.%20P.%2C%20Dirnagl%2C%20U.%2C%20%26amp%3B%20Moher%2C%20D.%20%282022%2C%20September%207%29.%20User-centred%20design%20in%20indicator%20development%3A%20Involving%20the%20biomedical%20community%20in%20building%20an%20open%20science%20dashboard.%20%3Ci%3EProceedings%20of%20the%2026th%20International%20Conference%20on%20Science%20and%20Technology%20Indicators%3C%5C%2Fi%3E.%20International%20Conference%20on%20Science%20and%20Technology%20Indicators%2C%20Granada%2C%20Spain.%20%3Ca%20href%3D%27https%3A%5C%2F%5C%2Fdoi.org%5C%2F10.5281%5C%2FZENODO.6948166%27%3Ehttps%3A%5C%2F%5C%2Fdoi.org%5C%2F10.5281%5C%2FZENODO.6948166%3C%5C%2Fa%3E%3C%5C%2Fdiv%3E%5Cn%3C%5C%2Fdiv%3E%22%2C%22data%22%3A%7B%22itemType%22%3A%22conferencePaper%22%2C%22title%22%3A%22User-centred%20design%20in%20indicator%20development%3A%20Involving%20the%20biomedical%20community%20in%20building%20an%20open%20science%20dashboard%22%2C%22creators%22%3A%5B%7B%22creatorType%22%3A%22author%22%2C%22firstName%22%3A%22Stefanie%22%2C%22lastName%22%3A%22Haustein%22%7D%2C%7B%22creatorType%22%3A%22author%22%2C%22firstName%22%3A%22Kelly%22%2C%22lastName%22%3A%22Cobey%22%7D%2C%7B%22creatorType%22%3A%22author%22%2C%22firstName%22%3A%22Cameron%22%2C%22lastName%22%3A%22Neylon%22%7D%2C%7B%22creatorType%22%3A%22author%22%2C%22firstName%22%3A%22Nico%22%2C%22lastName%22%3A%22Riedel%22%7D%2C%7B%22creatorType%22%3A%22author%22%2C%22firstName%22%3A%22Delwen%22%2C%22lastName%22%3A%22Franzen%22%7D%2C%7B%22creatorType%22%3A%22author%22%2C%22firstName%22%3A%22Juan%20Pablo%22%2C%22lastName%22%3A%22Alperin%22%7D%2C%7B%22creatorType%22%3A%22author%22%2C%22firstName%22%3A%22Ulrich%22%2C%22lastName%22%3A%22Dirnagl%22%7D%2C%7B%22creatorType%22%3A%22author%22%2C%22firstName%22%3A%22David%22%2C%22lastName%22%3A%22Moher%22%7D%5D%2C%22abstractNote%22%3A%22The%20open%20science%20practices%20identified%20will%20be%20used%20to%20inform%20the%20development%20of%20an%20automated%20open%20science%20dashboard%20which%20can%20be%20deployed%20by%20biomedical%20institutions%20to%20efficiently%20monitor%20adoption%20and%20educate%20researchers%20in%20various%20open%20science%20practices.%20The%20dashboard%20will%20build%20on%20previous%20work%20by%20our%20team%2C%20including%20the%20%3Cem%3ECharit%5Cu00e9%20Dashboard%20on%20Responsible%20Research%3C%5C%2Fem%3E%20and%20the%20%3Cem%3ECurtin%20Open%20Knowledge%20Initiative%20%28COKI%29%20Open%20Access%20Dashboard%3C%5C%2Fem%3E.%20It%20will%20be%20implemented%20using%20open-source%20code%2C%20and%20require%20no%20intervention%2C%20bureaucracy%20or%20reporting%20on%20the%20part%20of%20the%20researcher.%20By%20establishing%20what%20should%20be%20reported%20in%20an%20institutional%20open%20science%20dashboard%20through%20a%20consensus%20building%20process%20with%20relevant%20stakeholders%2C%20we%20aim%20to%20ensure%20the%20tool%20is%20appropriate%20to%20the%20needs%20of%20the%20community.%20This%20approach%20might%20also%20increase%20the%20chances%20of%20uptake%20and%20implementation.%20Our%20approach%20might%20also%20be%20useful%20to%20other%20disciplines%20contemplating%20institutional%20dashboards.%22%2C%22date%22%3A%222022-09-07%22%2C%22proceedingsTitle%22%3A%22Proceedings%20of%20the%2026th%20International%20Conference%20on%20Science%20and%20Technology%20Indicators%22%2C%22conferenceName%22%3A%22International%20Conference%20on%20Science%20and%20Technology%20Indicators%22%2C%22language%22%3A%22en%22%2C%22DOI%22%3A%2210.5281%5C%2FZENODO.6948166%22%2C%22ISBN%22%3A%22%22%2C%22url%22%3A%22https%3A%5C%2F%5C%2Fzenodo.org%5C%2Frecord%5C%2F6948166%22%2C%22collections%22%3A%5B%5D%2C%22dateModified%22%3A%222022-11-01T20%3A14%3A55Z%22%7D%7D%2C%7B%22key%22%3A%22JIITK76A%22%2C%22library%22%3A%7B%22id%22%3A1298012%7D%2C%22meta%22%3A%7B%22lastModifiedByUser%22%3A%7B%22id%22%3A9264554%2C%22username%22%3A%22oaguiar%22%2C%22name%22%3A%22%22%2C%22links%22%3A%7B%22alternate%22%3A%7B%22href%22%3A%22https%3A%5C%2F%5C%2Fwww.zotero.org%5C%2Foaguiar%22%2C%22type%22%3A%22text%5C%2Fhtml%22%7D%7D%7D%2C%22creatorSummary%22%3A%22Cobey%20et%20al.%22%2C%22parsedDate%22%3A%222022-06-28%22%2C%22numChildren%22%3A2%7D%2C%22bib%22%3A%22%3Cdiv%20class%3D%5C%22csl-bib-body%5C%22%20style%3D%5C%22line-height%3A%202%3B%20padding-left%3A%201em%3B%20text-indent%3A-1em%3B%5C%22%3E%5Cn%20%20%3Cdiv%20class%3D%5C%22csl-entry%5C%22%3ECobey%2C%20K.%20D.%2C%20Haustein%2C%20S.%2C%20Brehaut%2C%20J.%2C%20Dirnagl%2C%20U.%2C%20Franzen%2C%20D.%20L.%2C%20Hemkens%2C%20L.%20G.%2C%20Presseau%2C%20J.%2C%20Riedel%2C%20N.%2C%20Strech%2C%20D.%2C%20Alperin%2C%20J.%20P.%2C%20Costas%2C%20R.%2C%20Sena%2C%20E.%20S.%2C%20van%20Leeuwen%2C%20T.%2C%20Ardern%2C%20C.%20L.%2C%20Bacellar%2C%20I.%20O.%20L.%2C%20Camack%2C%20N.%2C%20Correa%2C%20M.%20B.%2C%20Buccione%2C%20R.%2C%20Cenci%2C%20M.%20S.%2C%20%26%23x2026%3B%20Moher%2C%20D.%20%282022%29.%20%3Ci%3EEstablishing%20a%20core%20set%20of%20open%20science%20practices%20in%20biomedicine%3A%20a%20modified%20Delphi%20study%3C%5C%2Fi%3E%20%5BPreprint%5D.%20Health%20Policy.%20%3Ca%20href%3D%27https%3A%5C%2F%5C%2Fdoi.org%5C%2F10.1101%5C%2F2022.06.27.22276964%27%3Ehttps%3A%5C%2F%5C%2Fdoi.org%5C%2F10.1101%5C%2F2022.06.27.22276964%3C%5C%2Fa%3E%3C%5C%2Fdiv%3E%5Cn%3C%5C%2Fdiv%3E%22%2C%22data%22%3A%7B%22itemType%22%3A%22preprint%22%2C%22title%22%3A%22Establishing%20a%20core%20set%20of%20open%20science%20practices%20in%20biomedicine%3A%20a%20modified%20Delphi%20study%22%2C%22creators%22%3A%5B%7B%22creatorType%22%3A%22author%22%2C%22firstName%22%3A%22Kelly%20D.%22%2C%22lastName%22%3A%22Cobey%22%7D%2C%7B%22creatorType%22%3A%22author%22%2C%22firstName%22%3A%22Stefanie%22%2C%22lastName%22%3A%22Haustein%22%7D%2C%7B%22creatorType%22%3A%22author%22%2C%22firstName%22%3A%22Jamie%22%2C%22lastName%22%3A%22Brehaut%22%7D%2C%7B%22creatorType%22%3A%22author%22%2C%22firstName%22%3A%22Ulrich%22%2C%22lastName%22%3A%22Dirnagl%22%7D%2C%7B%22creatorType%22%3A%22author%22%2C%22firstName%22%3A%22Delwen%20L.%22%2C%22lastName%22%3A%22Franzen%22%7D%2C%7B%22creatorType%22%3A%22author%22%2C%22firstName%22%3A%22Lars%20G.%22%2C%22lastName%22%3A%22Hemkens%22%7D%2C%7B%22creatorType%22%3A%22author%22%2C%22firstName%22%3A%22Justin%22%2C%22lastName%22%3A%22Presseau%22%7D%2C%7B%22creatorType%22%3A%22author%22%2C%22firstName%22%3A%22Nico%22%2C%22lastName%22%3A%22Riedel%22%7D%2C%7B%22creatorType%22%3A%22author%22%2C%22firstName%22%3A%22Daniel%22%2C%22lastName%22%3A%22Strech%22%7D%2C%7B%22creatorType%22%3A%22author%22%2C%22firstName%22%3A%22Juan%20Pablo%22%2C%22lastName%22%3A%22Alperin%22%7D%2C%7B%22creatorType%22%3A%22author%22%2C%22firstName%22%3A%22Rodrigo%22%2C%22lastName%22%3A%22Costas%22%7D%2C%7B%22creatorType%22%3A%22author%22%2C%22firstName%22%3A%22Emily%20S%22%2C%22lastName%22%3A%22Sena%22%7D%2C%7B%22creatorType%22%3A%22author%22%2C%22firstName%22%3A%22Thed%22%2C%22lastName%22%3A%22van%20Leeuwen%22%7D%2C%7B%22creatorType%22%3A%22author%22%2C%22firstName%22%3A%22Clare%20L.%22%2C%22lastName%22%3A%22Ardern%22%7D%2C%7B%22creatorType%22%3A%22author%22%2C%22firstName%22%3A%22Isabel%20O.%20L.%22%2C%22lastName%22%3A%22Bacellar%22%7D%2C%7B%22creatorType%22%3A%22author%22%2C%22firstName%22%3A%22Nancy%22%2C%22lastName%22%3A%22Camack%22%7D%2C%7B%22creatorType%22%3A%22author%22%2C%22firstName%22%3A%22Marcos%20Britto%22%2C%22lastName%22%3A%22Correa%22%7D%2C%7B%22creatorType%22%3A%22author%22%2C%22firstName%22%3A%22Roberto%22%2C%22lastName%22%3A%22Buccione%22%7D%2C%7B%22creatorType%22%3A%22author%22%2C%22firstName%22%3A%22Maximiliano%20Sergio%22%2C%22lastName%22%3A%22Cenci%22%7D%2C%7B%22creatorType%22%3A%22author%22%2C%22firstName%22%3A%22Dean%20A.%22%2C%22lastName%22%3A%22Fergusson%22%7D%2C%7B%22creatorType%22%3A%22author%22%2C%22firstName%22%3A%22Cassandra%20Gould%22%2C%22lastName%22%3A%22van%20Praag%22%7D%2C%7B%22creatorType%22%3A%22author%22%2C%22firstName%22%3A%22Michael%20M.%22%2C%22lastName%22%3A%22Hoffman%22%7D%2C%7B%22creatorType%22%3A%22author%22%2C%22firstName%22%3A%22Renata%20Moraes%22%2C%22lastName%22%3A%22Bielemann%22%7D%2C%7B%22creatorType%22%3A%22author%22%2C%22firstName%22%3A%22Ugo%22%2C%22lastName%22%3A%22Moschini%22%7D%2C%7B%22creatorType%22%3A%22author%22%2C%22firstName%22%3A%22Mauro%22%2C%22lastName%22%3A%22Paschetta%22%7D%2C%7B%22creatorType%22%3A%22author%22%2C%22firstName%22%3A%22Valentina%22%2C%22lastName%22%3A%22Pasquale%22%7D%2C%7B%22creatorType%22%3A%22author%22%2C%22firstName%22%3A%22Valeria%20E.%22%2C%22lastName%22%3A%22Rac%22%7D%2C%7B%22creatorType%22%3A%22author%22%2C%22firstName%22%3A%22Dylan%22%2C%22lastName%22%3A%22Roskams-Edris%22%7D%2C%7B%22creatorType%22%3A%22author%22%2C%22firstName%22%3A%22Hermann%20M.%22%2C%22lastName%22%3A%22Schatzl%22%7D%2C%7B%22creatorType%22%3A%22author%22%2C%22firstName%22%3A%22Jo%20Anne%22%2C%22lastName%22%3A%22Stratton%22%7D%2C%7B%22creatorType%22%3A%22author%22%2C%22firstName%22%3A%22David%22%2C%22lastName%22%3A%22Moher%22%7D%5D%2C%22abstractNote%22%3A%22Abstract%5Cn%20%20%20%20%20%20%20%20%20%20%5Cn%20%20%20%20%20%20%20%20%20%20%20%20Background%5Cn%20%20%20%20%20%20%20%20%20%20%20%20Mandates%20and%20recommendations%20related%20to%20embedding%20open%20science%20practices%20within%20the%20research%20lifecycle%20are%20increasingly%20common.%20Few%20stakeholders%2C%20however%2C%20are%20monitoring%20compliance%20to%20their%20mandates%20or%20recommendations.%20It%20is%20necessary%20to%20monitor%20the%20current%20state%20of%20open%20science%20to%20track%20changes%20over%20time%20and%20to%20identify%20areas%20to%20create%20interventions%20to%20drive%20improvements.%5Cn%20%20%20%20%20%20%20%20%20%20%20%20Monitoring%20open%20science%20practices%20requires%20that%20they%20are%20defined%20and%20operationalized.%20Involving%20the%20biomedical%20community%2C%20we%20sought%20to%20reach%20consensus%20on%20a%20core%20set%20of%20open%20science%20practices%20to%20monitor%20at%20biomedical%20research%20institutions.%5Cn%20%20%20%20%20%20%20%20%20%20%5Cn%20%20%20%20%20%20%20%20%20%20%5Cn%20%20%20%20%20%20%20%20%20%20%20%20Methods%20and%20Findings%5Cn%20%20%20%20%20%20%20%20%20%20%20%20To%20establish%20consensus%20in%20a%20structured%20and%20systematic%20fashion%2C%20we%20conducted%20a%20modified%203-round%20Delphi%20study.%20Participants%20in%20Round%201%20were%2080%20individuals%20from%2020%20biomedical%20research%20institutions%20that%20exhibit%20interest%20in%20or%20actively%20support%20open%20science.%20Participants%20were%20research%20administrators%2C%20researchers%2C%20specialists%20in%20dedicated%20open%20science%20roles%2C%20and%20librarians.%20In%20Rounds%201%20and%202%2C%20participants%20completed%20an%20online%20survey%20evaluating%20a%20set%20of%20potential%20open%20science%20practices%20that%20could%20be%20important%20and%20meaningful%20to%20monitor%20in%20an%20automated%20institutional%20open%20science%20dashboard.%20Participants%20voted%20on%20the%20inclusion%20of%20each%20item%20and%20provided%20a%20rationale%20for%20their%20choice.%20We%20defined%20consensus%20as%2080%25%20agreement.%20Between%20rounds%2C%20participants%20received%20aggregated%20voting%20scores%20for%20each%20item%20and%20anonymized%20comments%20from%20all%20participants%2C%20and%20were%20asked%20to%20re-vote%20on%20items%20that%20did%20not%20reach%20consensus.%20For%20Round%203%2C%20we%20hosted%20two%20half-%20day%20virtual%20meetings%20with%2021%20and%2017%20participants%20respectively%20to%20discuss%20and%20vote%20on%20all%20items%20that%20had%20not%20reached%20consensus%20after%20Round%202.%20Ultimately%2C%20participants%20reached%20consensus%20to%20include%20a%2019%20open%20science%20practices.%5Cn%20%20%20%20%20%20%20%20%20%20%5Cn%20%20%20%20%20%20%20%20%20%20%5Cn%20%20%20%20%20%20%20%20%20%20%20%20Conclusions%5Cn%20%20%20%20%20%20%20%20%20%20%20%20A%20group%20of%20international%20stakeholders%20used%20a%20modified%20Delphi%20process%20to%20agree%20upon%20open%20science%20practices%20to%20monitor%20in%20a%20proposed%20open%20science%20dashboard%20for%20biomedical%20institutions.%20The%20core%20set%20of%2019%20open%20science%20practices%20identified%20by%20participants%20will%20form%20the%20foundation%20for%20institutional%20dashboards%20that%20display%20compliance%20with%20open%20science%20practices.%20They%20will%20now%20be%20assessed%20and%20tested%20for%20automatic%20inclusion%20in%20terms%20of%20technical%20feasibility.%20Using%20user-centered%20design%2C%20participating%20institutions%20will%20be%20involved%20in%20creating%20a%20dashboard%20prototype%2C%20which%20can%20then%20be%20implemented%20to%20monitor%20rates%20of%20open%20science%20practices%20at%20biomedical%20institutions.%20Our%20methods%20and%20approach%20may%20also%20transfer%20to%20other%20research%20settings%5Cu2013other%20disciplines%20could%20consider%20using%20our%20consensus%20list%20as%20a%20starting%20point%20for%20agreement%20upon%20a%20discipline-specific%20set%20of%20open%20science%20practices%20to%20monitor.%20The%20findings%20may%20also%20be%20of%20broader%20value%20to%20the%20development%20of%20policy%2C%20education%2C%20and%20interventions.%22%2C%22genre%22%3A%22preprint%22%2C%22repository%22%3A%22Health%20Policy%22%2C%22archiveID%22%3A%22%22%2C%22date%22%3A%222022-06-28%22%2C%22DOI%22%3A%2210.1101%5C%2F2022.06.27.22276964%22%2C%22citationKey%22%3A%22%22%2C%22url%22%3A%22http%3A%5C%2F%5C%2Fmedrxiv.org%5C%2Flookup%5C%2Fdoi%5C%2F10.1101%5C%2F2022.06.27.22276964%22%2C%22language%22%3A%22en%22%2C%22collections%22%3A%5B%5D%2C%22dateModified%22%3A%222022-11-04T18%3A28%3A48Z%22%7D%7D%2C%7B%22key%22%3A%22SL67Q2VD%22%2C%22library%22%3A%7B%22id%22%3A1298012%7D%2C%22meta%22%3A%7B%22creatorSummary%22%3A%22Maggio%20et%20al.%22%2C%22parsedDate%22%3A%222022-05-06%22%2C%22numChildren%22%3A0%7D%2C%22bib%22%3A%22%3Cdiv%20class%3D%5C%22csl-bib-body%5C%22%20style%3D%5C%22line-height%3A%202%3B%20padding-left%3A%201em%3B%20text-indent%3A-1em%3B%5C%22%3E%5Cn%20%20%3Cdiv%20class%3D%5C%22csl-entry%5C%22%3EMaggio%2C%20L.%20A.%2C%20Jeffrey%2C%20A.%2C%20Haustein%2C%20S.%2C%20%26amp%3B%20Samuel%2C%20A.%20%282022%29.%20Becoming%20metrics%20literate%3A%20An%20analysis%20of%20brief%20videos%20that%20teach%20about%20the%20h-index.%20%3Ci%3EPLOS%20ONE%3C%5C%2Fi%3E%2C%20%3Ci%3E17%3C%5C%2Fi%3E%285%29%2C%20e0268110.%20%3Ca%20href%3D%27https%3A%5C%2F%5C%2Fdoi.org%5C%2F10.1371%5C%2Fjournal.pone.0268110%27%3Ehttps%3A%5C%2F%5C%2Fdoi.org%5C%2F10.1371%5C%2Fjournal.pone.0268110%3C%5C%2Fa%3E%3C%5C%2Fdiv%3E%5Cn%3C%5C%2Fdiv%3E%22%2C%22data%22%3A%7B%22itemType%22%3A%22journalArticle%22%2C%22title%22%3A%22Becoming%20metrics%20literate%3A%20An%20analysis%20of%20brief%20videos%20that%20teach%20about%20the%20h-index%22%2C%22creators%22%3A%5B%7B%22creatorType%22%3A%22author%22%2C%22firstName%22%3A%22Lauren%20A.%22%2C%22lastName%22%3A%22Maggio%22%7D%2C%7B%22creatorType%22%3A%22author%22%2C%22firstName%22%3A%22Alyssa%22%2C%22lastName%22%3A%22Jeffrey%22%7D%2C%7B%22creatorType%22%3A%22author%22%2C%22firstName%22%3A%22Stefanie%22%2C%22lastName%22%3A%22Haustein%22%7D%2C%7B%22creatorType%22%3A%22author%22%2C%22firstName%22%3A%22Anita%22%2C%22lastName%22%3A%22Samuel%22%7D%2C%7B%22creatorType%22%3A%22editor%22%2C%22firstName%22%3A%22Lutz%22%2C%22lastName%22%3A%22Bornmann%22%7D%5D%2C%22abstractNote%22%3A%22Introduction%5Cn%20%20%20%20%20%20%20%20%20%20%20%20%20%20Academia%20uses%20scholarly%20metrics%2C%20such%20as%20the%20h-index%2C%20to%20make%20hiring%2C%20promotion%2C%20and%20funding%20decisions.%20These%20high-stakes%20decisions%20require%20that%20those%20using%20scholarly%20metrics%20be%20able%20to%20recognize%2C%20interpret%2C%20critically%20assess%20and%20effectively%20and%20ethically%20use%20them.%20This%20study%20aimed%20to%20characterize%20educational%20videos%20about%20the%20h-index%20to%20understand%20available%20resources%20and%20provide%20recommendations%20for%20future%20educational%20initiatives.%5Cn%20%20%20%20%20%20%20%20%20%20%20%20%5Cn%20%20%20%20%20%20%20%20%20%20%20%20%5Cn%20%20%20%20%20%20%20%20%20%20%20%20%20%20Methods%5Cn%20%20%20%20%20%20%20%20%20%20%20%20%20%20The%20authors%20analyzed%20videos%20on%20the%20h-index%20posted%20to%20YouTube.%20Videos%20were%20identified%20by%20searching%20YouTube%20and%20were%20screened%20by%20two%20authors.%20To%20code%20the%20videos%20the%20authors%20created%20a%20coding%20sheet%2C%20which%20assessed%20content%20and%20presentation%20style%20with%20a%20focus%20on%20the%20videos%5Cu2019%20educational%20quality%20based%20on%20Cognitive%20Load%20Theory.%20Two%20authors%20coded%20each%20video%20independently%20with%20discrepancies%20resolved%20by%20group%20consensus.%5Cn%20%20%20%20%20%20%20%20%20%20%20%20%5Cn%20%20%20%20%20%20%20%20%20%20%20%20%5Cn%20%20%20%20%20%20%20%20%20%20%20%20%20%20Results%5Cn%20%20%20%20%20%20%20%20%20%20%20%20%20%20Thirty-one%20videos%20met%20inclusion%20criteria.%20Twenty-one%20videos%20%2868%25%29%20were%20screencasts%20and%20seven%20used%20a%20%5Cu201ctalking%20head%5Cu201d%20approach.%20Twenty-six%20videos%20defined%20the%20h-index%20%2883%25%29%20and%20provided%20examples%20of%20how%20to%20calculate%20and%20find%20it.%20The%20importance%20of%20the%20h-index%20in%20high-stakes%20decisions%20was%20raised%20in%2014%20%2845%25%29%20videos.%20Sixteen%20videos%20%2852%25%29%20described%20caveats%20about%20using%20the%20h-index%2C%20with%20potential%20disadvantages%20to%20early%20researchers%20the%20most%20prevalent%20%28n%20%3D%207%3B%2023%25%29.%20All%20videos%20incorporated%20various%20educational%20approaches%20with%20potential%20impact%20on%20viewer%20cognitive%20load.%20A%20minority%20of%20videos%20%28n%20%3D%2010%3B%2032%25%29%20displayed%20professional%20production%20quality.%5Cn%20%20%20%20%20%20%20%20%20%20%20%20%5Cn%20%20%20%20%20%20%20%20%20%20%20%20%5Cn%20%20%20%20%20%20%20%20%20%20%20%20%20%20Discussion%5Cn%20%20%20%20%20%20%20%20%20%20%20%20%20%20The%20videos%20featured%20content%20with%20potential%20to%20enhance%20viewers%5Cu2019%20metrics%20literacies%20such%20that%20many%20defined%20the%20h-index%20and%20described%20its%20calculation%2C%20providing%20viewers%20with%20skills%20to%20recognize%20and%20interpret%20the%20metric.%20However%2C%20less%20than%20half%20described%20the%20h-index%20as%20an%20author%20quality%20indicator%2C%20which%20has%20been%20contested%2C%20and%20caveats%20about%20h-index%20use%20were%20inconsistently%20presented%2C%20suggesting%20room%20for%20improvement.%20While%20most%20videos%20integrated%20practices%20to%20facilitate%20balancing%20viewers%5Cu2019%20cognitive%20load%2C%20few%20%2832%25%29%20were%20of%20professional%20production%20quality.%20Some%20videos%20missed%20opportunities%20to%20adopt%20particular%20practices%20that%20could%20benefit%20learning.%22%2C%22date%22%3A%222022-5-6%22%2C%22language%22%3A%22en%22%2C%22DOI%22%3A%2210.1371%5C%2Fjournal.pone.0268110%22%2C%22ISSN%22%3A%221932-6203%22%2C%22url%22%3A%22https%3A%5C%2F%5C%2Fdx.plos.org%5C%2F10.1371%5C%2Fjournal.pone.0268110%22%2C%22collections%22%3A%5B%5D%2C%22dateModified%22%3A%222022-05-09T18%3A28%3A47Z%22%7D%7D%2C%7B%22key%22%3A%22JNN567HX%22%2C%22library%22%3A%7B%22id%22%3A1298012%7D%2C%22meta%22%3A%7B%22lastModifiedByUser%22%3A%7B%22id%22%3A9264554%2C%22username%22%3A%22oaguiar%22%2C%22name%22%3A%22%22%2C%22links%22%3A%7B%22alternate%22%3A%7B%22href%22%3A%22https%3A%5C%2F%5C%2Fwww.zotero.org%5C%2Foaguiar%22%2C%22type%22%3A%22text%5C%2Fhtml%22%7D%7D%7D%2C%22creatorSummary%22%3A%22Jeffrey%20et%20al.%22%2C%22parsedDate%22%3A%222022-01-21%22%2C%22numChildren%22%3A0%7D%2C%22bib%22%3A%22%3Cdiv%20class%3D%5C%22csl-bib-body%5C%22%20style%3D%5C%22line-height%3A%202%3B%20padding-left%3A%201em%3B%20text-indent%3A-1em%3B%5C%22%3E%5Cn%20%20%3Cdiv%20class%3D%5C%22csl-entry%5C%22%3EJeffrey%2C%20A.%2C%20Maggio%2C%20L.%20A.%2C%20Haustein%2C%20S.%2C%20%26amp%3B%20Samuel%2C%20A.%20%282022%29.%20%3Ci%3EQualitative%20coding%20of%20brief%20videos%20that%20teach%20about%20the%20h-index%3C%5C%2Fi%3E.%20Zenodo.%20%3Ca%20href%3D%27https%3A%5C%2F%5C%2Fdoi.org%5C%2F10.5281%5C%2Fzenodo.5885191%27%3Ehttps%3A%5C%2F%5C%2Fdoi.org%5C%2F10.5281%5C%2Fzenodo.5885191%3C%5C%2Fa%3E%3C%5C%2Fdiv%3E%5Cn%3C%5C%2Fdiv%3E%22%2C%22data%22%3A%7B%22itemType%22%3A%22document%22%2C%22title%22%3A%22Qualitative%20coding%20of%20brief%20videos%20that%20teach%20about%20the%20h-index%22%2C%22creators%22%3A%5B%7B%22creatorType%22%3A%22author%22%2C%22firstName%22%3A%22Alyssa%22%2C%22lastName%22%3A%22Jeffrey%22%7D%2C%7B%22creatorType%22%3A%22author%22%2C%22firstName%22%3A%22Lauren%20A.%22%2C%22lastName%22%3A%22Maggio%22%7D%2C%7B%22creatorType%22%3A%22author%22%2C%22firstName%22%3A%22Stefanie%22%2C%22lastName%22%3A%22Haustein%22%7D%2C%7B%22creatorType%22%3A%22author%22%2C%22firstName%22%3A%22Anita%22%2C%22lastName%22%3A%22Samuel%22%7D%5D%2C%22abstractNote%22%3A%22The%20authors%20analyzed%20videos%20on%20the%20h-index%20posted%20to%20YouTube.%20Videos%20were%20identified%20by%20searching%20YouTube%20and%20were%20screened%20by%20two%20authors.%20To%20code%20the%20videos%20the%20authors%20created%20a%20coding%20sheet%2C%20which%20assessed%20content%20and%20presentation%20style%20with%20a%20focus%20on%20the%20videos%5Cu2019%20educational%20quality%20based%20on%20Cognitive%20Load%20Theory.%20Two%20authors%20coded%20each%20video%20independently%20with%20discrepancies%20resolved%20by%20group%20consensus.%20Thirty-one%20videos%20met%20inclusion%20criteria.%20Twenty-one%20videos%20%2868%25%29%20were%20screencasts%20and%20seven%20used%20a%20%5Cu201ctalking%20head%5Cu201d%20approach.%20Twenty-six%20videos%20defined%20the%20h-index%20%2883%25%29%20and%20provided%20examples%20of%20how%20to%20calculate%20and%20find%20it.%20The%20importance%20of%20the%20h-index%20in%20high-stakes%20decisions%20was%20raised%20in%2014%20%2845%25%29%20videos.%20Sixteen%20videos%20%2852%25%29%20described%20caveats%20about%20using%20the%20h-index%2C%20with%20potential%20disadvantages%20to%20early%20researchers%20the%20most%20prevalent%20%28n%3D7%3B%2023%25%29.%20All%20videos%20incorporated%20various%20educational%20approaches%20with%20potential%20impact%20on%20viewer%20cognitive%20load.%20Most%20videos%20%28n%3D21%3B%2068%25%29%20displayed%20amateurish%20production%20quality.%20The%20videos%20featured%20content%20with%20potential%20to%20enhance%20viewers%5Cu2019%20metrics%20literacies%20such%20that%20many%20defined%20the%20h-index%20and%20described%20its%20calculation%2C%20providing%20viewers%20with%20skills%20to%20recognize%20and%20interpret%20the%20metric.%20However%2C%20less%20than%20half%20described%20the%20h-index%20as%20an%20author%20quality%20indicator%2C%20which%20has%20been%20contested%2C%20and%20caveats%20about%20h-index%20use%20were%20inconsistently%20presented%2C%20suggesting%20room%20for%20improvement.%20While%20most%20videos%20integrated%20practices%20to%20facilitate%20balancing%20viewers%5Cu2019%20cognitive%20load%2C%20few%20%2832%25%29%20were%20of%20professional%20production%20quality.%20Some%20videos%20missed%20opportunities%20to%20adopt%20particular%20practices%20that%20could%20benefit%20learning.%22%2C%22date%22%3A%222022-01-21%22%2C%22language%22%3A%22English%22%2C%22url%22%3A%22https%3A%5C%2F%5C%2Fdoi.org%5C%2F10.5281%5C%2Fzenodo.5885191%22%2C%22collections%22%3A%5B%5D%2C%22dateModified%22%3A%222022-04-13T19%3A06%3A04Z%22%7D%7D%2C%7B%22key%22%3A%22SU43N7UR%22%2C%22library%22%3A%7B%22id%22%3A1298012%7D%2C%22meta%22%3A%7B%22lastModifiedByUser%22%3A%7B%22id%22%3A9264554%2C%22username%22%3A%22oaguiar%22%2C%22name%22%3A%22%22%2C%22links%22%3A%7B%22alternate%22%3A%7B%22href%22%3A%22https%3A%5C%2F%5C%2Fwww.zotero.org%5C%2Foaguiar%22%2C%22type%22%3A%22text%5C%2Fhtml%22%7D%7D%7D%2C%22creatorSummary%22%3A%22Maggio%20et%20al.%22%2C%22parsedDate%22%3A%222022%22%2C%22numChildren%22%3A1%7D%2C%22bib%22%3A%22%3Cdiv%20class%3D%5C%22csl-bib-body%5C%22%20style%3D%5C%22line-height%3A%202%3B%20padding-left%3A%201em%3B%20text-indent%3A-1em%3B%5C%22%3E%5Cn%20%20%3Cdiv%20class%3D%5C%22csl-entry%5C%22%3EMaggio%2C%20L.%20A.%2C%20Haustein%2C%20S.%2C%20Costello%2C%20J.%20A.%2C%20Driessen%2C%20E.%20W.%2C%20%26amp%3B%20Artino%20Jr%2C%20A.%20R.%20%282022%29.%20Joining%20the%20meta-research%20movement%3A%20A%20bibliometric%20case%20study%20of%20the%20journal%20Perspectives%20on%20Medical%20Education.%20%3Ci%3EPerspectives%20on%20Medical%20Education%3C%5C%2Fi%3E%2C%20%3Ci%3E11%3C%5C%2Fi%3E%283%29%2C%20127%26%23x2013%3B136.%20%3Ca%20href%3D%27https%3A%5C%2F%5C%2Fdoi.org%5C%2F10.1007%5C%2Fs40037-022-00717-9%27%3Ehttps%3A%5C%2F%5C%2Fdoi.org%5C%2F10.1007%5C%2Fs40037-022-00717-9%3C%5C%2Fa%3E%3C%5C%2Fdiv%3E%5Cn%3C%5C%2Fdiv%3E%22%2C%22data%22%3A%7B%22itemType%22%3A%22journalArticle%22%2C%22title%22%3A%22Joining%20the%20meta-research%20movement%3A%20A%20bibliometric%20case%20study%20of%20the%20journal%20Perspectives%20on%20Medical%20Education%22%2C%22creators%22%3A%5B%7B%22creatorType%22%3A%22author%22%2C%22firstName%22%3A%22Lauren%20A.%22%2C%22lastName%22%3A%22Maggio%22%7D%2C%7B%22creatorType%22%3A%22author%22%2C%22firstName%22%3A%22Stefanie%22%2C%22lastName%22%3A%22Haustein%22%7D%2C%7B%22creatorType%22%3A%22author%22%2C%22firstName%22%3A%22Joseph%20A.%22%2C%22lastName%22%3A%22Costello%22%7D%2C%7B%22creatorType%22%3A%22author%22%2C%22firstName%22%3A%22Erik%20W.%22%2C%22lastName%22%3A%22Driessen%22%7D%2C%7B%22creatorType%22%3A%22author%22%2C%22firstName%22%3A%22Anthony%20R.%22%2C%22lastName%22%3A%22Artino%20Jr%22%7D%5D%2C%22abstractNote%22%3A%22Abstract%5Cn%20%20%20%20%20%20%20%20%20%20%20%20%5Cn%20%20%20%20%20%20%20%20%20%20%20%20%20%20Purpose%5Cn%20%20%20%20%20%20%20%20%20%20%20%20%20%20%5Cn%20%20%20%20%20%20%20%20%20%20%20%20%20%20%20%20To%20conduct%20a%5Cu00a0bibliometric%20case%20study%20of%20the%20journal%5Cn%20%20%20%20%20%20%20%20%20%20%20%20%20%20%20%20Perspectives%20on%20Medical%20Education%5Cn%20%20%20%20%20%20%20%20%20%20%20%20%20%20%20%20%28PME%29%20to%20provide%20insights%20into%20the%20journal%5Cu2019s%20inner%20workings%20and%20to%20%5Cu201ctake%20stock%5Cu201d%20of%20where%20PME%20is%20today%2C%20where%20it%20has%20been%2C%20and%20where%20it%20might%20go.%5Cn%20%20%20%20%20%20%20%20%20%20%20%20%20%20%5Cn%20%20%20%20%20%20%20%20%20%20%20%20%5Cn%20%20%20%20%20%20%20%20%20%20%20%20%5Cn%20%20%20%20%20%20%20%20%20%20%20%20%20%20Methods%5Cn%20%20%20%20%20%20%20%20%20%20%20%20%20%20Data%2C%20including%20bibliographic%20metadata%2C%20reviewer%20and%20author%20details%2C%20and%20downloads%2C%20were%20collected%20for%20manuscripts%20submitted%20to%20and%20published%20in%20PME%20from%20the%20journal%5Cu2019s%20Editorial%20Manager%20and%20Web%20of%20Science.%20Gender%20of%20authors%20and%20reviewers%20was%20predicted%20using%20Genderize.io.%20To%20visualize%20and%20analyze%20collaboration%20patterns%2C%20citation%20relationships%20and%20term%20co-occurrence%20social%20network%20analyses%20%28SNA%29%20were%20conducted.%20VOSviewer%20was%20used%20to%20visualize%20the%20social%20network%20maps.%5Cn%20%20%20%20%20%20%20%20%20%20%20%20%5Cn%20%20%20%20%20%20%20%20%20%20%20%20%5Cn%20%20%20%20%20%20%20%20%20%20%20%20%20%20Results%5Cn%20%20%20%20%20%20%20%20%20%20%20%20%20%20%5Cn%20%20%20%20%20%20%20%20%20%20%20%20%20%20%20%20Between%202012%5Cu20132019%20PME%20received%2C%20on%20average%2C%20260%20manuscripts%20annually%20%28range%5Cu202f%3D%5Cu200973%5Cu2013402%29.%20Submissions%20were%20received%20from%20authors%20in%2081%5Cu00a0countries%20with%20the%20majority%20in%20the%20United%20States%20%28US%29%2C%20United%20Kingdom%2C%20and%20the%20Netherlands.%20PME%20published%20518%20manuscripts%20with%20authors%20based%20in%2031%5Cu00a0countries%2C%20the%20majority%20being%20in%20the%20Netherlands%2C%20US%2C%20and%20Canada.%20PME%20articles%20were%20downloaded%20717%2C613%20times%20%28mean%20per%20document%3A%201388%29.%20In%20total%201201%20%2855%25%20women%29%20unique%20peer%20reviewers%20were%20invited%20and%20649%20%2857%25%20women%29%20completed%20reviews%3B%201227%20%2849%25%20women%29%20unique%20authors%20published%20in%20PME.%20SNA%20revealed%20that%20PME%20authors%20were%20quite%20collaborative%2C%20with%20most%20authoring%20articles%20with%20others%20and%20only%20a%5Cu00a0minority%20%28%5Cn%20%20%20%20%20%20%20%20%20%20%20%20%20%20%20%20n%5Cn%20%20%20%20%20%20%20%20%20%20%20%20%20%20%20%20%5Cu202f%3D%5Cu200957%29%20acting%20as%20single%20authors.%5Cn%20%20%20%20%20%20%20%20%20%20%20%20%20%20%5Cn%20%20%20%20%20%20%20%20%20%20%20%20%5Cn%20%20%20%20%20%20%20%20%20%20%20%20%5Cn%20%20%20%20%20%20%20%20%20%20%20%20%20%20Discussion%5Cn%20%20%20%20%20%20%20%20%20%20%20%20%20%20This%20case%20study%20provides%20a%5Cu00a0glimpse%20into%20PME%20and%20offers%20evidence%20for%20PME%5Cu2019s%20next%20steps.%20In%20the%20future%2C%20PME%20is%20committed%20to%20growing%20the%20journal%20thoughtfully%3B%20diversifying%20and%20educating%20editorial%20teams%2C%20authors%2C%20and%20reviewers%2C%20and%20liberating%20and%20sharing%20journal%20data.%22%2C%22date%22%3A%2206%5C%2F2022%22%2C%22language%22%3A%22en%22%2C%22DOI%22%3A%2210.1007%5C%2Fs40037-022-00717-9%22%2C%22ISSN%22%3A%222212-277X%22%2C%22url%22%3A%22https%3A%5C%2F%5C%2Flink.springer.com%5C%2F10.1007%5C%2Fs40037-022-00717-9%22%2C%22collections%22%3A%5B%5D%2C%22dateModified%22%3A%222022-09-08T21%3A55%3A45Z%22%7D%7D%2C%7B%22key%22%3A%229GCK3IGA%22%2C%22library%22%3A%7B%22id%22%3A1298012%7D%2C%22meta%22%3A%7B%22lastModifiedByUser%22%3A%7B%22id%22%3A4930789%2C%22username%22%3A%22alicefleerackers%22%2C%22name%22%3A%22%22%2C%22links%22%3A%7B%22alternate%22%3A%7B%22href%22%3A%22https%3A%5C%2F%5C%2Fwww.zotero.org%5C%2Falicefleerackers%22%2C%22type%22%3A%22text%5C%2Fhtml%22%7D%7D%7D%2C%22creatorSummary%22%3A%22Gregory%20et%20al.%22%2C%22parsedDate%22%3A%222022%22%2C%22numChildren%22%3A0%7D%2C%22bib%22%3A%22%3Cdiv%20class%3D%5C%22csl-bib-body%5C%22%20style%3D%5C%22line-height%3A%202%3B%20padding-left%3A%201em%3B%20text-indent%3A-1em%3B%5C%22%3E%5Cn%20%20%3Cdiv%20class%3D%5C%22csl-entry%5C%22%3EGregory%2C%20K.%2C%20Ninkov%2C%20A.%2C%20Ripp%2C%20C.%2C%20Peters%2C%20I.%2C%20%26amp%3B%20Haustein%2C%20S.%20%282022%29.%20Surveying%20practices%20of%20data%20citation%20and%20reuse%20across%20disciplines.%20%3Ci%3EProceedings%20of%20the%2026th%20International%20Conference%20on%20Science%20and%20Technology%20Indicators%3C%5C%2Fi%3E.%20International%20Conference%20on%20Science%20and%20Technology%20Indicators%2C%20Granada%2C%20Spain.%20%3Ca%20href%3D%27https%3A%5C%2F%5C%2Fdoi.org%5C%2F10.5281%5C%2FZENODO.6951437%27%3Ehttps%3A%5C%2F%5C%2Fdoi.org%5C%2F10.5281%5C%2FZENODO.6951437%3C%5C%2Fa%3E%3C%5C%2Fdiv%3E%5Cn%3C%5C%2Fdiv%3E%22%2C%22data%22%3A%7B%22itemType%22%3A%22conferencePaper%22%2C%22title%22%3A%22Surveying%20practices%20of%20data%20citation%20and%20reuse%20across%20disciplines%22%2C%22creators%22%3A%5B%7B%22creatorType%22%3A%22author%22%2C%22firstName%22%3A%22Kathleen%22%2C%22lastName%22%3A%22Gregory%22%7D%2C%7B%22creatorType%22%3A%22author%22%2C%22firstName%22%3A%22Anton%22%2C%22lastName%22%3A%22Ninkov%22%7D%2C%7B%22creatorType%22%3A%22author%22%2C%22firstName%22%3A%22Chantal%22%2C%22lastName%22%3A%22Ripp%22%7D%2C%7B%22creatorType%22%3A%22author%22%2C%22firstName%22%3A%22Isabella%22%2C%22lastName%22%3A%22Peters%22%7D%2C%7B%22creatorType%22%3A%22author%22%2C%22firstName%22%3A%22Stefanie%22%2C%22lastName%22%3A%22Haustein%22%7D%5D%2C%22abstractNote%22%3A%22Here%2C%20we%20detailed%20a%20two-tier%20methodology%20for%20creating%20a%20representative%20sample%20of%20academic%20authors%20by%20disciplines.%20We%20further%20presented%20preliminary%20insights%20into%20data%20reuse%20and%20citation%20practices%20of%20researchers%3B%20this%20will%20be%20expanded%20in%20future%20work%20examining%20differences%20between%20disciplines.%22%2C%22date%22%3A%222022%22%2C%22proceedingsTitle%22%3A%22Proceedings%20of%20the%2026th%20International%20Conference%20on%20Science%20and%20Technology%20Indicators%22%2C%22conferenceName%22%3A%22International%20Conference%20on%20Science%20and%20Technology%20Indicators%22%2C%22language%22%3A%22en%22%2C%22DOI%22%3A%2210.5281%5C%2FZENODO.6951437%22%2C%22ISBN%22%3A%22%22%2C%22url%22%3A%22https%3A%5C%2F%5C%2Fzenodo.org%5C%2Frecord%5C%2F6951437%22%2C%22collections%22%3A%5B%5D%2C%22dateModified%22%3A%222022-11-01T20%3A13%3A59Z%22%7D%7D%2C%7B%22key%22%3A%2234NDM8JV%22%2C%22library%22%3A%7B%22id%22%3A1298012%7D%2C%22meta%22%3A%7B%22lastModifiedByUser%22%3A%7B%22id%22%3A9264554%2C%22username%22%3A%22oaguiar%22%2C%22name%22%3A%22%22%2C%22links%22%3A%7B%22alternate%22%3A%7B%22href%22%3A%22https%3A%5C%2F%5C%2Fwww.zotero.org%5C%2Foaguiar%22%2C%22type%22%3A%22text%5C%2Fhtml%22%7D%7D%7D%2C%22creatorSummary%22%3A%22Dorsch%20et%20al.%22%2C%22parsedDate%22%3A%222021-07-12%22%2C%22numChildren%22%3A1%7D%2C%22bib%22%3A%22%3Cdiv%20class%3D%5C%22csl-bib-body%5C%22%20style%3D%5C%22line-height%3A%202%3B%20padding-left%3A%201em%3B%20text-indent%3A-1em%3B%5C%22%3E%5Cn%20%20%3Cdiv%20class%3D%5C%22csl-entry%5C%22%3EDorsch%2C%20I.%2C%20Jeffrey%2C%20A.%2C%20Ebrahimzadeh%2C%20S.%2C%20Maggio%2C%20L.%20A.%2C%20%26amp%3B%20Haustein%2C%20S.%20%282021%29.%20Metrics%20Literacies%3A%20On%20the%20State%20of%20the%20Art%20of%20Multimedia%20Scholarly%20Metrics%20Education.%20%3Ci%3EProceedings%20of%20the%2018th%20International%20Conference%20on%20Scientometrics%20and%20Informetrics%3C%5C%2Fi%3E%2C%201465%26%23x2013%3B1466.%20%3Ca%20href%3D%27https%3A%5C%2F%5C%2Fdoi.org%5C%2Fhttps%3A%5C%2F%5C%2Fdoi.org%5C%2F10.5281%5C%2FZENODO.5101306%27%3Ehttps%3A%5C%2F%5C%2Fdoi.org%5C%2Fhttps%3A%5C%2F%5C%2Fdoi.org%5C%2F10.5281%5C%2FZENODO.5101306%3C%5C%2Fa%3E%3C%5C%2Fdiv%3E%5Cn%3C%5C%2Fdiv%3E%22%2C%22data%22%3A%7B%22itemType%22%3A%22conferencePaper%22%2C%22title%22%3A%22Metrics%20Literacies%3A%20On%20the%20State%20of%20the%20Art%20of%20Multimedia%20Scholarly%20Metrics%20Education%22%2C%22creators%22%3A%5B%7B%22creatorType%22%3A%22author%22%2C%22firstName%22%3A%22Isabelle%22%2C%22lastName%22%3A%22Dorsch%22%7D%2C%7B%22creatorType%22%3A%22author%22%2C%22firstName%22%3A%22Alyssa%22%2C%22lastName%22%3A%22Jeffrey%22%7D%2C%7B%22creatorType%22%3A%22author%22%2C%22firstName%22%3A%22Sanam%22%2C%22lastName%22%3A%22Ebrahimzadeh%22%7D%2C%7B%22creatorType%22%3A%22author%22%2C%22firstName%22%3A%22Lauren%20A.%22%2C%22lastName%22%3A%22Maggio%22%7D%2C%7B%22creatorType%22%3A%22author%22%2C%22firstName%22%3A%22Stefanie%22%2C%22lastName%22%3A%22Haustein%22%7D%5D%2C%22abstractNote%22%3A%22Scholarly%20metrics%2C%20such%20as%20h-index%20or%20impact%20factor%2C%20are%20widely%20applied%20in%20academic%20tenure%20and%20funding%20decisions%20but%20often%20inappropriately.%20The%20quantification%20of%20research%20impact%20has%20created%20a%20pressure%20to%20publish%20that%20harms%20all%20scholarly%20disciplines%20by%20creating%20adverse%20effects%2C%20such%20as%20plagiarism%2C%20gratuitous%20self-citation%2C%20and%20honorary%20authorship.%20The%20Metrics%20Literacies%20project%20led%20by%20Prof.%20Stefanie%20Haustein%20aims%20to%20reduce%20the%20misuse%20of%20metrics%20and%20adverse%20effects%20by%20improving%20the%20understanding%20and%20use%20of%20scholarly%20metrics%20in%20academia%20through%20the%20development%2C%20testing%2C%20and%20dissemination%20of%20multimedia%20resources.%20This%20poster%20shows%20the%20current%20state%20of%20the%20art%20on%20the%20project.%22%2C%22date%22%3A%2212-15%20July%202021%22%2C%22proceedingsTitle%22%3A%22Proceedings%20of%20the%2018th%20International%20Conference%20on%20Scientometrics%20and%20Informetrics%22%2C%22conferenceName%22%3A%2218th%20International%20Conference%20on%20Scientometrics%20and%20Informetrics%22%2C%22language%22%3A%22en%22%2C%22DOI%22%3A%22https%3A%5C%2F%5C%2Fdoi.org%5C%2F10.5281%5C%2FZENODO.5101306%22%2C%22ISBN%22%3A%22%22%2C%22url%22%3A%22https%3A%5C%2F%5C%2Fzenodo.org%5C%2Frecord%5C%2F5101306%22%2C%22collections%22%3A%5B%5D%2C%22dateModified%22%3A%222022-04-13T18%3A45%3A10Z%22%7D%7D%2C%7B%22key%22%3A%22T39QY25S%22%2C%22library%22%3A%7B%22id%22%3A1298012%7D%2C%22meta%22%3A%7B%22lastModifiedByUser%22%3A%7B%22id%22%3A9264554%2C%22username%22%3A%22oaguiar%22%2C%22name%22%3A%22%22%2C%22links%22%3A%7B%22alternate%22%3A%7B%22href%22%3A%22https%3A%5C%2F%5C%2Fwww.zotero.org%5C%2Foaguiar%22%2C%22type%22%3A%22text%5C%2Fhtml%22%7D%7D%7D%2C%22creatorSummary%22%3A%22Ninkov%20et%20al.%22%2C%22parsedDate%22%3A%222021-04-30%22%2C%22numChildren%22%3A0%7D%2C%22bib%22%3A%22%3Cdiv%20class%3D%5C%22csl-bib-body%5C%22%20style%3D%5C%22line-height%3A%202%3B%20padding-left%3A%201em%3B%20text-indent%3A-1em%3B%5C%22%3E%5Cn%20%20%3Cdiv%20class%3D%5C%22csl-entry%5C%22%3ENinkov%2C%20A.%2C%20Gregory%2C%20K.%2C%20Peters%2C%20I.%2C%20%26amp%3B%20Haustein%2C%20S.%20%282021%2C%20April%2030%29.%20%3Ci%3EDatasets%20on%20Datacite%20-%20an%20initial%20bibliometric%20investigation%3C%5C%2Fi%3E.%20International%20Conference%20on%20Scientometrics%20%26amp%3B%20Informatics%20%28ISSI%202021%29%2C%20Leuven%2C%20Belgium.%20%3Ca%20href%3D%27https%3A%5C%2F%5C%2Fdoi.org%5C%2Fhttps%3A%5C%2F%5C%2Fdoi.org%5C%2F10.5281%5C%2FZENODO.4730857%27%3Ehttps%3A%5C%2F%5C%2Fdoi.org%5C%2Fhttps%3A%5C%2F%5C%2Fdoi.org%5C%2F10.5281%5C%2FZENODO.4730857%3C%5C%2Fa%3E%3C%5C%2Fdiv%3E%5Cn%3C%5C%2Fdiv%3E%22%2C%22data%22%3A%7B%22itemType%22%3A%22conferencePaper%22%2C%22title%22%3A%22Datasets%20on%20Datacite%20-%20an%20initial%20bibliometric%20investigation%22%2C%22creators%22%3A%5B%7B%22creatorType%22%3A%22author%22%2C%22firstName%22%3A%22Anton%22%2C%22lastName%22%3A%22Ninkov%22%7D%2C%7B%22creatorType%22%3A%22author%22%2C%22firstName%22%3A%22Kathleen%22%2C%22lastName%22%3A%22Gregory%22%7D%2C%7B%22creatorType%22%3A%22author%22%2C%22firstName%22%3A%22Isabella%22%2C%22lastName%22%3A%22Peters%22%7D%2C%7B%22creatorType%22%3A%22author%22%2C%22firstName%22%3A%22Stefanie%22%2C%22lastName%22%3A%22Haustein%22%7D%5D%2C%22abstractNote%22%3A%22Interest%20in%20measuring%20data%20citation%20and%20developing%20metrics%20for%20data%20is%20increasing.%20Despite%20this%20interest%2C%20basic%20bibliometric%20research%20investigating%20data%20sharing%2C%20data%20reuse%20and%20data%20citation%20practices%20remains%20relatively%20nascent.%20In%20this%20research%20in%20progress%20article%2C%20we%20use%20the%20DataCite%20GraphQL%20API%20to%20gather%20data%20for%20an%20initial%20investigation%20into%20dataset%20sharing%20and%20reuse%20as%20well%20as%20consider%20the%20current%20challenges.%20With%20over%208%20million%20datasets%20in%20DataCite%2C%20we%20look%20at%20how%20datasets%20are%20dispersed%20by%20publication%20year%2C%20discipline%2C%20number%20of%20citations%2C%20license%2C%20institutional%20affiliation%2C%20and%20language.%20We%20find%20some%20patterns%20emerging%2C%20such%20as%20a%20recent%20increase%20in%20dataset%20publishing.%20However%2C%20there%20are%20still%20many%20limitations%20to%20doing%20this%20research%20that%20are%20discussed.%20As%20well%2C%20the%20future%20use%20of%20DataCite%20as%20a%20resource%20for%20doing%20this%20research%20and%20additional%20methods%20of%20analysis%20are%20considered.%22%2C%22date%22%3A%222021-04-30%22%2C%22proceedingsTitle%22%3A%22%22%2C%22conferenceName%22%3A%22International%20Conference%20on%20Scientometrics%20%26%20Informatics%20%28ISSI%202021%29%22%2C%22language%22%3A%22%22%2C%22DOI%22%3A%22https%3A%5C%2F%5C%2Fdoi.org%5C%2F10.5281%5C%2FZENODO.4730857%22%2C%22ISBN%22%3A%22%22%2C%22url%22%3A%22https%3A%5C%2F%5C%2Fzenodo.org%5C%2Frecord%5C%2F4730857%22%2C%22collections%22%3A%5B%5D%2C%22dateModified%22%3A%222022-09-08T22%3A06%3A32Z%22%7D%7D%2C%7B%22key%22%3A%22ACPBMS23%22%2C%22library%22%3A%7B%22id%22%3A1298012%7D%2C%22meta%22%3A%7B%22creatorSummary%22%3A%22Jeffrey%20et%20al.%22%2C%22parsedDate%22%3A%222021-01-27%22%2C%22numChildren%22%3A0%7D%2C%22bib%22%3A%22%3Cdiv%20class%3D%5C%22csl-bib-body%5C%22%20style%3D%5C%22line-height%3A%202%3B%20padding-left%3A%201em%3B%20text-indent%3A-1em%3B%5C%22%3E%5Cn%20%20%3Cdiv%20class%3D%5C%22csl-entry%5C%22%3EJeffrey%2C%20A.%2C%20Dorsch%2C%20I.%2C%20Ebrahimzadeh%2C%20S.%2C%20%26amp%3B%20Haustein%2C%20S.%20%282021%2C%20January%2027%29.%20%3Ci%3EMetrics%20Literacies%3A%20Improving%20understanding%20and%20use%20of%20scholarly%20metrics%20in%20academia%3C%5C%2Fi%3E.%20Ontario%20Library%20Association%20Super%20Conference%2C%20online.%3C%5C%2Fdiv%3E%5Cn%3C%5C%2Fdiv%3E%22%2C%22data%22%3A%7B%22itemType%22%3A%22conferencePaper%22%2C%22title%22%3A%22Metrics%20Literacies%3A%20Improving%20understanding%20and%20use%20of%20scholarly%20metrics%20in%20academia%22%2C%22creators%22%3A%5B%7B%22creatorType%22%3A%22author%22%2C%22firstName%22%3A%22Alyssa%22%2C%22lastName%22%3A%22Jeffrey%22%7D%2C%7B%22creatorType%22%3A%22author%22%2C%22firstName%22%3A%22Isabelle%22%2C%22lastName%22%3A%22Dorsch%22%7D%2C%7B%22creatorType%22%3A%22author%22%2C%22firstName%22%3A%22Sanam%22%2C%22lastName%22%3A%22Ebrahimzadeh%22%7D%2C%7B%22creatorType%22%3A%22author%22%2C%22firstName%22%3A%22Stefanie%22%2C%22lastName%22%3A%22Haustein%22%7D%5D%2C%22abstractNote%22%3A%22%22%2C%22date%22%3A%2227-31%20January%202021%22%2C%22proceedingsTitle%22%3A%22%22%2C%22conferenceName%22%3A%22Ontario%20Library%20Association%20Super%20Conference%22%2C%22language%22%3A%22%22%2C%22DOI%22%3A%22%22%2C%22ISBN%22%3A%22%22%2C%22url%22%3A%22%22%2C%22collections%22%3A%5B%5D%2C%22dateModified%22%3A%222022-02-11T14%3A38%3A30Z%22%7D%7D%2C%7B%22key%22%3A%2235EQQD3U%22%2C%22library%22%3A%7B%22id%22%3A1298012%7D%2C%22meta%22%3A%7B%22lastModifiedByUser%22%3A%7B%22id%22%3A9264554%2C%22username%22%3A%22oaguiar%22%2C%22name%22%3A%22%22%2C%22links%22%3A%7B%22alternate%22%3A%7B%22href%22%3A%22https%3A%5C%2F%5C%2Fwww.zotero.org%5C%2Foaguiar%22%2C%22type%22%3A%22text%5C%2Fhtml%22%7D%7D%7D%2C%22creatorSummary%22%3A%22Enkhbayar%20et%20al.%22%2C%22parsedDate%22%3A%222020-06-01%22%2C%22numChildren%22%3A2%7D%2C%22bib%22%3A%22%3Cdiv%20class%3D%5C%22csl-bib-body%5C%22%20style%3D%5C%22line-height%3A%202%3B%20padding-left%3A%201em%3B%20text-indent%3A-1em%3B%5C%22%3E%5Cn%20%20%3Cdiv%20class%3D%5C%22csl-entry%5C%22%3EEnkhbayar%2C%20A.%2C%20Haustein%2C%20S.%2C%20Barata%2C%20G.%2C%20%26amp%3B%20Alperin%2C%20J.%20P.%20%282020%29.%20How%20much%20research%20shared%20on%20Facebook%20happens%20outside%20of%20public%20pages%20and%20groups%3F%20A%20comparison%20of%20public%20and%20private%20online%20activity%20around%20PLOS%20ONE%20papers.%20%3Ci%3EQuantitative%20Science%20Studies%3C%5C%2Fi%3E%2C%20%3Ci%3E1%3C%5C%2Fi%3E%282%29%2C%20749%26%23x2013%3B770.%20%3Ca%20href%3D%27https%3A%5C%2F%5C%2Fdoi.org%5C%2Fhttps%3A%5C%2F%5C%2Fdoi.org%5C%2F10.1162%5C%2Fqss_a_00044%27%3Ehttps%3A%5C%2F%5C%2Fdoi.org%5C%2Fhttps%3A%5C%2F%5C%2Fdoi.org%5C%2F10.1162%5C%2Fqss_a_00044%3C%5C%2Fa%3E%3C%5C%2Fdiv%3E%5Cn%3C%5C%2Fdiv%3E%22%2C%22data%22%3A%7B%22itemType%22%3A%22journalArticle%22%2C%22title%22%3A%22How%20much%20research%20shared%20on%20Facebook%20happens%20outside%20of%20public%20pages%20and%20groups%3F%20A%20comparison%20of%20public%20and%20private%20online%20activity%20around%20PLOS%20ONE%20papers%22%2C%22creators%22%3A%5B%7B%22creatorType%22%3A%22author%22%2C%22firstName%22%3A%22Asura%22%2C%22lastName%22%3A%22Enkhbayar%22%7D%2C%7B%22creatorType%22%3A%22author%22%2C%22firstName%22%3A%22Stefanie%22%2C%22lastName%22%3A%22Haustein%22%7D%2C%7B%22creatorType%22%3A%22author%22%2C%22firstName%22%3A%22Germana%22%2C%22lastName%22%3A%22Barata%22%7D%2C%7B%22creatorType%22%3A%22author%22%2C%22firstName%22%3A%22Juan%20Pablo%22%2C%22lastName%22%3A%22Alperin%22%7D%5D%2C%22abstractNote%22%3A%22Despite%20its%20undisputed%20position%20as%20the%20biggest%20social%20media%20platform%2C%20Facebook%20has%20never%20entered%20the%20main%20stage%20of%20altmetrics%20research.%20In%20this%20study%2C%20we%20argue%20that%20the%20lack%20of%20attention%20by%20altmetrics%20researchers%20is%20due%2C%20in%20part%2C%20to%20the%20challenges%20in%20collecting%20Facebook%20data%20regarding%20activity%20that%20takes%20place%20outside%20of%20public%20pages%20and%20groups.%20We%20present%20a%20new%20method%20of%20collecting%20aggregate%20counts%20of%20shares%2C%20reactions%2C%20and%20comments%20across%20the%20platform%5Cu2014including%20users%5Cu2019%20personal%20timelines%5Cu2014and%20use%20it%20to%20gather%20data%20for%20all%20articles%20published%20between%202015%20to%202017%20in%20the%20journal%20PLOS%20ONE.%20We%20compare%20the%20gathered%20data%20with%20altmetrics%20collected%20and%20aggregated%20by%20Altmetric.%20The%20results%20show%20that%2058.7%25%20of%20papers%20shared%20on%20Facebook%20happen%20outside%20of%20public%20spaces%20and%20that%2C%20when%20collecting%20all%20shares%2C%20the%20volume%20of%20activity%20approximates%20patterns%20of%20engagement%20previously%20only%20observed%20for%20Twitter.%20Both%20results%20suggest%20that%20the%20role%20and%20impact%20of%20Facebook%20as%20a%20medium%20for%20science%20and%20scholarly%20communication%20has%20been%20underestimated.%20Furthermore%2C%20they%20emphasize%20the%20importance%20of%20openness%20and%20transparency%20around%20the%20collection%20and%20aggregation%20of%20altmetrics.%22%2C%22date%22%3A%222020-06-01%22%2C%22language%22%3A%22%22%2C%22DOI%22%3A%22https%3A%5C%2F%5C%2Fdoi.org%5C%2F10.1162%5C%2Fqss_a_00044%22%2C%22ISSN%22%3A%22%22%2C%22url%22%3A%22https%3A%5C%2F%5C%2Fdirect.mit.edu%5C%2Fqss%5C%2Farticle%5C%2F1%5C%2F2%5C%2F749%5C%2F96145%5C%2FHow-much-research-shared-on-Facebook-happens%22%2C%22collections%22%3A%5B%5D%2C%22dateModified%22%3A%222022-04-13T19%3A09%3A29Z%22%7D%7D%2C%7B%22key%22%3A%22FI2JJXD9%22%2C%22library%22%3A%7B%22id%22%3A1298012%7D%2C%22meta%22%3A%7B%22lastModifiedByUser%22%3A%7B%22id%22%3A9264554%2C%22username%22%3A%22oaguiar%22%2C%22name%22%3A%22%22%2C%22links%22%3A%7B%22alternate%22%3A%7B%22href%22%3A%22https%3A%5C%2F%5C%2Fwww.zotero.org%5C%2Foaguiar%22%2C%22type%22%3A%22text%5C%2Fhtml%22%7D%7D%7D%2C%22creatorSummary%22%3A%22Haustein%22%2C%22parsedDate%22%3A%222020-01-27%22%2C%22numChildren%22%3A0%7D%2C%22bib%22%3A%22%3Cdiv%20class%3D%5C%22csl-bib-body%5C%22%20style%3D%5C%22line-height%3A%202%3B%20padding-left%3A%201em%3B%20text-indent%3A-1em%3B%5C%22%3E%5Cn%20%20%3Cdiv%20class%3D%5C%22csl-entry%5C%22%3EHaustein%2C%20S.%20%282020%29.%20%3Ci%3EMetrics%20Literacies%20research%20project%20mapped%20to%20Knowledge%20two%20Action%20%28K2A%29%20framework%3C%5C%2Fi%3E.%20%3Ca%20href%3D%27https%3A%5C%2F%5C%2Fdoi.org%5C%2F10.5281%5C%2Fzenodo.4029695%27%3Ehttps%3A%5C%2F%5C%2Fdoi.org%5C%2F10.5281%5C%2Fzenodo.4029695%3C%5C%2Fa%3E%3C%5C%2Fdiv%3E%5Cn%3C%5C%2Fdiv%3E%22%2C%22data%22%3A%7B%22itemType%22%3A%22document%22%2C%22title%22%3A%22Metrics%20Literacies%20research%20project%20mapped%20to%20Knowledge%20two%20Action%20%28K2A%29%20framework%22%2C%22creators%22%3A%5B%7B%22creatorType%22%3A%22author%22%2C%22firstName%22%3A%22Stefanie%22%2C%22lastName%22%3A%22Haustein%22%7D%5D%2C%22abstractNote%22%3A%22%22%2C%22date%22%3A%2227.01.2020%22%2C%22language%22%3A%22%22%2C%22url%22%3A%22https%3A%5C%2F%5C%2Fdoi.org%5C%2F10.5281%5C%2Fzenodo.4029695%22%2C%22collections%22%3A%5B%5D%2C%22dateModified%22%3A%222022-04-05T06%3A14%3A00Z%22%7D%7D%2C%7B%22key%22%3A%22YZ4T2KKC%22%2C%22library%22%3A%7B%22id%22%3A1298012%7D%2C%22meta%22%3A%7B%22lastModifiedByUser%22%3A%7B%22id%22%3A9264554%2C%22username%22%3A%22oaguiar%22%2C%22name%22%3A%22%22%2C%22links%22%3A%7B%22alternate%22%3A%7B%22href%22%3A%22https%3A%5C%2F%5C%2Fwww.zotero.org%5C%2Foaguiar%22%2C%22type%22%3A%22text%5C%2Fhtml%22%7D%7D%7D%2C%22creatorSummary%22%3A%22Dorsch%20et%20al.%22%2C%22parsedDate%22%3A%222020%22%2C%22numChildren%22%3A0%7D%2C%22bib%22%3A%22%3Cdiv%20class%3D%5C%22csl-bib-body%5C%22%20style%3D%5C%22line-height%3A%202%3B%20padding-left%3A%201em%3B%20text-indent%3A-1em%3B%5C%22%3E%5Cn%20%20%3Cdiv%20class%3D%5C%22csl-entry%5C%22%3EDorsch%2C%20I.%2C%20Ebrahimzadeh%2C%20S.%2C%20Jeffrey%2C%20A.%2C%20%26amp%3B%20Haustein%2C%20S.%20%282020%29.%20%3Ci%3EMetrics%20Literacies%3A%20Introduction%20of%20researcher%20personas%20for%20the%20understanding%20and%20use%20of%20scholarly%20metrics%20%28version%20v1%29%3C%5C%2Fi%3E.%20Zenodo.%20%3Ca%20href%3D%27http%3A%5C%2F%5C%2Fdoi.org%5C%2F10.5281%5C%2Fzenodo.4046019%27%3Ehttp%3A%5C%2F%5C%2Fdoi.org%5C%2F10.5281%5C%2Fzenodo.4046019%3C%5C%2Fa%3E%3C%5C%2Fdiv%3E%5Cn%3C%5C%2Fdiv%3E%22%2C%22data%22%3A%7B%22itemType%22%3A%22document%22%2C%22title%22%3A%22Metrics%20Literacies%3A%20Introduction%20of%20researcher%20personas%20for%20the%20understanding%20and%20use%20of%20scholarly%20metrics%20%28version%20v1%29%22%2C%22creators%22%3A%5B%7B%22creatorType%22%3A%22author%22%2C%22firstName%22%3A%22Isabelle%22%2C%22lastName%22%3A%22Dorsch%22%7D%2C%7B%22creatorType%22%3A%22author%22%2C%22firstName%22%3A%22Sanam%22%2C%22lastName%22%3A%22Ebrahimzadeh%22%7D%2C%7B%22creatorType%22%3A%22author%22%2C%22firstName%22%3A%22Alyssa%22%2C%22lastName%22%3A%22Jeffrey%22%7D%2C%7B%22creatorType%22%3A%22author%22%2C%22firstName%22%3A%22Stefanie%22%2C%22lastName%22%3A%22Haustein%22%7D%5D%2C%22abstractNote%22%3A%22This%20document%20serves%20as%20an%20introduction%20of%20five%20researcher%20personas%2C%20which%20will%20be%20used%20in%20the%20Metrics%20Literacies%20project%20for%20the%20creation%20of%20educational%20resources.%22%2C%22date%22%3A%222020%22%2C%22language%22%3A%22%22%2C%22url%22%3A%22http%3A%5C%2F%5C%2Fdoi.org%5C%2F10.5281%5C%2Fzenodo.4046019%22%2C%22collections%22%3A%5B%5D%2C%22dateModified%22%3A%222022-09-08T22%3A07%3A00Z%22%7D%7D%2C%7B%22key%22%3A%225YCXARZM%22%2C%22library%22%3A%7B%22id%22%3A1298012%7D%2C%22meta%22%3A%7B%22lastModifiedByUser%22%3A%7B%22id%22%3A2351296%2C%22username%22%3A%22stefhaustein%22%2C%22name%22%3A%22Stefanie%20Haustein%22%2C%22links%22%3A%7B%22alternate%22%3A%7B%22href%22%3A%22https%3A%5C%2F%5C%2Fwww.zotero.org%5C%2Fstefhaustein%22%2C%22type%22%3A%22text%5C%2Fhtml%22%7D%7D%7D%2C%22creatorSummary%22%3A%22Alperin%20et%20al.%22%2C%22parsedDate%22%3A%222019%22%2C%22numChildren%22%3A0%7D%2C%22bib%22%3A%22%3Cdiv%20class%3D%5C%22csl-bib-body%5C%22%20style%3D%5C%22line-height%3A%202%3B%20padding-left%3A%201em%3B%20text-indent%3A-1em%3B%5C%22%3E%5Cn%20%20%3Cdiv%20class%3D%5C%22csl-entry%5C%22%3EAlperin%2C%20J.%20P.%2C%20Gomez%2C%20C.%20J.%2C%20%26amp%3B%20Haustein%2C%20S.%20%282019%29.%20Identifying%20diffusion%20patterns%20of%20research%20articles%20on%20Twitter%3A%20A%20case%20study%20of%20online%20engagement%20with%20open%20access%20articles.%20%3Ci%3EPublic%20Understanding%20of%20Science%3C%5C%2Fi%3E%2C%20%3Ci%3E28%3C%5C%2Fi%3E%281%29%2C%202%26%23x2013%3B18.%20%3Ca%20href%3D%27https%3A%5C%2F%5C%2Fdoi.org%5C%2F10.1177%5C%2F0963662518761733%27%3Ehttps%3A%5C%2F%5C%2Fdoi.org%5C%2F10.1177%5C%2F0963662518761733%3C%5C%2Fa%3E%3C%5C%2Fdiv%3E%5Cn%3C%5C%2Fdiv%3E%22%2C%22data%22%3A%7B%22itemType%22%3A%22journalArticle%22%2C%22title%22%3A%22Identifying%20diffusion%20patterns%20of%20research%20articles%20on%20Twitter%3A%20A%20case%20study%20of%20online%20engagement%20with%20open%20access%20articles%22%2C%22creators%22%3A%5B%7B%22creatorType%22%3A%22author%22%2C%22firstName%22%3A%22Juan%20Pablo%22%2C%22lastName%22%3A%22Alperin%22%7D%2C%7B%22creatorType%22%3A%22author%22%2C%22firstName%22%3A%22Charles%20J%22%2C%22lastName%22%3A%22Gomez%22%7D%2C%7B%22creatorType%22%3A%22author%22%2C%22firstName%22%3A%22Stefanie%22%2C%22lastName%22%3A%22Haustein%22%7D%5D%2C%22abstractNote%22%3A%22The%20growing%20presence%20of%20research%20shared%20on%20social%20media%2C%20coupled%20with%20the%20increase%20in%20freely%20available%20research%2C%20invites%20us%20to%20ask%20whether%20scientific%20articles%20shared%20on%20platforms%20like%20Twitter%20diffuse%20beyond%20the%20academic%20community.%20We%20explore%20a%20new%20method%20for%20answering%20this%20question%20by%20identifying%2011%20articles%20from%20two%20open%20access%20biology%20journals%20that%20were%20shared%20on%20Twitter%20at%20least%2050%20times%20and%20by%20analyzing%20the%20follower%20network%20of%20users%20who%20tweeted%20each%20article.%20We%20find%20that%20diffusion%20patterns%20of%20scientific%20articles%20can%20take%20very%20different%20forms%2C%20even%20when%20the%20number%20of%20times%20they%20are%20tweeted%20is%20similar.%20Our%20small%20case%20study%20suggests%20that%20most%20articles%20are%20shared%20within%20single-connected%20communities%20with%20limited%20diffusion%20to%20the%20public.%20The%20proposed%20approach%20and%20indicators%20can%20serve%20those%20interested%20in%20the%20public%20understanding%20of%20science%2C%20science%20communication%2C%20or%20research%20evaluation%20to%20identify%20when%20research%20diffuses%20beyond%20insular%20communities.%22%2C%22date%22%3A%222019%22%2C%22language%22%3A%22en%22%2C%22DOI%22%3A%2210.1177%5C%2F0963662518761733%22%2C%22ISSN%22%3A%220963-6625%22%2C%22url%22%3A%22https%3A%5C%2F%5C%2Fdoi.org%5C%2F10.1177%5C%2F0963662518761733%22%2C%22collections%22%3A%5B%5D%2C%22dateModified%22%3A%222021-12-08T17%3A57%3A28Z%22%7D%7D%2C%7B%22key%22%3A%22U66RYTNL%22%2C%22library%22%3A%7B%22id%22%3A1298012%7D%2C%22meta%22%3A%7B%22creatorSummary%22%3A%22Haustein%22%2C%22parsedDate%22%3A%222019%22%2C%22numChildren%22%3A1%7D%2C%22bib%22%3A%22%3Cdiv%20class%3D%5C%22csl-bib-body%5C%22%20style%3D%5C%22line-height%3A%202%3B%20padding-left%3A%201em%3B%20text-indent%3A-1em%3B%5C%22%3E%5Cn%20%20%3Cdiv%20class%3D%5C%22csl-entry%5C%22%3EHaustein%2C%20S.%20%282019%29.%20Scholarly%20Twitter%20metrics.%20In%20W.%20Gl%26%23xE4%3Bnzel%2C%20H.%20F.%20Moed%2C%20U.%20Schmoch%2C%20%26amp%3B%20M.%20Thelwall%20%28Eds.%29%2C%20%3Ci%3ESpringer%20Handbook%20of%20Science%20and%20Technology%20Indicators%3C%5C%2Fi%3E%20%28pp.%20729%26%23x2013%3B760%29.%20Springer%20International%20Publishing.%20https%3A%5C%2F%5C%2Fdoi.org%5C%2F10.1007%5C%2F978-3-030-02511-3_28%3C%5C%2Fdiv%3E%5Cn%3C%5C%2Fdiv%3E%22%2C%22data%22%3A%7B%22itemType%22%3A%22bookSection%22%2C%22title%22%3A%22Scholarly%20Twitter%20metrics%22%2C%22creators%22%3A%5B%7B%22creatorType%22%3A%22editor%22%2C%22firstName%22%3A%22Wolfgang%22%2C%22lastName%22%3A%22Gl%5Cu00e4nzel%22%7D%2C%7B%22creatorType%22%3A%22editor%22%2C%22firstName%22%3A%22Henk%20F.%22%2C%22lastName%22%3A%22Moed%22%7D%2C%7B%22creatorType%22%3A%22editor%22%2C%22firstName%22%3A%22Ulrich%22%2C%22lastName%22%3A%22Schmoch%22%7D%2C%7B%22creatorType%22%3A%22editor%22%2C%22firstName%22%3A%22Mike%22%2C%22lastName%22%3A%22Thelwall%22%7D%2C%7B%22creatorType%22%3A%22author%22%2C%22firstName%22%3A%22Stefanie%22%2C%22lastName%22%3A%22Haustein%22%7D%5D%2C%22abstractNote%22%3A%22%22%2C%22bookTitle%22%3A%22Springer%20Handbook%20of%20Science%20and%20Technology%20Indicators%22%2C%22date%22%3A%222019%22%2C%22language%22%3A%22en%22%2C%22ISBN%22%3A%22978-3-030-02510-6%20978-3-030-02511-3%22%2C%22url%22%3A%22http%3A%5C%2F%5C%2Flink.springer.com%5C%2F10.1007%5C%2F978-3-030-02511-3_28%22%2C%22collections%22%3A%5B%5D%2C%22dateModified%22%3A%222019-12-09T17%3A42%3A03Z%22%7D%7D%2C%7B%22key%22%3A%22IYVREQBQ%22%2C%22library%22%3A%7B%22id%22%3A1298012%7D%2C%22meta%22%3A%7B%22lastModifiedByUser%22%3A%7B%22id%22%3A9264554%2C%22username%22%3A%22oaguiar%22%2C%22name%22%3A%22%22%2C%22links%22%3A%7B%22alternate%22%3A%7B%22href%22%3A%22https%3A%5C%2F%5C%2Fwww.zotero.org%5C%2Foaguiar%22%2C%22type%22%3A%22text%5C%2Fhtml%22%7D%7D%7D%2C%22creatorSummary%22%3A%22Siler%20et%20al.%22%2C%22parsedDate%22%3A%222018-02-19%22%2C%22numChildren%22%3A2%7D%2C%22bib%22%3A%22%3Cdiv%20class%3D%5C%22csl-bib-body%5C%22%20style%3D%5C%22line-height%3A%202%3B%20padding-left%3A%201em%3B%20text-indent%3A-1em%3B%5C%22%3E%5Cn%20%20%3Cdiv%20class%3D%5C%22csl-entry%5C%22%3ESiler%2C%20K.%2C%20Haustein%2C%20S.%2C%20Smith%2C%20E.%2C%20Larivi%26%23xE8%3Bre%2C%20V.%2C%20%26amp%3B%20Alperin%2C%20J.%20P.%20%282018%29.%20Authorial%20and%20institutional%20stratification%20in%20open%20access%20publishing%3A%20the%20case%20of%20global%20health%20research.%20%3Ci%3EPeerJ%3C%5C%2Fi%3E%2C%20%3Ci%3E6%3C%5C%2Fi%3E%2C%20e4269.%20%3Ca%20href%3D%27https%3A%5C%2F%5C%2Fdoi.org%5C%2F10.7717%5C%2Fpeerj.4269%27%3Ehttps%3A%5C%2F%5C%2Fdoi.org%5C%2F10.7717%5C%2Fpeerj.4269%3C%5C%2Fa%3E%3C%5C%2Fdiv%3E%5Cn%3C%5C%2Fdiv%3E%22%2C%22data%22%3A%7B%22itemType%22%3A%22journalArticle%22%2C%22title%22%3A%22Authorial%20and%20institutional%20stratification%20in%20open%20access%20publishing%3A%20the%20case%20of%20global%20health%20research%22%2C%22creators%22%3A%5B%7B%22creatorType%22%3A%22author%22%2C%22firstName%22%3A%22Kyle%22%2C%22lastName%22%3A%22Siler%22%7D%2C%7B%22creatorType%22%3A%22author%22%2C%22firstName%22%3A%22Stefanie%22%2C%22lastName%22%3A%22Haustein%22%7D%2C%7B%22creatorType%22%3A%22author%22%2C%22firstName%22%3A%22Elise%22%2C%22lastName%22%3A%22Smith%22%7D%2C%7B%22creatorType%22%3A%22author%22%2C%22firstName%22%3A%22Vincent%22%2C%22lastName%22%3A%22Larivi%5Cu00e8re%22%7D%2C%7B%22creatorType%22%3A%22author%22%2C%22firstName%22%3A%22Juan%20Pablo%22%2C%22lastName%22%3A%22Alperin%22%7D%5D%2C%22abstractNote%22%3A%22Using%20a%20database%20of%20recent%20articles%20published%20in%20the%20field%20of%20Global%20Health%20research%2C%20we%20examine%20institutional%20sources%20of%20stratification%20in%20publishing%20access%20outcomes.%20Traditionally%2C%20the%20focus%20on%20inequality%20in%20scientific%20publishing%20has%20focused%20on%20prestige%20hierarchies%20in%20established%20print%20journals.%20This%20project%20examines%20stratification%20in%20contemporary%20publishing%20with%20a%20particular%20focus%20on%20subscription%20vs.%20various%20Open%20Access%20%28OA%29%20publishing%20options.%20Findings%20show%20that%20authors%20working%20at%20lower-ranked%20universities%20are%20more%20likely%20to%20publish%20in%20closed%5C%2Fpaywalled%20outlets%2C%20and%20less%20likely%20to%20choose%20outlets%20that%20involve%20some%20sort%20of%20Article%20Processing%20Charge%20%28APCs%3B%20gold%20or%20hybrid%20OA%29.%20We%20also%20analyze%20institutional%20differences%20and%20stratification%20in%20the%20APC%20costs%20paid%20in%20various%20journals.%20Authors%20affiliated%20with%20higher-ranked%20institutions%2C%20as%20well%20as%20hospitals%20and%20non-profit%20organizations%20pay%20relatively%20higher%20APCs%20for%20gold%20and%20hybrid%20OA%20publications.%20Results%20suggest%20that%20authors%20affiliated%20with%20high-ranked%20universities%20and%20well-funded%20institutions%20tend%20to%20have%20more%20resources%20to%20choose%20pay%20options%20with%20publishing.%20Our%20research%20suggests%20new%20professional%20hierarchies%20developing%20in%20contemporary%20publishing%2C%20where%20various%20OA%20publishing%20options%20are%20becoming%20increasingly%20prominent.%20Just%20as%20there%20is%20stratification%20in%20institutional%20representation%20between%20different%20types%20of%20publishing%20access%2C%20there%20is%20also%20inequality%20within%20access%20types.%22%2C%22date%22%3A%222018-02-19%22%2C%22language%22%3A%22en%22%2C%22DOI%22%3A%2210.7717%5C%2Fpeerj.4269%22%2C%22ISSN%22%3A%222167-8359%22%2C%22url%22%3A%22https%3A%5C%2F%5C%2Fpeerj.com%5C%2Farticles%5C%2F4269%22%2C%22collections%22%3A%5B%5D%2C%22dateModified%22%3A%222022-09-08T22%3A05%3A04Z%22%7D%7D%2C%7B%22key%22%3A%2284RWPNQH%22%2C%22library%22%3A%7B%22id%22%3A1298012%7D%2C%22meta%22%3A%7B%22creatorSummary%22%3A%22Piwowar%20et%20al.%22%2C%22parsedDate%22%3A%222018-02-13%22%2C%22numChildren%22%3A2%7D%2C%22bib%22%3A%22%3Cdiv%20class%3D%5C%22csl-bib-body%5C%22%20style%3D%5C%22line-height%3A%202%3B%20padding-left%3A%201em%3B%20text-indent%3A-1em%3B%5C%22%3E%5Cn%20%20%3Cdiv%20class%3D%5C%22csl-entry%5C%22%3EPiwowar%2C%20H.%2C%20Priem%2C%20J.%2C%20Larivi%26%23xE8%3Bre%2C%20V.%2C%20Alperin%2C%20J.%20P.%2C%20Matthias%2C%20L.%2C%20Norlander%2C%20B.%2C%20Farley%2C%20A.%2C%20West%2C%20J.%2C%20%26amp%3B%20Haustein%2C%20S.%20%282018%29.%20The%20state%20of%20OA%3A%20a%20large-scale%20analysis%20of%20the%20prevalence%20and%20impact%20of%20Open%20Access%20articles.%20%3Ci%3EPeerJ%3C%5C%2Fi%3E%2C%20%3Ci%3E6%3C%5C%2Fi%3E%2C%20e4375.%20%3Ca%20href%3D%27https%3A%5C%2F%5C%2Fdoi.org%5C%2F10.7717%5C%2Fpeerj.4375%27%3Ehttps%3A%5C%2F%5C%2Fdoi.org%5C%2F10.7717%5C%2Fpeerj.4375%3C%5C%2Fa%3E%3C%5C%2Fdiv%3E%5Cn%3C%5C%2Fdiv%3E%22%2C%22data%22%3A%7B%22itemType%22%3A%22journalArticle%22%2C%22title%22%3A%22The%20state%20of%20OA%3A%20a%20large-scale%20analysis%20of%20the%20prevalence%20and%20impact%20of%20Open%20Access%20articles%22%2C%22creators%22%3A%5B%7B%22creatorType%22%3A%22author%22%2C%22firstName%22%3A%22Heather%22%2C%22lastName%22%3A%22Piwowar%22%7D%2C%7B%22creatorType%22%3A%22author%22%2C%22firstName%22%3A%22Jason%22%2C%22lastName%22%3A%22Priem%22%7D%2C%7B%22creatorType%22%3A%22author%22%2C%22firstName%22%3A%22Vincent%22%2C%22lastName%22%3A%22Larivi%5Cu00e8re%22%7D%2C%7B%22creatorType%22%3A%22author%22%2C%22firstName%22%3A%22Juan%20Pablo%22%2C%22lastName%22%3A%22Alperin%22%7D%2C%7B%22creatorType%22%3A%22author%22%2C%22firstName%22%3A%22Lisa%22%2C%22lastName%22%3A%22Matthias%22%7D%2C%7B%22creatorType%22%3A%22author%22%2C%22firstName%22%3A%22Bree%22%2C%22lastName%22%3A%22Norlander%22%7D%2C%7B%22creatorType%22%3A%22author%22%2C%22firstName%22%3A%22Ashley%22%2C%22lastName%22%3A%22Farley%22%7D%2C%7B%22creatorType%22%3A%22author%22%2C%22firstName%22%3A%22Jevin%22%2C%22lastName%22%3A%22West%22%7D%2C%7B%22creatorType%22%3A%22author%22%2C%22firstName%22%3A%22Stefanie%22%2C%22lastName%22%3A%22Haustein%22%7D%5D%2C%22abstractNote%22%3A%22Despite%20growing%20interest%20in%20Open%20Access%20%28OA%29%20to%20scholarly%20literature%2C%20there%20is%20an%20unmet%20need%20for%20large-scale%2C%20up-to-date%2C%20and%20reproducible%20studies%20assessing%20the%20prevalence%20and%20characteristics%20of%20OA.%20We%20address%20this%20need%20using%20oaDOI%2C%20an%20open%20online%20service%20that%20determines%20OA%20status%20for%2067%20million%20articles.%20We%20use%20three%20samples%2C%20each%20of%20100%2C000%20articles%2C%20to%20investigate%20OA%20in%20three%20populations%3A%20%281%29%20all%20journal%20articles%20assigned%20a%20Crossref%20DOI%2C%20%282%29%20recent%20journal%20articles%20indexed%20in%20Web%20of%20Science%2C%20and%20%283%29%20articles%20viewed%20by%20users%20of%20Unpaywall%2C%20an%20open-source%20browser%20extension%20that%20lets%20users%20find%20OA%20articles%20using%20oaDOI.%20We%20estimate%20that%20at%20least%2028%25%20of%20the%20scholarly%20literature%20is%20OA%20%2819M%20in%20total%29%20and%20that%20this%20proportion%20is%20growing%2C%20driven%20particularly%20by%20growth%20in%20Gold%20and%20Hybrid.%20The%20most%20recent%20year%20analyzed%20%282015%29%20also%20has%20the%20highest%20percentage%20of%20OA%20%2845%25%29.%20Because%20of%20this%20growth%2C%20and%20the%20fact%20that%20readers%20disproportionately%20access%20newer%20articles%2C%20we%20find%20that%20Unpaywall%20users%20encounter%20OA%20quite%20frequently%3A%2047%25%20of%20articles%20they%20view%20are%20OA.%20Notably%2C%20the%20most%20common%20mechanism%20for%20OA%20is%20not%20Gold%2C%20Green%2C%20or%20Hybrid%20OA%2C%20but%20rather%20an%20under-discussed%20category%20we%20dub%20Bronze%3A%20articles%20made%20free-to-read%20on%20the%20publisher%20website%2C%20without%20an%20explicit%20Open%20license.%20We%20also%20examine%20the%20citation%20impact%20of%20OA%20articles%2C%20corroborating%20the%20so-called%20open-access%20citation%20advantage%3A%20accounting%20for%20age%20and%20discipline%2C%20OA%20articles%20receive%2018%25%20more%20citations%20than%20average%2C%20an%20effect%20driven%20primarily%20by%20Green%20and%20Hybrid%20OA.%20We%20encourage%20further%20research%20using%20the%20free%20oaDOI%20service%2C%20as%20a%20way%20to%20inform%20OA%20policy%20and%20practice.%22%2C%22date%22%3A%222018-02-13%22%2C%22language%22%3A%22en%22%2C%22DOI%22%3A%2210.7717%5C%2Fpeerj.4375%22%2C%22ISSN%22%3A%222167-8359%22%2C%22url%22%3A%22https%3A%5C%2F%5C%2Fpeerj.com%5C%2Farticles%5C%2F4375%22%2C%22collections%22%3A%5B%5D%2C%22dateModified%22%3A%222022-11-04T18%3A28%3A07Z%22%7D%7D%2C%7B%22key%22%3A%22NRTXS5TC%22%2C%22library%22%3A%7B%22id%22%3A1298012%7D%2C%22meta%22%3A%7B%22lastModifiedByUser%22%3A%7B%22id%22%3A9264554%2C%22username%22%3A%22oaguiar%22%2C%22name%22%3A%22%22%2C%22links%22%3A%7B%22alternate%22%3A%7B%22href%22%3A%22https%3A%5C%2F%5C%2Fwww.zotero.org%5C%2Foaguiar%22%2C%22type%22%3A%22text%5C%2Fhtml%22%7D%7D%7D%2C%22creatorSummary%22%3A%22Zahedi%20and%20Haustein%22%2C%22parsedDate%22%3A%222018%22%2C%22numChildren%22%3A0%7D%2C%22bib%22%3A%22%3Cdiv%20class%3D%5C%22csl-bib-body%5C%22%20style%3D%5C%22line-height%3A%202%3B%20padding-left%3A%201em%3B%20text-indent%3A-1em%3B%5C%22%3E%5Cn%20%20%3Cdiv%20class%3D%5C%22csl-entry%5C%22%3EZahedi%2C%20Z.%2C%20%26amp%3B%20Haustein%2C%20S.%20%282018%29.%20On%20the%20relationships%20between%20bibliographic%20characteristics%20of%20scientific%20documents%20and%20citation%20and%20Mendeley%20readership%20counts%3A%20A%20large-scale%20analysis%20of%20Web%20of%20Science%20publications.%20%3Ci%3EJournal%20of%20Informetrics%3C%5C%2Fi%3E%2C%20%3Ci%3E12%3C%5C%2Fi%3E%281%29%2C%20191%26%23x2013%3B202.%20%3Ca%20href%3D%27https%3A%5C%2F%5C%2Fdoi.org%5C%2F10.1016%5C%2Fj.joi.2017.12.005%27%3Ehttps%3A%5C%2F%5C%2Fdoi.org%5C%2F10.1016%5C%2Fj.joi.2017.12.005%3C%5C%2Fa%3E%3C%5C%2Fdiv%3E%5Cn%3C%5C%2Fdiv%3E%22%2C%22data%22%3A%7B%22itemType%22%3A%22journalArticle%22%2C%22title%22%3A%22On%20the%20relationships%20between%20bibliographic%20characteristics%20of%20scientific%20documents%20and%20citation%20and%20Mendeley%20readership%20counts%3A%20A%20large-scale%20analysis%20of%20Web%20of%20Science%20publications%22%2C%22creators%22%3A%5B%7B%22creatorType%22%3A%22author%22%2C%22firstName%22%3A%22Zohreh%22%2C%22lastName%22%3A%22Zahedi%22%7D%2C%7B%22creatorType%22%3A%22author%22%2C%22firstName%22%3A%22Stefanie%22%2C%22lastName%22%3A%22Haustein%22%7D%5D%2C%22abstractNote%22%3A%22In%20this%20paper%20we%20present%20a%20first%20large-scale%20analysis%20of%20the%20relationship%20between%20Mendeley%20readership%20and%20citation%20counts%20with%20particular%20documents%5Cu2019%20bibliographic%20characteristics.%20A%20data%20set%20of%201.3%20million%20publications%20from%20different%20fields%20published%20in%20journals%20covered%20by%20the%20Web%20of%20Science%20%28WoS%29%20has%20been%20analyzed.%20This%20work%20reveals%20that%20document%20types%20that%20are%20often%20excluded%20from%20citation%20analysis%20due%20to%20their%20lower%20citation%20values%2C%20like%20editorial%20materials%2C%20letters%2C%20news%20items%2C%20or%20meeting%20abstracts%2C%20are%20strongly%20covered%20and%20saved%20in%20Mendeley%2C%20suggesting%20that%20Mendeley%20readership%20can%20reliably%20inform%20the%20analysis%20of%20these%20document%20types.%20Findings%20show%20that%20collaborative%20papers%20are%20frequently%20saved%20in%20Mendeley%2C%20which%20is%20similar%20to%20what%20is%20observed%20for%20citations.%20The%20relationship%20between%20readership%20and%20the%20length%20of%20titles%20and%20number%20of%20pages%2C%20however%2C%20is%20weaker%20than%20for%20the%20same%20relationship%20observed%20for%20citations.%20The%20analysis%20of%20different%20disciplines%20also%20points%20to%20different%20patterns%20in%20the%20relationship%20between%20several%20document%20characteristics%2C%20readership%2C%20and%20citation%20counts.%20Overall%2C%20results%20highlight%20that%20although%20disciplinary%20differences%20exist%2C%20readership%20counts%20are%20related%20to%20similar%20bibliographic%20characteristics%20as%20those%20related%20to%20citation%20counts%2C%20reinforcing%20the%20idea%20that%20Mendeley%20readership%20and%20citations%20capture%20a%20similar%20concept%20of%20impact%2C%20although%20they%20cannot%20be%20considered%20as%20equivalent%20indicators.%22%2C%22date%22%3A%2202%5C%2F2018%22%2C%22language%22%3A%22en%22%2C%22DOI%22%3A%2210.1016%5C%2Fj.joi.2017.12.005%22%2C%22ISSN%22%3A%2217511577%22%2C%22url%22%3A%22http%3A%5C%2F%5C%2Flinkinghub.elsevier.com%5C%2Fretrieve%5C%2Fpii%5C%2FS1751157717302213%22%2C%22collections%22%3A%5B%5D%2C%22dateModified%22%3A%222022-09-08T22%3A04%3A21Z%22%7D%7D%2C%7B%22key%22%3A%227WAC24QX%22%2C%22library%22%3A%7B%22id%22%3A1298012%7D%2C%22meta%22%3A%7B%22lastModifiedByUser%22%3A%7B%22id%22%3A4061605%2C%22username%22%3A%22bubblbu%22%2C%22name%22%3A%22Asura%20Enkhbayar%22%2C%22links%22%3A%7B%22alternate%22%3A%7B%22href%22%3A%22https%3A%5C%2F%5C%2Fwww.zotero.org%5C%2Fbubblbu%22%2C%22type%22%3A%22text%5C%2Fhtml%22%7D%7D%7D%2C%22creatorSummary%22%3A%22Shu%20et%20al.%22%2C%22parsedDate%22%3A%222018%22%2C%22numChildren%22%3A2%7D%2C%22bib%22%3A%22%3Cdiv%20class%3D%5C%22csl-bib-body%5C%22%20style%3D%5C%22line-height%3A%202%3B%20padding-left%3A%201em%3B%20text-indent%3A-1em%3B%5C%22%3E%5Cn%20%20%3Cdiv%20class%3D%5C%22csl-entry%5C%22%3EShu%2C%20F.%2C%20Mongeon%2C%20P.%2C%20Haustein%2C%20S.%2C%20Siler%2C%20K.%2C%20Alperin%2C%20J.%20P.%2C%20%26amp%3B%20Larivi%26%23xE8%3Bre%2C%20V.%20%282018%29.%20Is%20it%20such%20a%20big%20deal%3F%20On%20the%20cost%20of%20journal%20use%20in%20the%20digital%20era.%20%3Ci%3ECollege%20%26amp%3B%20Research%20Libraries%3C%5C%2Fi%3E%2C%20%3Ci%3E79%3C%5C%2Fi%3E%286%29%2C%20785%26%23x2013%3B798.%20%3Ca%20href%3D%27https%3A%5C%2F%5C%2Fdoi.org%5C%2F10.5860%5C%2Fcrl.79.6.785%27%3Ehttps%3A%5C%2F%5C%2Fdoi.org%5C%2F10.5860%5C%2Fcrl.79.6.785%3C%5C%2Fa%3E%3C%5C%2Fdiv%3E%5Cn%3C%5C%2Fdiv%3E%22%2C%22data%22%3A%7B%22itemType%22%3A%22journalArticle%22%2C%22title%22%3A%22Is%20it%20such%20a%20big%20deal%3F%20On%20the%20cost%20of%20journal%20use%20in%20the%20digital%20era%22%2C%22creators%22%3A%5B%7B%22creatorType%22%3A%22author%22%2C%22firstName%22%3A%22Fei%22%2C%22lastName%22%3A%22Shu%22%7D%2C%7B%22creatorType%22%3A%22author%22%2C%22firstName%22%3A%22Philippe%22%2C%22lastName%22%3A%22Mongeon%22%7D%2C%7B%22creatorType%22%3A%22author%22%2C%22firstName%22%3A%22Stefanie%22%2C%22lastName%22%3A%22Haustein%22%7D%2C%7B%22creatorType%22%3A%22author%22%2C%22firstName%22%3A%22Kyle%22%2C%22lastName%22%3A%22Siler%22%7D%2C%7B%22creatorType%22%3A%22author%22%2C%22firstName%22%3A%22Juan%20Pablo%22%2C%22lastName%22%3A%22Alperin%22%7D%2C%7B%22creatorType%22%3A%22author%22%2C%22firstName%22%3A%22Vincent%22%2C%22lastName%22%3A%22Larivi%5Cu00e8re%22%7D%5D%2C%22abstractNote%22%3A%22Commercial%20scholarly%20publishers%20promote%20and%20sell%20bundles%20of%20journals%5Cu2014known%20as%20big%20deals%5Cu2014that%20provide%20access%20to%20entire%20collections%20rather%20than%20individual%20journals.%20Following%20this%20new%20model%2C%20size%20of%20serial%20collections%20in%20academic%20libraries%20increased%20almost%20fivefold%20from%201986%20to%202011.%20Using%20data%20on%20library%20subscriptions%20and%20references%20made%20for%20a%20sample%20of%20North%20American%20universities%2C%20this%20study%20provides%20evidence%20that%2C%20while%20big%20deal%20bundles%20do%20decrease%20the%20mean%20price%20per%20subscribed%20journal%2C%20academic%20libraries%20receive%20less%20value%20for%20their%20investment.%20We%20find%20that%20university%20researchers%20cite%20only%20a%20fraction%20of%20journals%20purchased%20by%20their%20libraries%2C%20that%20this%20fraction%20is%20decreasing%2C%20and%20that%20the%20cost%20per%20cited%20journal%20has%20increased.%20These%20findings%20reveal%20how%20academic%20publishers%20use%20product%20differentiation%20and%20price%20strategies%20to%20increase%20sales%20and%20profits%20in%20the%20digital%20era%2C%20often%20at%20the%20expense%20of%20university%20and%20scientific%20stakeholders.%22%2C%22date%22%3A%222018%22%2C%22language%22%3A%22en-US%22%2C%22DOI%22%3A%2210.5860%5C%2Fcrl.79.6.785%22%2C%22ISSN%22%3A%22%22%2C%22url%22%3A%22https%3A%5C%2F%5C%2Fcrl.acrl.org%5C%2Findex.php%5C%2Fcrl%5C%2Farticle%5C%2Fview%5C%2F16829%22%2C%22collections%22%3A%5B%5D%2C%22dateModified%22%3A%222021-07-26T06%3A35%3A36Z%22%7D%7D%2C%7B%22key%22%3A%22Y7B5CZT8%22%2C%22library%22%3A%7B%22id%22%3A1298012%7D%2C%22meta%22%3A%7B%22creatorSummary%22%3A%22Toupin%20and%20Haustein%22%2C%22parsedDate%22%3A%222018%22%2C%22numChildren%22%3A0%7D%2C%22bib%22%3A%22%3Cdiv%20class%3D%5C%22csl-bib-body%5C%22%20style%3D%5C%22line-height%3A%202%3B%20padding-left%3A%201em%3B%20text-indent%3A-1em%3B%5C%22%3E%5Cn%20%20%3Cdiv%20class%3D%5C%22csl-entry%5C%22%3EToupin%2C%20R.%2C%20%26amp%3B%20Haustein%2C%20S.%20%282018%29.%20%3Ci%3EA%20climate%20of%20sharing%3A%20Who%20are%20the%20users%20engaging%20with%20climate%20research%20on%20Twitter%3F%3C%5C%2Fi%3E%20Altmetrics18%20Workshop%2C%205th%20Altmetrics%20Conference%2C%20London%2C%20UK.%20%3Ca%20href%3D%27https%3A%5C%2F%5C%2Ffigshare.com%5C%2Farticles%5C%2FAltmetrics18_Toupin_Haustein%5C%2F7166393%27%3Ehttps%3A%5C%2F%5C%2Ffigshare.com%5C%2Farticles%5C%2FAltmetrics18_Toupin_Haustein%5C%2F7166393%3C%5C%2Fa%3E%3C%5C%2Fdiv%3E%5Cn%3C%5C%2Fdiv%3E%22%2C%22data%22%3A%7B%22itemType%22%3A%22presentation%22%2C%22title%22%3A%22A%20climate%20of%20sharing%3A%20Who%20are%20the%20users%20engaging%20with%20climate%20research%20on%20Twitter%3F%22%2C%22creators%22%3A%5B%7B%22creatorType%22%3A%22presenter%22%2C%22firstName%22%3A%22R%5Cu00e9mi%22%2C%22lastName%22%3A%22Toupin%22%7D%2C%7B%22creatorType%22%3A%22presenter%22%2C%22firstName%22%3A%22Stefanie%22%2C%22lastName%22%3A%22Haustein%22%7D%5D%2C%22abstractNote%22%3A%22Communication%20presented%20during%20the%20Almetrics%20Workshop%2C%205%3AAM%20Conference%2C%20School%20of%20Advanced%20Study%2C%20Bloomsbury%2C%20London%20on%20September%2025th%202018.%20The%20communication%20is%20about%20the%20first%20results%20of%20a%20study%20on%20user%20identification%20in%20the%20context%20of%20climate%20research%20sharing%20on%20Twitter.%20User%20identification%20was%20based%20on%20keywords%20in%20Twitter%20bios.%22%2C%22date%22%3A%222018%22%2C%22url%22%3A%22https%3A%5C%2F%5C%2Ffigshare.com%5C%2Farticles%5C%2FAltmetrics18_Toupin_Haustein%5C%2F7166393%22%2C%22language%22%3A%22%22%2C%22collections%22%3A%5B%5D%2C%22dateModified%22%3A%222018-12-07T01%3A40%3A05Z%22%7D%7D%2C%7B%22key%22%3A%22A3ZKWSI4%22%2C%22library%22%3A%7B%22id%22%3A1298012%7D%2C%22meta%22%3A%7B%22creatorSummary%22%3A%22Alperin%20et%20al.%22%2C%22parsedDate%22%3A%222017%22%2C%22numChildren%22%3A2%7D%2C%22bib%22%3A%22%3Cdiv%20class%3D%5C%22csl-bib-body%5C%22%20style%3D%5C%22line-height%3A%202%3B%20padding-left%3A%201em%3B%20text-indent%3A-1em%3B%5C%22%3E%5Cn%20%20%3Cdiv%20class%3D%5C%22csl-entry%5C%22%3EAlperin%2C%20J.%20P.%2C%20Hanson%2C%20E.%20W.%2C%20Shores%2C%20K.%2C%20%26amp%3B%20Haustein%2C%20S.%20%282017%29.%20Twitter%20bot%20surveys%3A%20a%20discrete%20choice%20experiment%20to%20increase%20response%20rates.%20%3Ci%3EProceedings%20of%20the%208th%20International%20Conference%20on%20Social%20Media%20%26amp%3B%20Society%3C%5C%2Fi%3E%2C%201%26%23x2013%3B4.%20%3Ca%20href%3D%27https%3A%5C%2F%5C%2Fdoi.org%5C%2F10.1145%5C%2F3097286.3097313%27%3Ehttps%3A%5C%2F%5C%2Fdoi.org%5C%2F10.1145%5C%2F3097286.3097313%3C%5C%2Fa%3E%3C%5C%2Fdiv%3E%5Cn%3C%5C%2Fdiv%3E%22%2C%22data%22%3A%7B%22itemType%22%3A%22conferencePaper%22%2C%22title%22%3A%22Twitter%20bot%20surveys%3A%20a%20discrete%20choice%20experiment%20to%20increase%20response%20rates%22%2C%22creators%22%3A%5B%7B%22creatorType%22%3A%22author%22%2C%22firstName%22%3A%22Juan%20Pablo%22%2C%22lastName%22%3A%22Alperin%22%7D%2C%7B%22creatorType%22%3A%22author%22%2C%22firstName%22%3A%22Erik%20Warren%22%2C%22lastName%22%3A%22Hanson%22%7D%2C%7B%22creatorType%22%3A%22author%22%2C%22firstName%22%3A%22Kenneth%22%2C%22lastName%22%3A%22Shores%22%7D%2C%7B%22creatorType%22%3A%22author%22%2C%22firstName%22%3A%22Stefanie%22%2C%22lastName%22%3A%22Haustein%22%7D%5D%2C%22abstractNote%22%3A%22This%20paper%20presents%20a%20new%20methodology%5Cu2014the%20Twitter%20bot%20survey%5Cu2014that%20bridges%20the%20gap%20between%20social%20media%20research%20and%20web%20surveys.%20The%20methodology%20uses%20the%20Twitter%20APIs%20to%20identify%20a%20target%20population%20and%20then%20uses%20the%20API%20to%20deliver%20a%20question%20in%20the%20form%20of%20a%20regular%20Tweet.%20We%20hypothesized%20that%20this%20method%20would%20yield%20high%20response%20rates%20because%20users%20are%20posed%20a%20question%20within%20the%20social%20media%20platform%20and%20are%20not%20asked%2C%20as%20is%20the%20case%20with%20most%20web%20surveys%2C%20to%20follow%20a%20link%20away%20to%20a%20third%20party.%20To%20evaluate%20the%20response%20rate%20and%20identify%20the%20most%20effective%20mechanism%20for%20increasing%20it%2C%20we%20conducted%20a%20discrete%20choice%20experiment%20that%20evaluated%20three%20factors%3A%20question%20type%2C%20the%20use%20of%20an%20egoistic%20appeal%2C%20and%20the%20presence%20of%20contextual%20information.%20We%20found%20that%2C%20similar%20to%20traditional%20web%20surveys%2C%20multiple%20choice%20questions%2C%20egoistic%20appeals%2C%20and%20contextual%20information%20all%20contributed%20to%20higher%20response%20rates.%20Question%20variants%20that%20combined%20all%20three%20yielded%20a%2040.0%25%20response%20rate%2C%20thereby%20outperforming%20most%20other%20web%20surveys%20and%20demonstrating%20the%20promise%20of%20this%20new%20methodology.%20The%20approach%20can%20be%20extended%20to%20any%20other%20social%20media%20platforms%20where%20users%20typically%20interact%20with%20one%20another.%20The%20approach%20also%20offers%20the%20opportunity%20to%20bring%20together%20the%20advantages%20of%20social%20media%20research%20using%20APIs%20with%20the%20richness%20of%20information%20that%20can%20be%20collected%20from%20surveys.%22%2C%22date%22%3A%222017%22%2C%22proceedingsTitle%22%3A%22Proceedings%20of%20the%208th%20International%20Conference%20on%20Social%20Media%20%26%20Society%22%2C%22conferenceName%22%3A%22%22%2C%22language%22%3A%22%22%2C%22DOI%22%3A%2210.1145%5C%2F3097286.3097313%22%2C%22ISBN%22%3A%22978-1-4503-4847-8%22%2C%22url%22%3A%22https%3A%5C%2F%5C%2Fdoi.org%5C%2F10.1145%5C%2F3097286.3097313%22%2C%22collections%22%3A%5B%5D%2C%22dateModified%22%3A%222022-11-04T17%3A52%3A00Z%22%7D%7D%5D%7D