Three questions with… Isabelle!
Our lab is growing! In our Three Questions series, we're profiling each of our members and the amazing work they're doing.
Today's post features ScholCommLab visiting scholar Isabelle Dorsch, a newly minted graduate from the PhD program at Heinrich Heine University's Department of Information Science (Düsseldorf, Germany). In this interview, she tells us more about her work on scholarly metrics, the benefits of using illustration in research projects, and the unexpected pleasures of applesauce for dinner.
---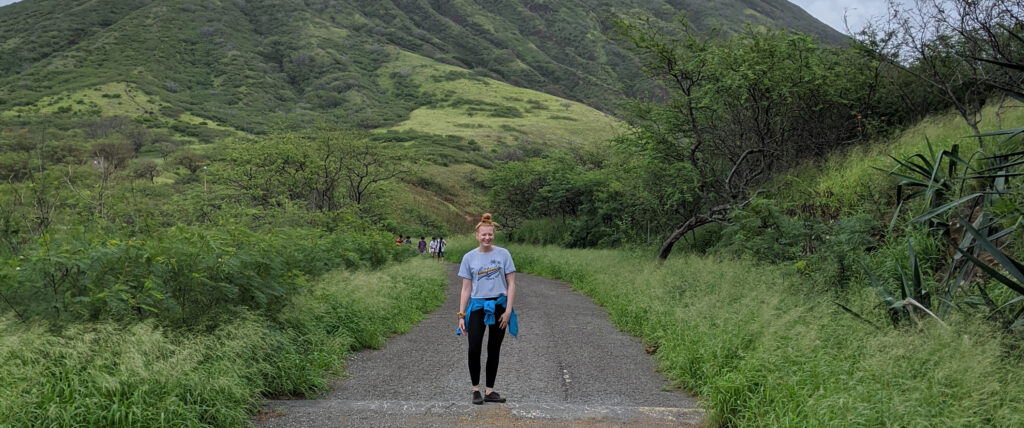 Q#1 What are you working on at the lab?
Hi there, Isabelle here. I'm working with Stefanie Haustein's Metrics Literacies team. The aim of the project is the creation and evaluation of multimedia open educational resources (OERs) on scholarly metrics.
For the first stage of the project, we are focusing on the h-index. For example, we are creating an h-index briefing note that contains useful information about how the index is calculated, as well as how it is commonly used and misused. It'll be used as a basis for making other OERs. To make the materials relatable, we'll work with five researcher personas, each with a unique story and their very own experiences with scholarly metrics like the h-index.
Q#2 Tell us about a recent paper, presentation, or project you're proud of.
Of course, I'm proud of the persona creation we did with our team. As an illustrator as well as a researcher on the project, I was also responsible for giving them their faces. However, as we only released our first official version in October, we are still seeking feedback. So feel free to check them out on Zenodo and let us know what you think.
Besides, as the first person in my family to do so, I am proud to have obtained my PhD in December 2020.

Q#3 What's the best (or worst) piece of advice you've ever received?
Puh! This is a tough question. As an early-career researcher in academia: Try out as many things as you want.
On a more personal level: A very good piece of advice is to combine tomato pasta dishes or vegan spaghetti bolognese with apple sauce on top. Believe me, it might sound questionable, but it tastes so good. The same applies to salty/sweet combinations like a strawberry milkshake and French fries or ice cream and French fries.
Find out more about Isabelle at her ResearchGate page or Twitter profile (@bezwitschernd).