Three questions with… Lisa!
Our lab is growing! In our Three Questions series, we're profiling each of our members and the amazing work they're doing.
This week's post features Lisa Matthias, a PhD candidate at the Graduate School of North American Studies at Freie Universität Berlin. After joining the lab in Spring 2019 to lead a project on opioid science in the news, Lisa stayed on to become the ScholCommLab's official "perennial" visiting scholar. 
Here, she tells us all about her work investigating scholarly publishing fees and vanishing journals. She also offers advice for making it through your first teaching semester alive. 
---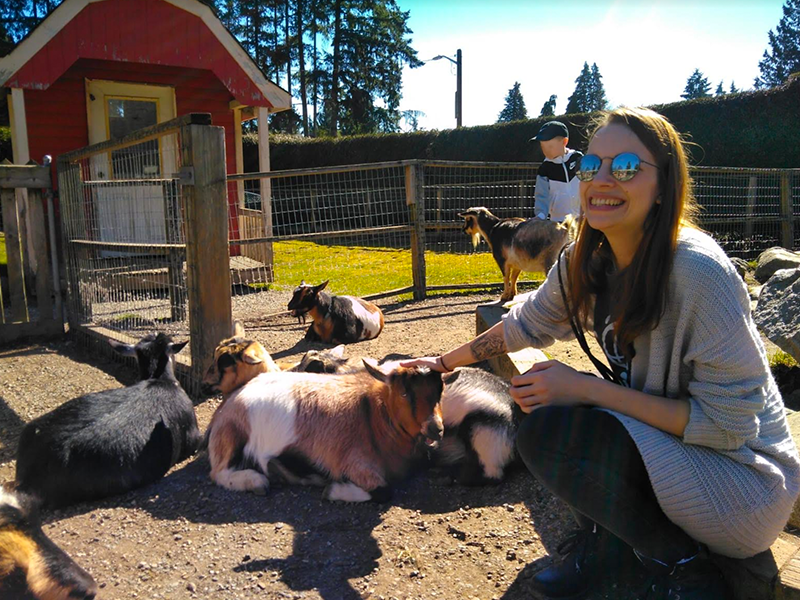 Q#1 What are you working on at the lab?
I would say my work at the lab is currently on hold as I'm focusing on finishing my PhD. The last project I was involved in was a revamp of the 2015 oligopoly paper, where Stefanie Haustein, Philippe Mongeon, LeighAnn Butler, Marc-André Simard, and I were working to determine the dominant scholarly publishers, based on article volume, and to examine how much revenue they make from article processing charges. The team is still working on it now, so stay tuned for that. 
Q#2 Tell us about a recent paper, presentation, or project you're proud of.
Mikael Laakso, Najko Jahn, and I recently published a paper about vanished open access journals that got quite a bit of attention when we first shared the preprint. We found that between 2000 and 2019, 174 journals vanished from the web due to insufficient preservation. I was really excited to see the positive responses from the scholarly communications community and that some of the key organizations in this space have since come together to tackle the issue of affordable preservation of open access journals to prevent the loss of more journals.
Q#3 What's the best (or worst) piece of advice you've ever received?
I got to teach my first seminar last semester, and after the fourth session—because I have no patience with myself—I asked a friend if teaching was ever going to get any easier. He told me that the first time for any seminar is just about surviving. I would remind myself of this before and after each session and it really changed how I approached teaching. His advice reassured me that this was a learning experience for me too. That brought me so much calm.
Find Lisa on Twitter at @l_matthia.